Transparency is key when it comes to successful marketing. A 2016 study from Label Insight reveals that nearly 40 percent of consumers will switch to a brand that is more transparent, and 56 percent of people say additional product information inspires more trust in a brand. A staggering 73 percent of those surveyed revealed they would spend more on a product that promises total transparency. 
In addition to being transparent about the products themselves, companies are expected to be transparent in their values and the way they do business. Authenticity is key. So the question remains: Where is the best place to be transparent? 
Traditionally, companies disclose product details but hide them in the "about us" or "corporate information" pages of their respective sites. They also rarely provide additional information (such as the source of the raw materials or where the brand stands in terms of sustainability and the environment). Transparency can mean honesty and openness with any of these pieces, all of which are important to the consumer.
Gaining Trust and Sales From Transparency
Marketers stand to gain much by communicating brand transparency. As the message of transparency resonates with consumers, marketers have the opportunity to gain new customers. They also have the opportunity to improve loyalty from customers who may have only purchased from their companies on occasion. 
Organic brands are typically very transparent because that information is critical to their messaging. Also, they're able to justify a higher premium because of the organic label. Horizon, an organic dairy company, communicates its manufacturing processes, where it gets its milk, stories about its farmers and its shipment process. These elements of the company's story are all given premier placement on its website to prove that its products are organic from farm to store. 
Where and How to Be Transparent
Consumers look for transparency information from a product manufacturer at various stages in their purchase journey. This can happen when they are conducting research, shopping in the store, purchasing the product and even after they consume or use the product. Consumers expect the availability to learn more about what goes into the entire life cycle of the product and this should be front and center in all avenues. 
Before crafting a core message rooted in transparency, brands need to delve into what customers — both loyalists and newcomers — are hoping to hear. Customers may want to read specifics about ingredients, learn how a product is transported, or discover more about corporate sustainability efforts. Consider a focus group or online survey and test different messages. Learn what drives your consumers' decision-making processes, and then begin marketing corresponding transparency information through these channels: 
In-Store Signage: A product's label often contains information about its ingredients, but there is little on display at a store or on endcaps to discuss a product's transparency, ingredients, manufacturing, or shipping and handling processes. My company's forthcoming study shows that more than 75 percent of consumers expect to see transparency communicated in-store — it would also have a positive effect on their likelihood to buy. 
When designing the signage and details, be specific. Also, keep it simple. The message needs to be clear enough that consumers are able to determine the main content theme within seconds of viewing it. Simplify any text, and use a message hierarchy that includes a headline, explanation, and call to action.
Brand Websites: Consumers expect to see the most information about a given brand on its official brand website, just as much as they expect to see on its package. There should be references to where and how a product is made — as well as what the brand stands for — throughout the site.
According to the Havas Group's 2017 Meaningful Brands study, 84 percent of consumers expect to see content generated by the brands themselves on company websites. Create transparent content surrounding your brand's story and product details, as well as anything unique about its process or history. Publish this information on your website, along with honest customer testimonials. Consumers always look for reviews and will take your testimonials seriously if they see a realistic mix of the bad and the good. 
Outdoor clothing brand Patagonia, for one, has excelled at showcasing its mission to be transparent when it comes to where and how its products are made, along with how the company works to help support the environment. The entire "Inside Patagonia" section on the brand's website delves into all of the ways the company ties its products and initiatives back into its core mission of delivering quality products without damaging the planet.
Email Marketing: The number of worldwide email accounts is expected to increase to more than 4.9 billion by the end of 2017, according to an email statistics report generated by The Radicati Group. Emails also account for more than seven percent of all e-commerce acquisitions, per Custora's E-Commerce Customer Acquisition Snapshot, and Experian reveals the average return on email marketing is between $45 and $51 for every dollar spent.
Email is important! We get it. It gives a brand a great chance to connect deeply with a consumer wanting further education on how a product is manufactured, how its ingredients are sourced, or how the product is shipped or handled. Email is also a great way to reconnect with consumers after they buy products to communicate transparency (and also to encourage repurchase, loyalty, or advocacy). Keep emails short, and lead the reader to the website for more details or the full story.
Social Sites: Social sites are a great place for brands to tell their stories. They provide an opportunity to take consumers on visual journeys across all elements of transparency. Share consumer testimonials and interaction with your products. Post elements of your product cycle that will resonate with potential customers. Incorporate both video and images.
Press Releases: Using press releases to inform customers about new products, significant new hires, or company updates is another way for brands to stay transparent. They also ensure that, when customers look for information on your company from a source that isn't your website or social profile, they're still finding information you know is accurate.
Whether you craft and distribute press releases in-house or work with a provider, you can use them to distribute information to audiences both in your area and in your industry, so no one misses your latest updates. Make sure your press release copy is relevant and interesting to keep readers engaged.
No matter the methods a brand uses to distribute transparency messages, they should always be wrapped in a story. Consumers understand and retain information much better when they're presented with a story instead of a list of facts. By developing a message that employs transparency and key product details, marketers can encourage customer interaction and retention, resulting in increased sales.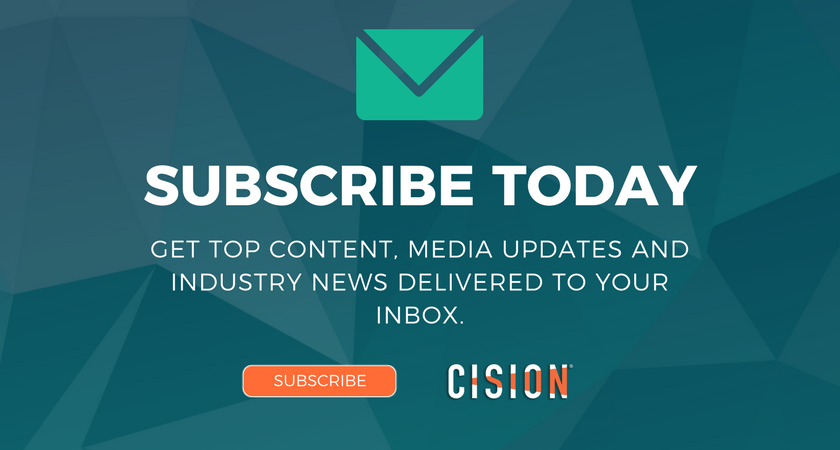 About Josh Perlstein
Josh Perlstein has more than 20 years of experience in the digital marketing space and is the CEO of Response Media.