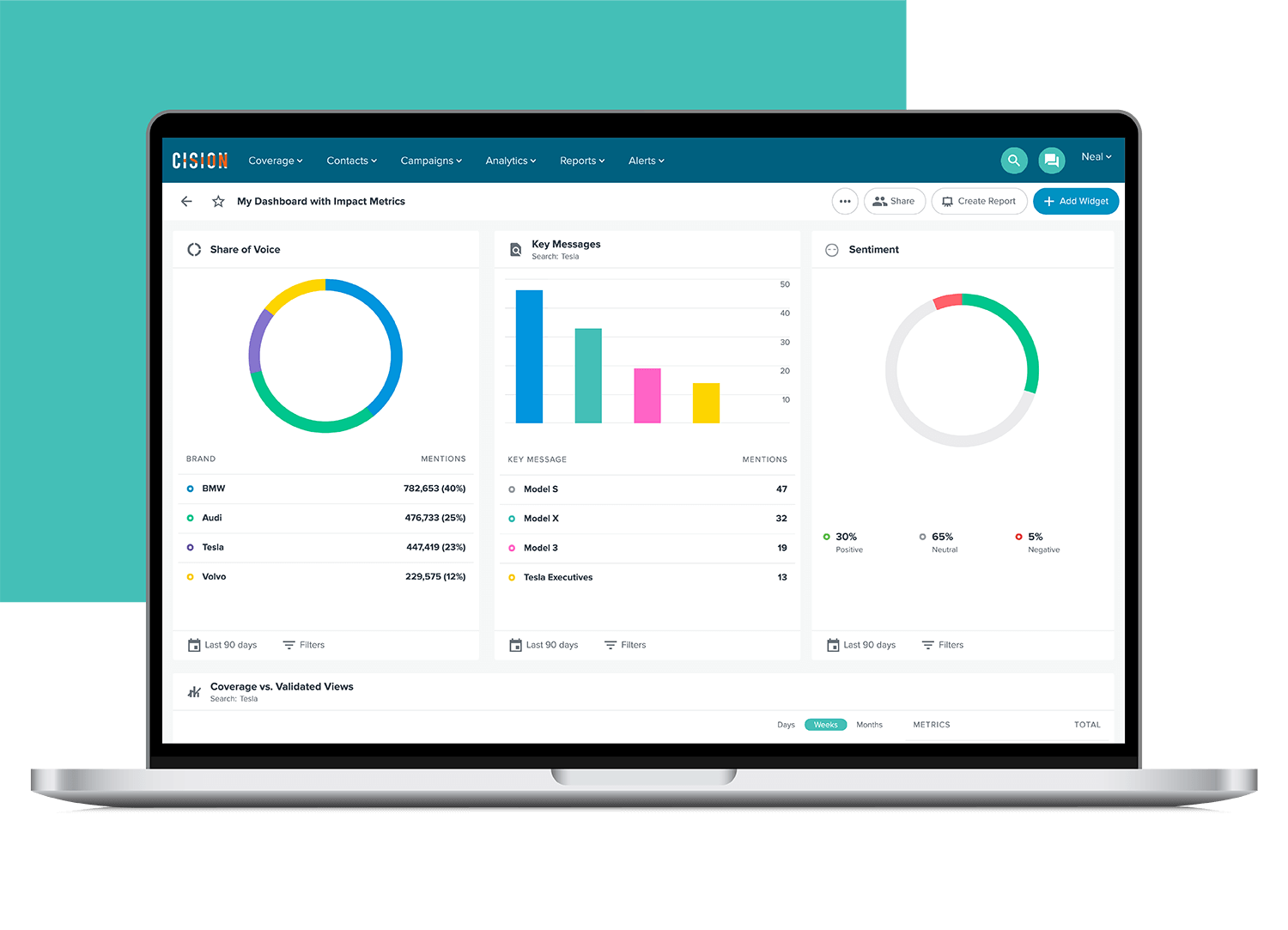 Go Beyond Output. See What Actually Drives Successful Outcomes
You've connected with the right influencers, sent out a press release and secured some coverage. Now what?
When you have the data to see how many people you're reaching, what they're saying, and what they're doing with your content, you get informed. You get ideas. You build more effective campaigns.
That's where Cision's customizable Monitoring and Analytics platform comes in.
Request a Personalized Demo
See the metrics that matter and turn them into executive-ready reports
Dynamic Data
Compare performance over time to understand your campaign's effectiveness. Monitor domain authority to see how many people you are actually reaching. 
Holistic View
With over 100 million data sources available, never miss a mention of your brand or topics of interest on news and social media sites and other digital channels.
Competitor Analysis
See how you're doing relative to the competition and uncover opportunities to step up your game. 
Interactive Reports
With one click, turn your Cision dashboard into sleek reports you can quickly download or share with a simple URL.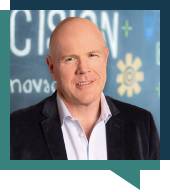 When you have all the data, you can do anything
We know that PR professionals need more than just a broad reach. There are a million sites out there that aren't relevant and, therefore, not worth your time. With our Monitoring and Analytics, you have the data you need to easily identify the most beneficial influencers and sites to tell your story so you can build more successful campaigns and drive desired outcomes.
Jay Webster
Chief Product Officer, Cision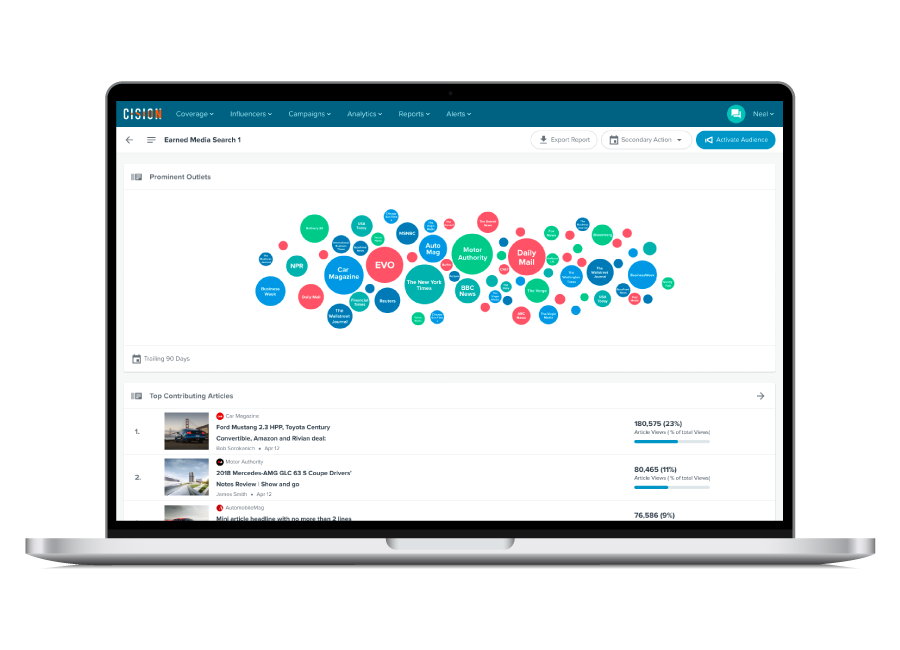 See the Power of the Full Cision Communications Cloud
Media Monitoring and Analytics are just part of the complete Comms Cloud.
When you combine the deep data dive with the most comprehensive database of journalists and influencers and a true media relationship management tool, you can make exciting things happen.
How the Comms Cloud puts it all together
Media Monitoring
Get the Full Picture of Your Brand Reputation
With access to the most complete collection of global online news, blogs, print and broadcast channels, along with the billions of conversations happening on social media, Cision monitors them all to help you get a full view of your company's reputation...and the power to influence it.
Go Deeper on Our Monitoring Outlets
What are people saying about you on social media? There's an app for that.

Tap into our AI-powered deep social listening to understand what is being said about your company, products and industry on digital channels worldwide. Insights appear on your dashboard in minutes, which you can use to manage your brand reputation, capitalize on trending stories and build smarter communications strategies.
Get real-time and historical insights with Cision Social Listening powered by Brandwatch.
The 2021 Global Comms Report
The #1 challenge for U.S. comms leaders is "the inability to measure impact effectively."
Cision partnered with PRWeek to understand how the PR industry continues to evolve and adapt amid new tools and technology, higher expectations – and the challenges of a global pandemic.  
Learn more about the challenges and opportunities ahead. 
Get the Report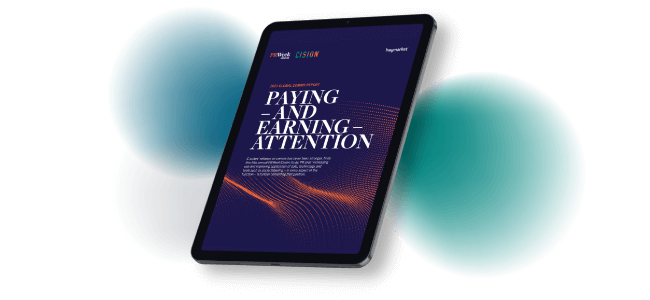 Earned Media Analytics
See How Your Brand Connects
You know that campaign success is about quality over quantity. You need to understand the influence the outlets you are reaching actually have. Thanks to best-in-class digital reach and social amplification, we help you do just that.
Go beyond counting clips. Deliver real business value of your earned media results.
Alerts!
Stay on Top of a Crisis or Opportunity
Whoever says "There's no such thing as bad publicity" probably hasn't experienced bad publicity. Be the first to know about breaking news coverage on your brand. Cision's Real-Time News uses anomaly detection algorithms to alert you to unusually high activity – whether it's signaling a potential crisis situation or positive coverage around a company announcement. Set up your alerts to be delivered via email or Slack to keep your entire team informed.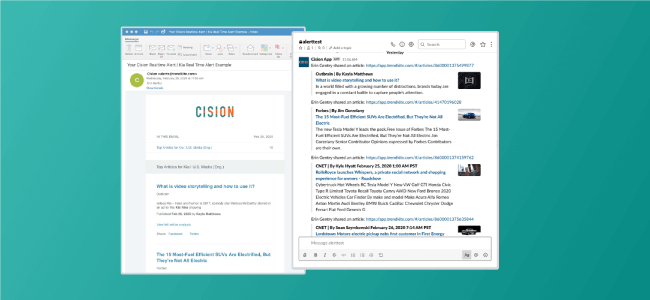 Showcase Your Impact
Tell the most complete story of your earned media outcomes with Cision Impact. With these advanced analytics, prove the value of PR coverage to your organization's bottom line, develop a deeper understanding of the journalists and stories that have the greatest impact and validate which audiences are most engaged with your content.
Learn more about your impact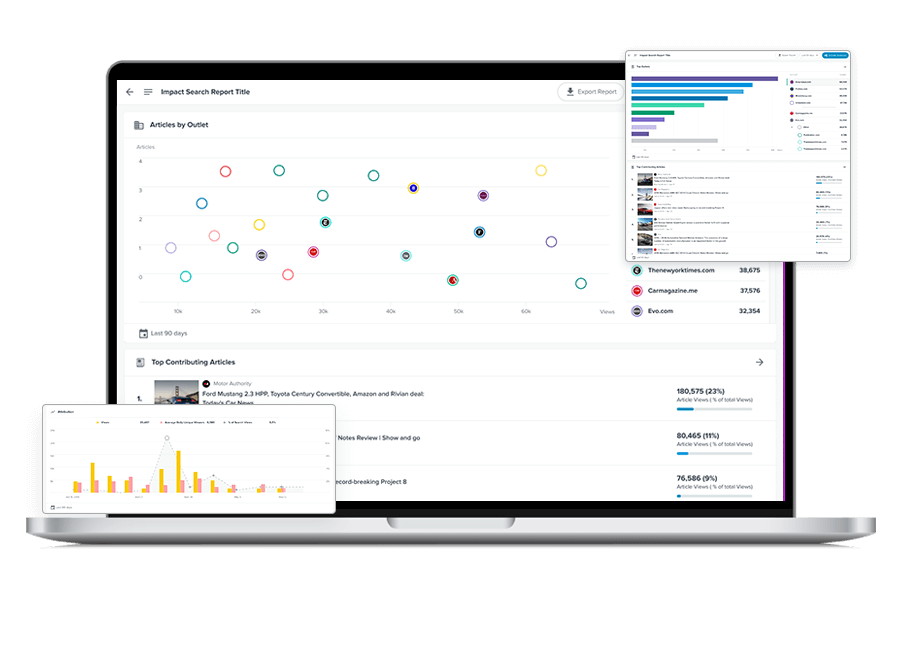 Reporting
Share and Celebrate Your Success
You've done the work. You've gotten informed, iterated and improved. Now use Cision's interactive reports, alerts and integrations to show colleagues, stakeholders and executives your earned media success.
Cision Reporting Capabilities
Interactive Reports
With one click, you can turn your Cision dashboard into sleek reports that can be downloaded or shared with a simple URL.
Google and Adobe Analytics
See the effect earned media is having on your website traffic, user behavior and goal conversions by integrating your Google Analytics or Adobe Analytics account.
API
Incorporate earned media data into the larger marketing and business metrics. Bring earned media tracking into internal reporting structures with a fully customizable REST API that integrates with business intelligence software like Tableau, PowerBI, Domo and more.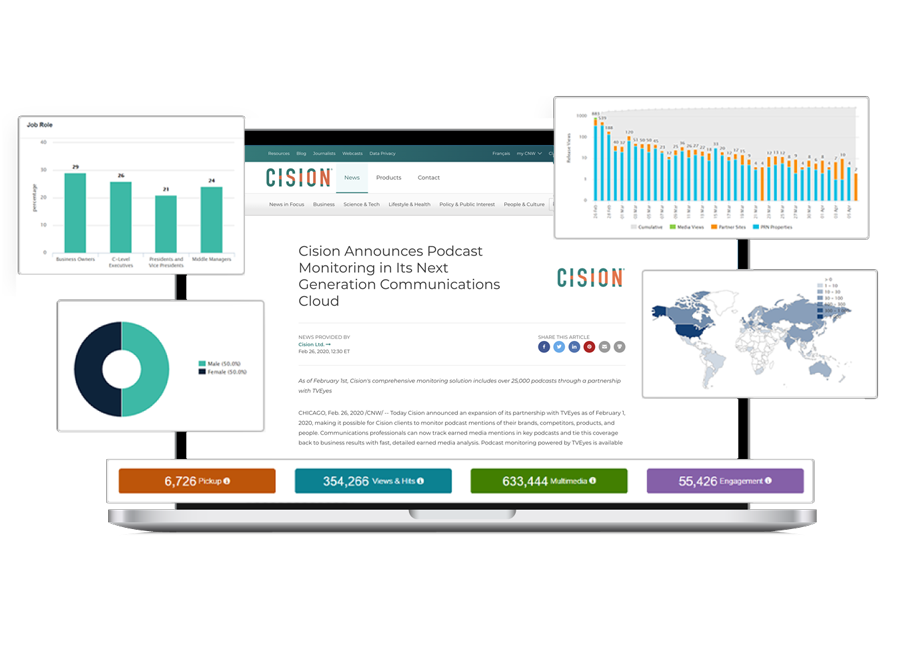 Get More People Talking About You Through Better PR Distribution
Want additional reach? When you distribute your news with Cision, you get your story in front of the right editors, journalists and influencers from the world's most trusted distribution service.. 
Explore Cision's global network
Meet Your Extended Team
We know you're busy. Our team of expert researchers can pull together daily news briefings, alerts and in-depth analysis of topics you care about to deliver the insights you want. 
We also offer countless free resources to support you when and where you need it.
See how we support PR pros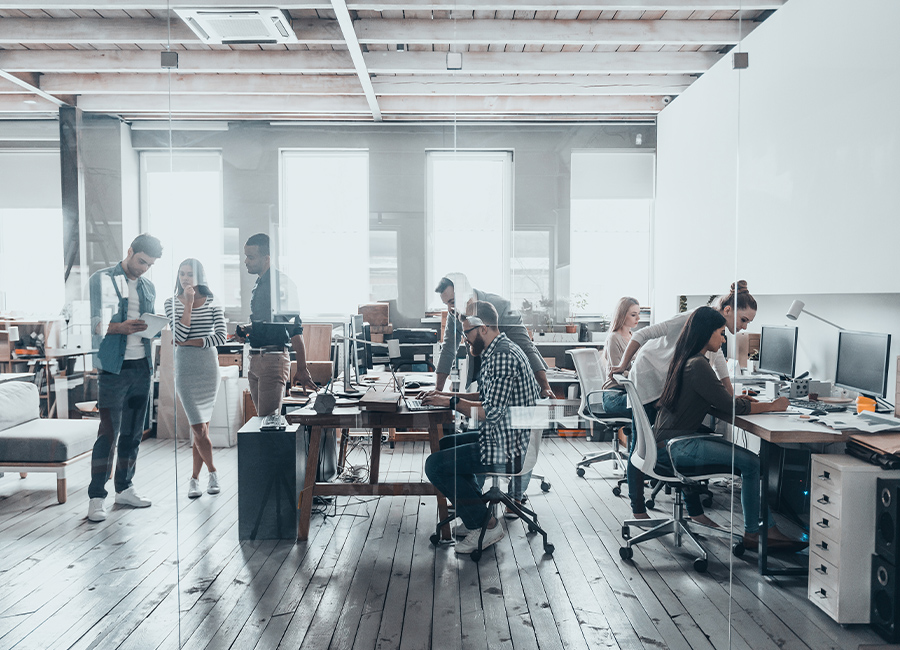 Learn More. Do More.
PR Tips, Case Studies, and Product Updates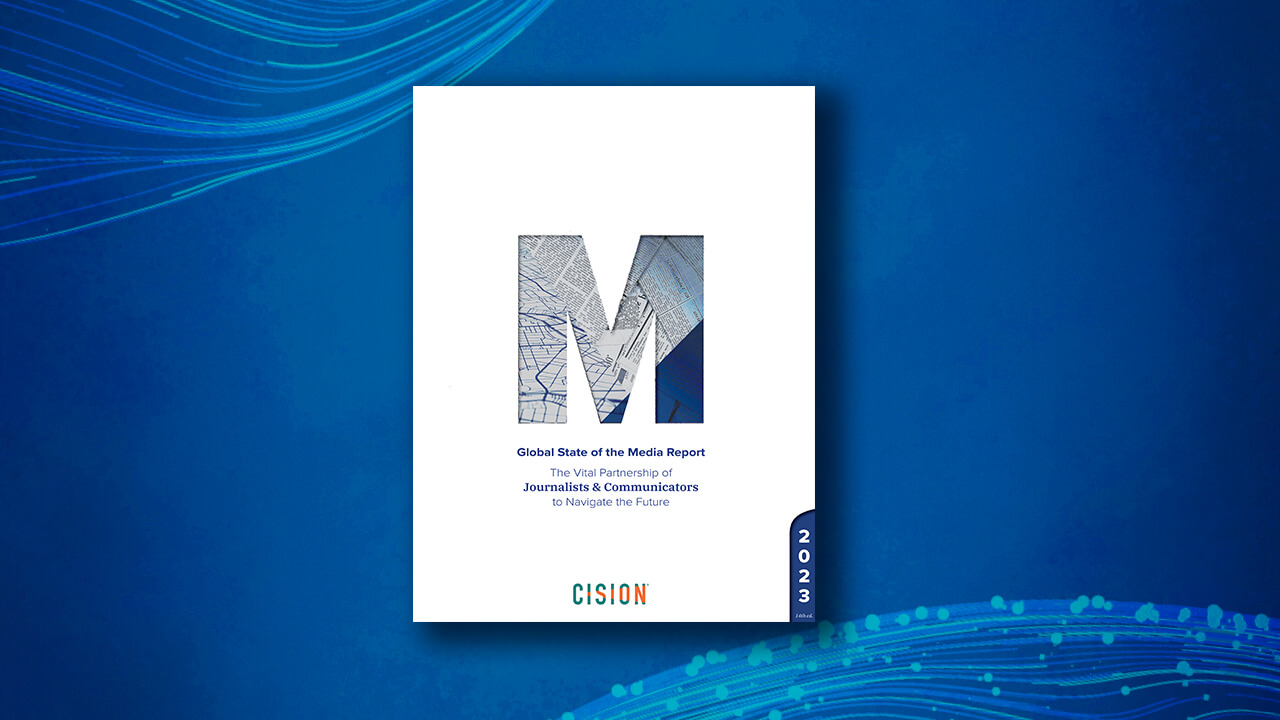 Target Influencers
Cision's 2023 Global State of the Media Report
We surveyed more than 3,800 journalists for our 13th annual report. They gave us insights into how PR pros can win over reporters.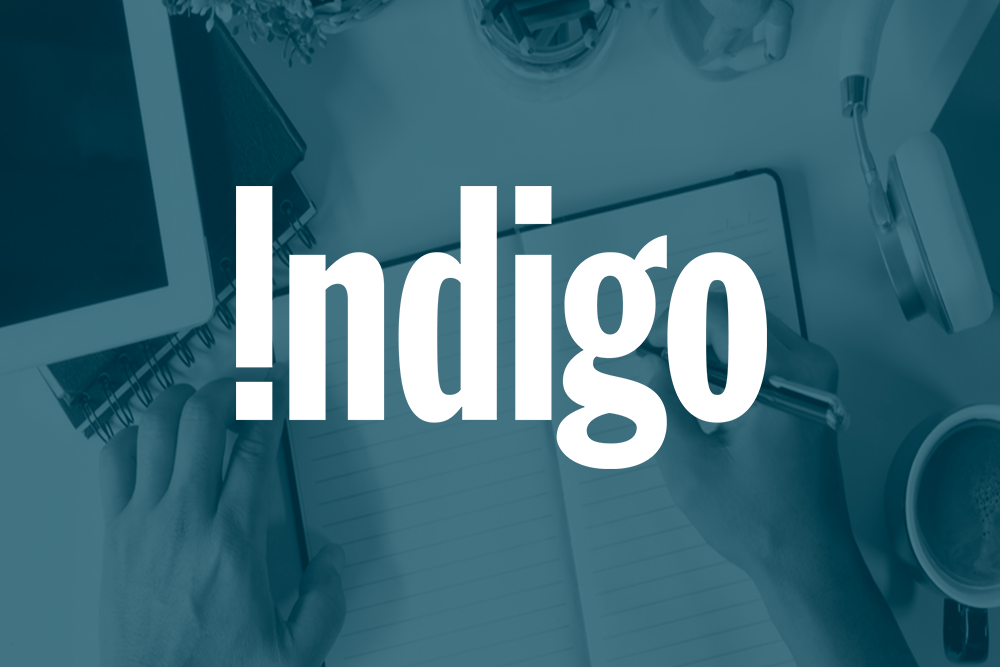 Success Stories
Indigo Continues to Tell Successful Retail Story with Cision Communications Cloud
Indigo Continues to Tell Successful Retail Story with Cision Communications Cloud. Indigo uses Cision Comms Cloud to balance day-to-day PR campaigns & important events coverage and gain media attention in the lifestyle category.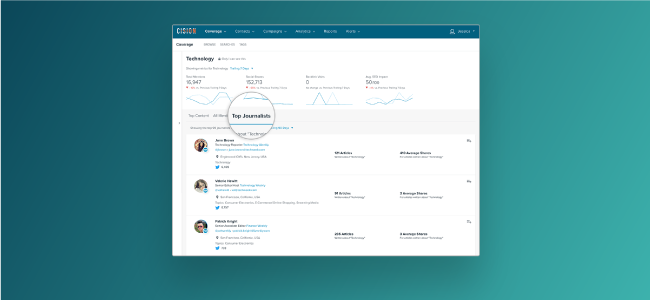 Monitor. Analyze. Go Further.
Our easy-to-use comprehensive platform was designed for you. Talk to a PR tech expert about how it can be your own personal database.