Editor's Note: This post originally appeared on Forbes.com. You can read the original here.
With an explosion of new content channels and publishing platforms, it's never been easier to reach potential customers — wherever they may be.
While there's more emphasis on owned and paid media, communications professionals can't forget the power of earned media, even as it's transforming. No longer does earned media cover just magazine and newspaper mentions — it includes blogs, social posts and videos, too.
Up until now, earned media has been difficult to track. But as more executives realize the power of analytics, they're going to expect internal and external PR teams to know exactly who the brand is reaching and its impact on revenue.
The Tracking Challenge
Measuring earned media success has been a challenge because, unlike owned or paid media, you have much less of a role in who sees what. Journalists, social media influencers and bloggers pass the message along.
Tracking tools focus more on owned and paid media — you can see how many people read a piece of content on your website — but it's been nearly impossible to track where people go after reading an article in a newspaper. Communicators have had to use vanity metrics, like potential reach, impressions and content performance, to determine whether earned media has worked or not, but that only gives them a superficial look at success.
Now, just like every other industry, software is transforming how we measure earned media. (Full disclosure: My company offers an earned media measurement solution.)
1. Realizing True Reach
To measure the impact of earned media, start focusing on true reach rather than potential reach. Potential reach looks only at data like circulation and readership, rather than how many people actually view a piece of content. However, new software can measure true reach by tracking the number of content views, unique visitors and repeat visitors on earned media. How? By using adtech tracking capabilities that follow a press release, blog post or article through a similar lead-to-sale process as is used when tracking paid media.
2. Understanding Engagement
Measuring engagement is key, and it can be done by using the same tools that measure reach. These programs can determine exactly how many click-throughs, image views, video plays and document downloads came from a press release or from a piece of content distributed to a blogger or social media influencer.
3. Garnering Audience Insights
If there's any key insight that PR professionals need, it's demographic and firmographic data. Know who is reading your releases or viewing your content to ensure that the right people are hearing your message. As well, create online forums where customers can talk about your brand and develop hashtags they can use online when discussing your company. This will help you track what people are saying about your business, as well as measure customer loyalty.
4. Tracking Conversions
To determine the value of earned media, you must track if people are buying your goods and want to engage in further conversation. Using campaign-tracking URLs — instead of a regular web address — in press releases and earned media campaigns will help you align programs to revenue impact. For more nuanced metrics, there are now earned media-focused analytics programs that can provide more detailed conversion figures, such as lead generation, shopping cart conversions, newsletter signups and more.
You can get closer to tracking the financial impact of an earned media program. The only way you'll be able to show value, though, is to develop detailed analytics-based insights. Finding the right data-focused tools and technology for your company is a must. Stop using old ways of measurement and get the detailed insights that executives really want to see from their communications professionals.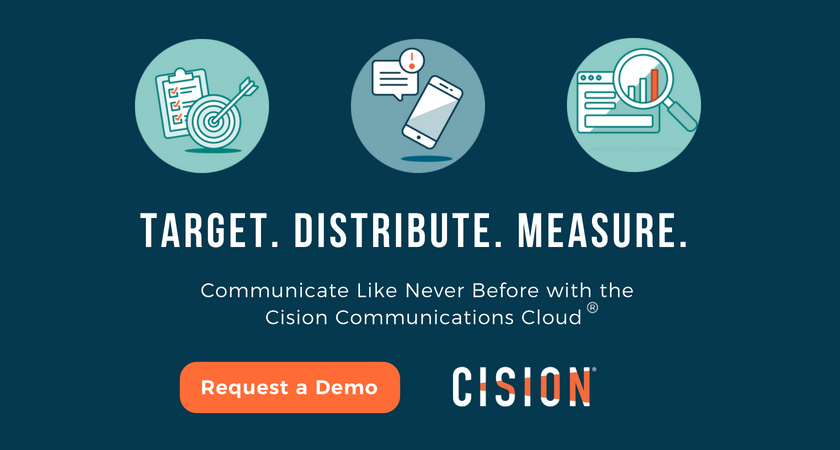 Kaila Garrison is the VP, Marketing Strategy and Operations at Cision. Garrision has a decade of marketing and business development expertise, with previous leadership roles at Oracle and Compendium Blogware. Garrison holds a bachelor's from Slippery Rock University of Pennsylvania.