This post originally appeared on Newswire.ca
If you're a nighthawk or use the news to wind down from the day, you're probably familiar with Antony Robart. The news anchor and host can be seen weeknights across the country at 11 p.m, covering major local, national and international stories.

Follow him @AntonyRobart

What is it like to be an anchor for Global News?
It's been a fantastic experience.  Not only is it a great organization to work for, but for me it's like going to university and getting paid for it.  I am a news junkie, I love politics, health & lifestyle stories, sports, you name it.  To be a part of it every day, to learn about the issues and events that affect so many people and be able to convey those stories to the public, is a privilege that is not lost on me.  Someone in the profession once told me years ago that journalism is like 'having a box seat to history.'  That's exactly what it is.
How do you decide what to cover?
That's a topic of daily and ongoing debate in our newsroom.  That decision is based on a number of factors: from the events and news of the day that one can't ignore all the way to the number of bodies we have to cover any given story.
There is the news that is obvious (e.g., a mayor admitting he smoked an illicit drug), but there are also stories we should be covering (like the suicide crisis in many First Nations communities). Some stories are immediate, and some require more time for research and good storytelling.  We are always looking for interesting and enterprise stories to tell—not just the stories that everyone is covering.  I think of it as a combination of being a reflection of the community and reflecting stories and issues onto the community.
How does social media factor into your work?
There's no question that it's a growing responsibility for me.  I am on social media throughout the day, even before and after I'm working.  I am constantly checking for updates on news stories as well as story ideas.  I use it as a tool to be informed but also to inform the people who follow me.
What does a typical day look like for you?
I'm in the office at 4:00 p.m, and spend the first hour and a half getting up to speed on all the stories that are being covered across the country.  I go through the scripts, where I read and help write them for various shows. I try to watch as many of the stories as possible and then stay on top of any developing news.  I will then go into makeup and get the war paint on and then head into the studio where I will be for the next five or more hours anchoring the newscasts.
What's your number one tip for PR people?
To keep the 'spin' to a minimum.  Understandably, spin and promotion of PR clients is inherent in that job. It is the journalist's job, however, to see through it while still seeing the story and news value.  The two professions work, in many ways, interdependently.  Transparency (or, as much as possible) is very important. If the 'spin' is too much, the trust factor is depleted, therefore the news value is as well.
What was your favourite story to work on?
The most important story I've ever worked on was the Haiti earthquake in 2010.  I arrived with my crew the day after the quake hit and was in that country for more than a week.  The conditions were obviously incredibly challenging, as much of the country's infrastructure was destroyed.  Our accommodations consisted of sleeping on the ground of the Canadian Embassy in Port au Prince for much of that time and surviving on protein bars and bottled water.
Despite the challenges, I am so incredibly proud of the stories we were able to tell.
What's the story you'd most like to cover
Right now I would love to be in the White House Press Corps.  To be able to cover the new President up close would be a fascinating experience.  It would certainly have its challenges too.
First website you load in the morning?
If you count Twitter as a website, then that's your answer.  I will check all news outlets (especially Global of course) and people I follow to get the news, not just of the day but in the moment.
Coffee or beer or green juice?
Honestly, all three.  Green juice to start the day, then coffee, then maybe once or twice a week I'll have a beer or two.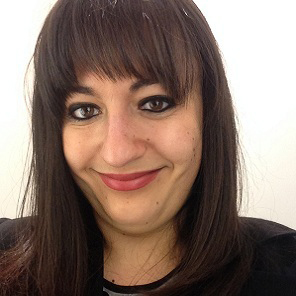 Melissa Meyer is a Coordinator of Customer Marketing at Cision, where she helps clients shine by sharing their communications success stories. You'll find her talking about all things PR, pop culture and basketball on Twitter: @_MelissaMeyer.