In a previous post (Part I), Understanding Web Analytics Integrations: Laying a Foundation, we laid the groundwork for how web analytics work. In part II, we look deeper into how PR and Comms can use web analytics integrated within Cision Comms Cloud™ in their campaign strategy. If you haven't read part I, I recommend doing so for context — if you have, or you have a good idea what web analytics is,  let's dive right in!
How do I incorporate my web analytics integration into PR campaigns and what types of values are available within Cision Comms Cloud?
Comms and PR pros will find that the segmentation of websites, ie. the isolation of certain data subsets, provides a quick, yet robust view of how earned media coverage is driving visitors to company websites. This, in turn, drives business into the sales funnel.
Data values pulled from web analytics platforms into the Comms Cloud – shown below – provide a direct correlation of success metrics to earned media outreach.
Google Analytics/Adobe Analytics:
It is very helpful to know where traffic originates. From a blog post link for a website to an organic find, origination is key:
Referrals – Traffic for which a referrer – page that contains a link to your website – was identified, and the referrer is not a search engine.
Comms pros can see where users click on purchase buttons and pull transaction details for hard ROI on receipts of purchase:
Revenue – E-commerce tracking allows measurement of the number of transactions and revenue that a website generates.
Google Analytics:
Set goals within Google Analytics to benchmark success:
Goal Completions – Goals measure how well a site or app fulfills target objectives. A goal represents a completed activity, called a conversion, that contributes to the success of your business.
Success indicator: know how often, and which, pages have been viewed:
Page Views – Recorded every time a page is viewed: When a visitor hits the back button, hits refresh, every time a page is opened in the browser, regardless of whether it has been cached.
Useful to know who spends time using the site vs. who clicks and bails without interacting:
Bounces – A visit with one pageview. It doesn't matter how long the visitor was on the page or how they left.
Knowing how many unique visitors actually visit the site shows when acquisition strategies are working:
New Users – A visitor who did not have Google Analytics cookies when they hit the first page in their visit. New Users also include non-interaction events.
Adobe Analytics:
Once website traffic is driven to the site, what do users do and what generates the most interest?
Average Seconds on a Page – How long were users on the website page? Do they immediately bounce to another page or linger on the homepage?
Planning to make purchases is just as important as actual – whether consumers are closing the deal vs. not:
Checkouts – When customers arrive at the checkout stage of a purchase, usually just before a purchase is finalized (when they add personal info for billing). Users control what qualifies as checkout within Adobe Analytics.
Old-fashioned ROI:
Orders – The number of orders made on a website during a selected time period. Break down individual time periods by other metrics to show the items (such as products or campaigns) that contributed to the most orders during that time frame.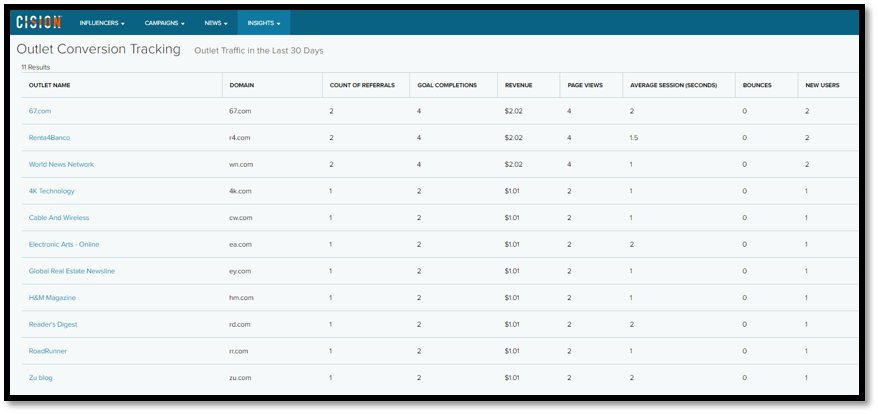 Beyond just referrals or unique visitors, Cision's integrations with Google and Adobe Analytics help to provide Comms Cloud users a more fleshed out engagement offering — including a clearer and more granular dataset for conversions, and a space to see these metrics, like revenue, alongside outreach. By incorporating this type of information into the platform, and viewing it alongside campaign efforts, it is possible to understand how coverage is directly impacting bottom-line ROI.
Tips And Best Practices:
The most important aspect to consider when setting success indicators for web analytics use in a campaign is to ask what else these metrics can tell you, and to have a set of initial expectations, or a baseline, and understand the abilities and limitations of these platforms (ie. they won't clarify exactly who the audience is, but they can help direct successful outreach).
In short, as highlighted in a post from Kayla Weimer, former public relations account executive at marketing communications firm OMA, comms pros should take the bigger picture into account when using these metrics. Beyond just looking at time spent on a page, it can be helpful to see how many pages users spent time on and whether they bounced around without spending much time on any one page. These metrics can be used in conjunction to tell a larger story – ex. for Adobe Analytics, how many times did users add items to their cart vs. actual orders that went through.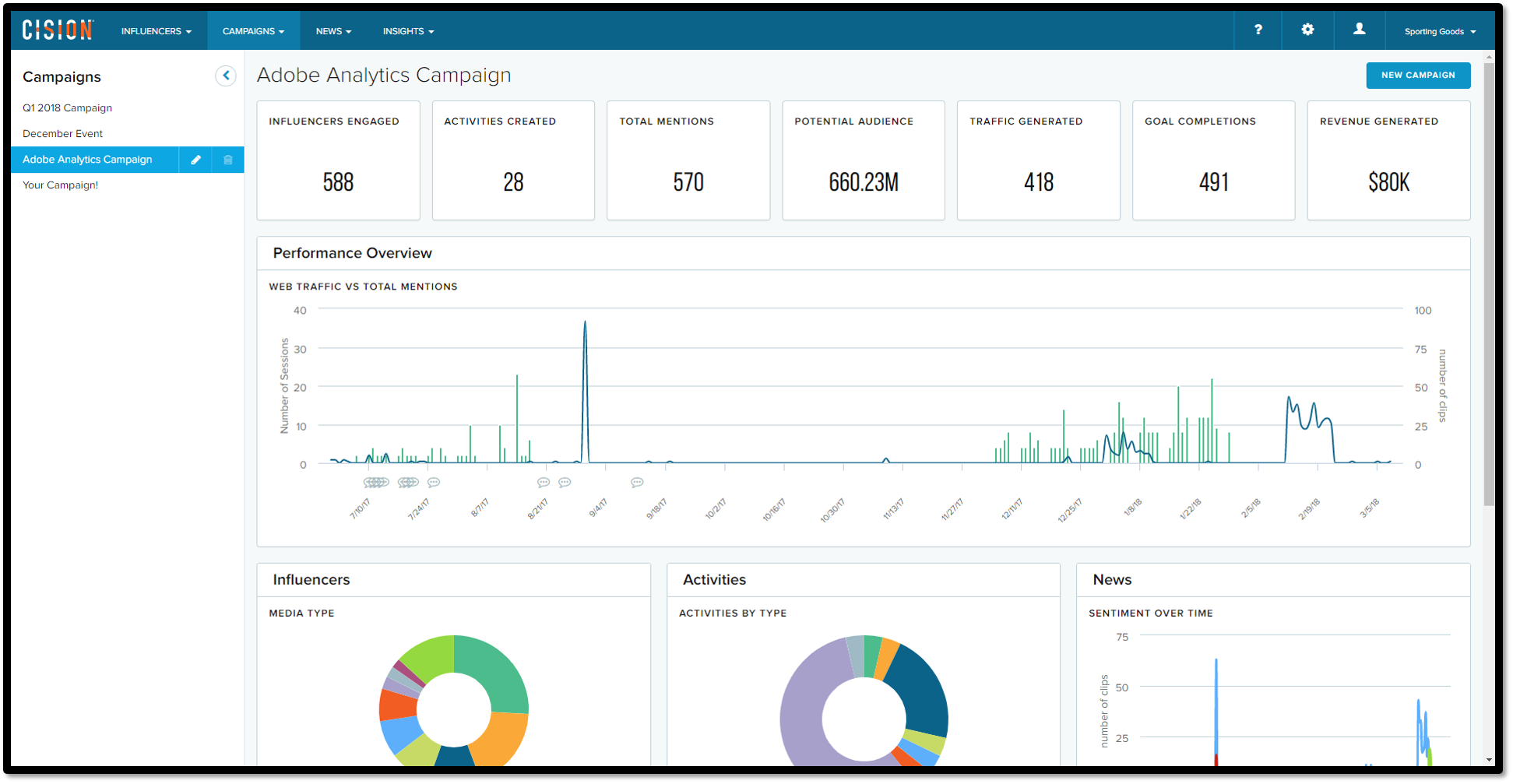 A few places to maximize time spent when integrating web analytics platforms:
1) Revenue attribution for E-Commerce and goal completion generally for PR and comms can be highlighted with Outlet Conversions and Campaigns overviews – tying revenue as the sum for each web domain (Outlet Conversions) and total sum (Campaigns), respectively. These can be used as direct success indicators.
2) Media summary report for Outlet Conversions – which outlets are driving the most referrals, revenue, and goal completions. This data helps to understand what outlets have audiences interested in your campaigns or brand. Apply this data to adjust comms strategy and re-target pitching to influencers from outlets driving conversions on brand websites.
3) Clip-level tags for monitoring items – see how a single clip is performing for brand websites, from driving traffic to converting goals. Understanding which influencers are championing the brand, and which outlets (again) are driving user interaction is key to sustaining campaign outreach and for laying a successful foundation on future campaigns.
4) Email distribution UTM (Urchin Tracking Module) code generator – use the industry's first embedded UTM Code Generator for PR professionals, with Cision Comms Cloud, to automatically build codes formatted for Google Analytics, Adobe Marketing Cloud and marketing tech platforms like Marketo, Oracle Eloqua and HubSpot.  UTM codes allow for campaign tracking on email outreach within web analytics platforms directly.
When used in conjunction with the full-scope functionality of Cision's monitoring and database tools, web analytics paint a full canvas of user experience and interaction with influencers and brand content – paving a path for a more informed outreach strategy and enhanced communications.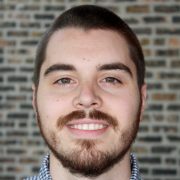 Kevin Miller is a Product Marketing Manager for Cision. He develops marketing strategy and messaging, focusing on influencer impact and related trends within the comms and media industries.