Editor's Note: This post originally appeared on Forbes. See the original here.
It's almost impossible to find a business today that doesn't pay attention to data – and more companies will be digging deeper into their numbers in the next few years. According to research firm IDC, worldwide revenues for big data and business analytics grew from $130 billion in 2016 to more than $150 the next year.
As this shift toward analytics continues across businesses, the communications discipline will evolve with it. The function will have to rethink hiring, how employees work and interact with one another, and how to present information to company executives. Across the industry, there are also signs that communications professionals need to move with more urgency: 71 percent of respondents don't feel they are fully capitalizing on the benefits of technology and data, according to my company's 2017 survey.
For most of its history, the public relations profession has relied on traditional communications metrics to measure earned media performance. These less-sophisticated peripheral metrics allow PR professionals to quantify the success of their campaigns. For example, they might have reported that a story was seen by one million people because an online media outlet has that many subscribers, or concluded that an article must have done well because it received 500 shares on social media.
Over the last year, new robust analytical tools have emerged that allow PR professionals to garner the same kind of information on earned media pieces as they would on owned or paid media stories. Many metrics are now within the communicator's grasp, including how many people clicked on a third-party post or article, website visits after reading that article, and even how many people bought a product or asked for additional information. In this way, a communicator can quantify the degree to which their earned media content contributes to meaningful business outcomes such as awareness, consideration and behavior.
The ability to pinpoint how well a piece of earned media performed represents a game-changing reality for communications programs. Media relations programs can be planned based on their ability to drive sales rather than simply their ability to generate significant buzz. PR strategy development and tactics can be formulated to propel business performance. But succeeding in this PR big data revolution requires businesses to reimagine and potentially retrain their communications teams. What can you do? Here are four ideas.
Hire Data Scientists
Most communications teams are made up of creative types — writers, journalists, designers and others who can create great press releases or media campaigns. They haven't been taught how to crunch numbers, analyze figures or navigate big data software. Analytics, though, requires a certain type of expertise. Big data scientists and math whizzes are being added to all kinds of divisions across corporations. Communications teams need to consider hiring people with more analytic backgrounds. Today, many PR degrees require a statistics class so the next generation of PR professionals will be fully equipped.
Help Employees Understand Big Data
While larger companies have data scientists working in other divisions, they can be a valuable resource when it comes to helping others understand the power of information. Set up training sessions with these experts – or bring in people from outside if need be ­– and get them to show the communications team why number crunching matters and what it involves. Companies need to bridge the knowledge gap between the creative and analytical sides of the business, and this kind of education will help. Some of your employees might be intimidated by the rise of big data and what it means for them. Let them know they play a key role. Even the most creative storytellers can benefit from data about their audiences to improve the relevance of their content.
Make Data Your Starting Point (Not an Afterthought)
While a press release will always be important, it's no longer the starting point for a campaign. Instead, projects need to start with data — and that could put the more analytical PR professionals, rather than the pure creatives, at the helm of big assignments. It is the data and the analysis of that data that will guide messaging, targeting and execution going forward. Data often yields surprises because it tests our preconceived notions. The numbers may tell you that a Twitter user with 1,000 followers is more influential for your specific audience than a major newspaper, or that a certain style of release generates more interest than something else. Continual data analysis is applicable throughout the communications process, not just at the end when it's time to evaluate your campaign.
Encourage Collaboration Between Creative And Analytic Employees
While PR professionals need to know much more about data analytics, they don't need to be spending their days digging into numbers. Leave that to the analytics folks on the team. More traditional PR professionals have Rolodexes of journalists and influencers — and it's their job to reach out to these people and get stories placed where they need to go. But the two sides need to talk. Data will help quantify PR's contribution to the brand and foster creative thinking by focusing resources on the areas that elevate the business.
As data becomes that much more important in the PR world, communications teams must readjust their thinking and look at bringing on new kinds of experts. What won't change, though, is the need for good storytelling and media outreach. With data, you can ensure that a campaign is that much more successful.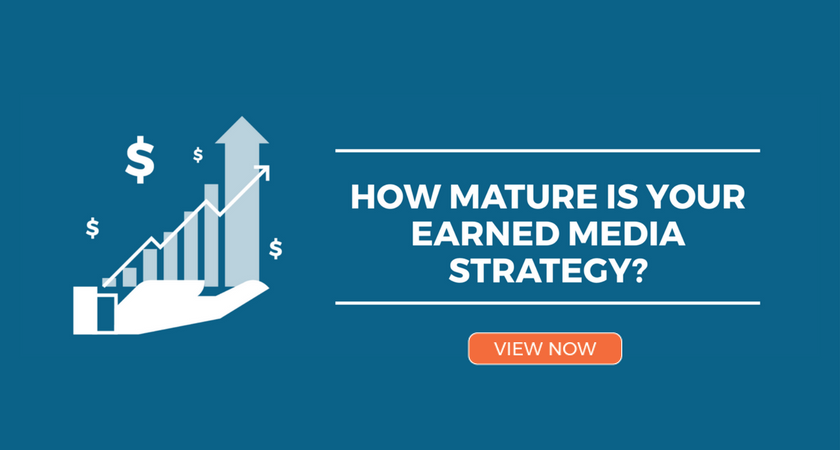 Kaila Garrison is the VP, Marketing Strategy and Operations at Cision. Garrision has a decade of marketing and business development expertise, with previous leadership roles at Oracle and Compendium Blogware. Garrison holds a bachelor's from Slippery Rock University of Pennsylvania.