As people took to social media, posting photos of flaming Nike shoes to protest the company's spokesperson endorsement of Colin Kaepernick, many were left wondering if Nike's 30th anniversary 'Just Do It' ad campaign was a major PR blunder leading to a damaging brand reputation.
When Kaepernick decided to kneel during the national anthem in protest of racial injustice during a football game, he became a political and socially progressive figure overnight. Having received significant attention from President Donald Trump, Kaepernick and the football players who followed his lead, were quickly labeled as disrespectful and unpatriotic by the President through various tweets.
Given today's polarized political climate, it is evident that an ad from a company aligning itself with Kaepernick as a spokesperson would lead to such a strong, controversial response.
Taking a stance on a specific social or political issue has traditionally been viewed as dangerous and risky territory for many brands. We have seen this situation backfire for many time and time again such as Pepsi's ad with Kendall Jenner. The art of combining compelling messaging with creativity to produce an ad that remains on brand while taking a stance for or against a specific political or social issue is a challenging undertaking. However, when done correctly such as Heineken's #OpenYourWorld ad campaign, the rewards associated with such a move can far outweigh the risks.
What if brands could ensure this type of campaign success to influence and drive their creative process? By starting with data, such as Nike did, brands can utilize key insights to drive strategy development designed to propel business performance. As data becomes increasingly important in the PR world and less of an afterthought, weighing risk-reward scenarios can lead to guaranteed campaign success as a direct result of paid and owned media working in alignment.
Nike's Brand Awareness and Financial Consequences
This past week Twitter saw an endless backlash from many Nike consumers who are not in agreement with Kaepernick's stance, cutting their Nike socks into shreds or declaring a boycott of all Nike products.
Regardless of the president's tweets and countless flaming shoes, Nike has come out on top. According to Apex Marketing Group data reported by Bloomberg, the company had more than 43 million dollars worth of media exposure with 19 million dollars of positive coverage. It is clear Nike's brand awareness skyrocketed due to the controversial ad as it was a top trending term on Twitter.  
Many made the argument that the company's initial 3.2 percent stock drop demonstrated that the ad was a wrong move made by the athletic footwear and apparel conglomerate. However, Nike's online sales jumped 31 percent after the campaign was launched and the stock recovered, now up 1 percent at the time of this writing. In fact, the company's immense financial success is in strong standing as its stock was up more than 50 percent in the past year, and up 134 percent in the past five years (MSN Money).
Ad Campaign Deemed a Success
With a 3.2 percent stock drop and $19 million dollars worth of positive coverage out of $43 million, how could Nike's 30th anniversary 'Just Do It' ad campaign be declared a success? Nike's immense financial growth within the past couple of years will not be greatly impacted by the 3.2 percent stock drop as a result of the ad campaign, avoiding any long-lasting negative results. Additionally, the level of increased brand awareness is a testament to industry professionals who use the power of data to understand their targeted, core audience. This is what Cision strives to provide marketing communications professionals with in order to help them understand brand consumer behavior and make earned media a part of the customer experience.
Nike may have predetermined the risks with potential boycotts yet decided they would be better off weathering the storm. The bold move demonstrates the company has a clear understanding of its brand and audience. The calculated risk highlights the importance of brands needing to leverage the power of data for their earned media management. The following audience data could have greatly influenced Nike's decision to move forward with an ad that although controversial, has led to immense brand awareness.
Around 67 percent of Nike's customer base is younger than 35, and as a group more ethnically diverse than average (Business Insider). Younger customers are more likely to expect the brands they buy from to take a stand as Nike just did, with 60 percent of millennials identified as "belief-driven buyers" globally, according to a 2017 study by Edelman. In fact, half of all customers in the survey said they bought based on belief. This demonstrates Nike's main consumers have brand loyalty to companies that disrupt the status quo. Keeping their conviction-oriented customers top of mind, Nike demonstrates that the power of data-driven campaigns can result in great success.
While brands have tried to take a stance on hot-button issues within recent years, not many have been quite as bold or successful as Nike. Many will still not take the liberty to go as far as they did in their 30th anniversary of the 'Just Do It' campaign for fear of a negative response, but they will certainly have a greater chance in doing so with the right use of impactful data at their disposal.   
Significance for Earned Media Management
We know more today about a brand's targeted audience than ever before due to new, evolving technological tools. Today's technology demonstrates how consumers engage with brand content and having such data provides the needed audience-based insights that were clearly applied in the 30th anniversary 'Just Do It' ad campaign.
Nike's ad campaign is an example of the direction public relations is headed toward, which is becoming a heavily data-based profession. The real value will stem from the actionable insights gleaned from data that help communicators derive meaning, recognize patterns and make informed decisions. Nike is an exemplary example of how to combine the art and science behind earned media to launch a successful campaign.
Additionally, as the lines between earned and paid media continue to blur, PR will become drastically more aligned if not, completely intertwined with marketing. There are many marketing and PR lessons from Nike's recent ad and it's sure to be a referenced as a successful case study highlighting the importance of understanding consumer data so that it can be applied to make strategic decisions that earn results.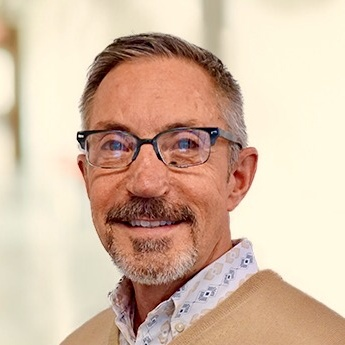 Nick Bell is the VP of Marketing Communications at Cision. With more than 20 years of technology marketing experience, Bell has held executive-level positions with marketing technology firms including Oracle Marketing Cloud, Eloqua and Adobe. Bell has a proven track record of developing award-winning and ROI-based marketing programs, media relations, and brand strategies. Bell holds a degree in journalism from the University of Missouri School of Journalism. Follow him on Twitter @nbell94102.