Here at Cision® we had a very busy holiday season. On December 20 we announced the acquisition of CEDROM-SNi Inc., a Montréal-based firm specializing in digital media monitoring solutions. Then on December 26 we announced our intent to acquire PRIME Research, a leading provider of media measurement and analysis services for many of the world's largest global brands.  
It's no secret that communications professionals continually struggle to measure the impact of their earned media campaigns and programs. Not having a true understanding of end consumer behavior hampers the communicator's ability to define ROI, and they also regularly fall short in claiming a larger portion of the marketing budget as "little brother" earned media often trails behind "big brother" paid and owned media.  
Since taking over the reins here at Cision a year and a half ago, my goal has been to change that narrative and make marketing communications a data-driven discipline that demonstrates business value and revenue impact. To achieve this, we launched the Cision Communications Cloud® platform, announced key product enhancements and made several acquisitions of leading marketing and communications companies to transform the way marketers measure and attribute the value of earned media. The latest announcement about our intent to acquire PRIME Research continues building on that original vision. 
As we prepare to add PRIME to our portfolio this quarter, we will expand our already comprehensive data-driven offerings so communications professionals will have an all-encompassing solution that provides access to metrics and key performance indicators to measure the ROI of their earned media investments. For those not familiar with PRIME, they equip some of the world's most valuable brands such as Honda, Jaguar and MasterCard with the tools, talent and technology needed to maximize the return on their communications investment. PRIME provides real-time monitoring and analysis across digital, print, TV, and online news and also monitors relevant communications for customers across the globe on social media including Twitter, Facebook, Google+, YouTube, blogs, forums as well as popular international applications like WeChat and Weibo. PRIME's cloud-based portal allows customers to have a custom dashboard of their news and media monitoring 24 hours a day. In addition to its global reach, the company has deep industry expertise across a number of different verticals including, automotive, retail and technology. 
2017 was an amazing year for Cision and this acquisition news is just the latest milestone on a list of achievements as long as that annoying holiday credit card bill. Happy New Year everyone and I'm looking forward to another great year in 2018!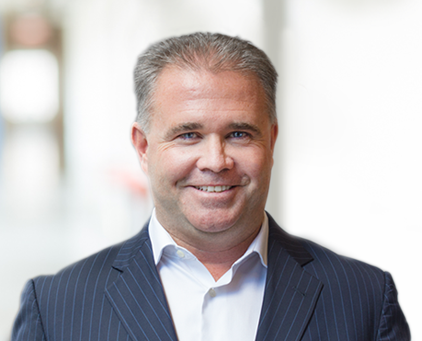 Kevin Akeroyd oversees Cision's executive management team across operations globally. He has more than 25 years of experience in reshaping modern digital, social and mobile marketing globally.