According to our recent survey with PR Week, 77 percent of CMOs and CCOs believe that comms can do a better job measuring and proving its impact on business objectives. As advertising and owned media peers improve in this area, precise communications metrics and direct links between PR campaigns and real business results have never been more important for our industry.
As the leading global provider of Earned Media Management solutions, Cision took this challenge head-on. We launched the first true business results attribution product in the history of the communications and PR industry with Cision Impact. Cision Impact provides essential KPIs such as validated unique views, audience profiles, and most importantly, direct linkage to a user-defined outcome for a specified piece of content. With Cision Impact, earned media content becomes a business results driver, much in the same way paid search or social advertising is viewed by marketing peers.
Cision made a significant investment behind its commitment to improving attribution with the acquisition this morning of TrendKite, a leading PR measurement and analytics provider. Founded in 2013, TrendKite is a digital PR platform with a like-minded focus on business outcomes and complementary strengths in social analytics, visualization and AI. Both companies are tremendously excited about our joint vision for Earned Media Management and believe that together we can offer comms professionals a more compelling offering at a faster speed to market than was possible for either company acting alone.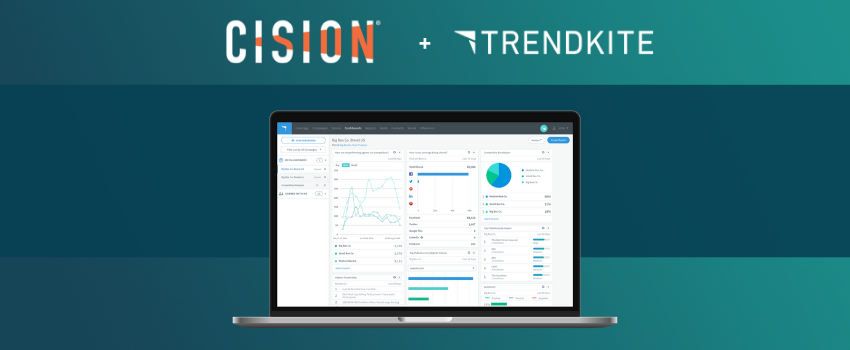 Marketers and communicators will now have the following enhanced capabilities from Cision: 
Sophisticated Measurement With Approachable User Experience
Cision Impact, the industry's first technology for true campaign measurement and attribution, leverages a robust ecosystem of ad tech and audience data providers, demonstrating how earned media content consumption translates into revenue-generating activities. When integrated into the Cision Communications Cloud, the combination of these attribution capabilities with TrendKite's platform will deliver marketers the most sophisticated campaign measurement available, all with an industry-leading user experience.
Comprehensive Media Monitoring & Analysis
Cision's media monitoring platform taps into millions of earned media sources across online, print, broadcast, and social media. Combining TrendKite's AI capabilities with Cision's global content footprint will deliver the insights communicators need to optimize campaign programs and enhance performance through improved reporting and analytics.
Enhanced Earned Media Targeting
TrendKite's social influencer management functionality enables brands to identify and build relationships across platforms with a range of personalities, from the world's most influential people to niche subject matter experts. Coupled with the Cision Influencer Graph, which understands the connections between an influencer, the content they create, and the audiences they reach, Cision will offer more insights for brands to effectively reach their target audience through earned media outreach.
2019 is proving to be an exciting chapter for Cision with this year's acquisition of Falcon.io and now, the addition of TrendKite. Both additions to the Cision Communications Cloud go beyond standard industry offerings, providing enhanced functionality for the execution of sophisticated marcomms campaigns.  We look forward to working with our customers and industry professionals to leverage these excellent technology offerings to deliver more value and solve business needs.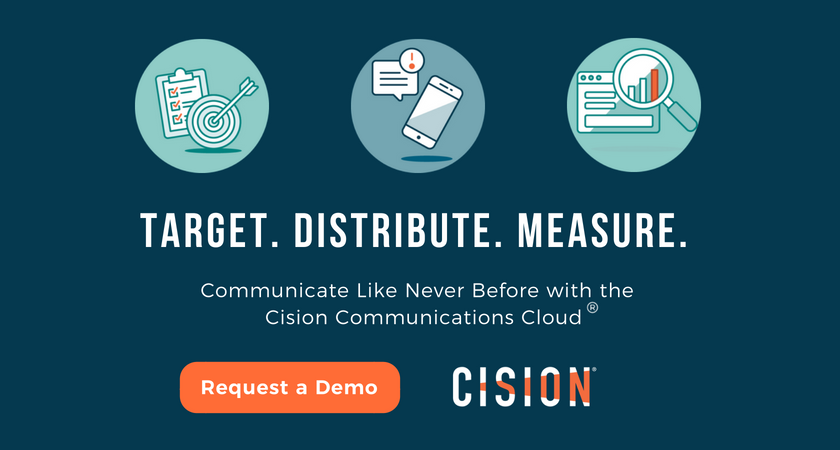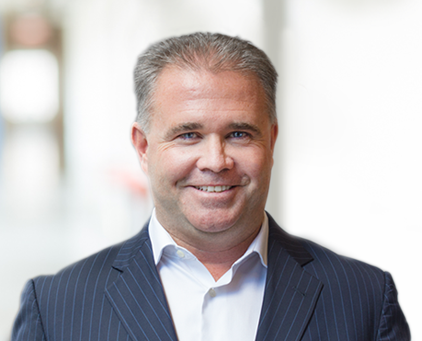 Kevin Akeroyd oversees Cision's executive management team across operations globally. He has more than 25 years of experience in reshaping modern digital, social and mobile marketing globally.