Subscribe Now to get the Media Moves Newsletter.


Newspapers
The Ottawa Citizen & Ottawa Sun
The Ottawa Citizen and Ottawa Sun have announced that they have named Nicole Feriancek as the new Editor in Chief of both newsrooms. She already has been the Acting Editor in Chief since December of 2022 and as Deputy Editor since 2021. Nicole joined The Ottawa Citizen/Sun back in 2017 as Engagement Editor and has also worked for the whole Postmedia Network as a National Video Producer.
Magazines
King MOSAiC
Arts Society King and their magazine King MOSAiC were happy to welcome Meline Beach as their new Editor. Meline is not a new face at MOSAiC as she has been a frequent contributing writer for several years. She is a freelance communication and public relation professional who is also passionate about arts in her community.
The Narwhal
Michelle Cyca has joined The Narwhal as the Indigenous-led Conservation Editor to expand the publication's coverage of First Nations, Métis and Inuit stories. Michelle has joined part-time as she is still freelancing with multiple media, is a contributing editor at Maclean's, and is a contributing writer at The Walrus. From 2013 until 2017, she was the Co-Publisher of SAD Magazine, where she is still part of the board of directors.
Broadcast
CBC Edmonton
After spending most of her career with various newspapers, Madeline Smith is now a Reporter with CBC Edmonton. Madeline previously was a Health Reporter for the Edmonton Journal (February 2022 – March 2023) and also worked for the Calgary Herald as a City Hall Reporter (January 2020 – February 2022), another Postmedia publication, before joining the Edmonton Journal. Throughout her career, she wrote for Star Metro Calgary, Maclean's Magazine, The Canadian Press and The Globe and Mail.
CFJC Today Kamloops
CFJC Today Kamloops has welcomed Adel Ahmed to its newsroom as a Multimedia Journalist. Adel arrives from Lloydminster, where he was the Sports Director for CITL-TV. He graduated from the Northern Alberta Institute of Technology in Radio and Television in August 2022.
CTV Ottawa
Kimberley Fowler has officially joined CTV Ottawa (CJOH-DT) as a Weekend Anchor & Producer. Kimberley previously was a Morning Show Anchor with Global News Regina, a station she joined in August 2021 as a Digital Broadcast Journalist on the morning newscast. She also provided airborne radio traffic reports for AM640, Q107 and Global News Toronto for 12 and a half years.
Websites
The Trillium
Village Media has launched The Trillium, a new website that will focus on provincial politics, policy, legislature and events related to the public sector in Ontario. The news service will be free for a limited time and will become subscription-based and subscribers will receive newsletters Monday to Friday: The Trillium Today in the morning, The Trillium Wrap every afternoon, and The Weekender on Friday afternoon, in addition to a weekly podcast The Trill. The team will be led by Editor in Chief Jessica Smith Cross.
Sign up for our Media Moves newsletter!
Events: Do you have an upcoming media industry event you want to share? Email us.
Jobs: You can share a range of vacancies with us, whether it's a permanent, contract or freelance position here.
The Cision research team makes thousands of media updates to our influencer database each day! If you have a media move, send it to camediamoves@cision.com. Also, follow us on Twitter at twitter.com/CAMedia_Moves.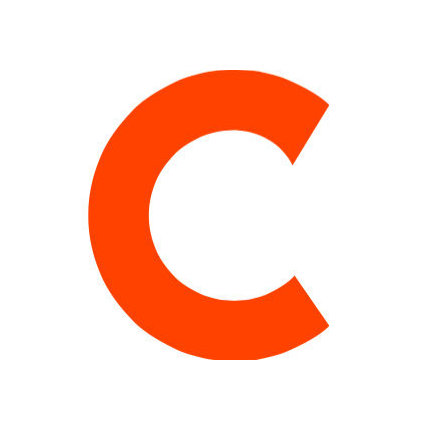 Cision's research staff makes over 20,000 media updates to Cision's Media Database each day! For more updates and other thought leadership in the industry, follow @Media_Moves.