If a tree falls and no one is there to tweet about it, did it really fall?
Brands have been listening to consumers and other companies on social media since at least as far back as 2009 when Twitter's user growth exploded. Social listening, also known as social media monitoring, is a valuable tool for any business or marketing team. Whether you are just starting out with social listening, or looking to enhance your company's practices, we have compiled a guide on how to collect, and analyze data from your social channels.
First sell the idea of monitoring internally.
Before turning on the taps and monitoring a torrent of tweets, Facebook posts and Glassdoor reviews, get the buy-in of your team and upper management. Different organization will have unique goals and requirements for engaging with the public. Here are three ways any organization can gain value from social media monitoring:
1.Increase your reach.
Investing in social monitoring helps companies like Wheat Thins find and engage with brand advocates. In 2010, the brand showed up on the doorstep of customers who tweeted about it with prizes as part of a guerrilla marketing campaign. This resulted in an increase in brand awareness and more social followers.
2. Reduce customer service costs.
Other brands like Sony have used social listening and monitoring to reduce their customer service costs by producing videos in response to regular customer queries. Every customer that watches a video, as opposed to calling support, produces a cost saving opportunity for the company. Sony even set up a social channel on YouTube called Sony Listens, which has almost 10 million views and more than 25,000 subscribers since 2011. The result is nearly real-time advice for customers about Sony products directly from the brand.

3. Communicate with journalists and customers directly.
Cision's recent Social Journalism study found that 83 per cent of journalists are on Twitter and 67 per cent are using social media for at least two hours a day. If you aren't on Twitter or finding novel ways to engage with the media, you are missing a huge opportunity. At the same time regulations like the Canadian Anti-Spam Legislation and the Do Not Call List have made it harder for companies to reach out to potential customers. Social media has none of these restrictions and is a great place to turn acquaintances into new business associates.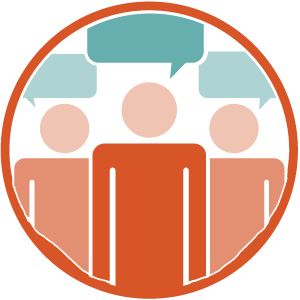 Setting up social listening.
Social listening gives you access to an immense amount of data. So much so that the only way to make any use of it is through custom searches within it. A monitoring tool will look into social conversations and pull out messages that match keywords that are queried. These can be anything from a Twitter or YouTube handle, campaigns or social channels of competitors, or phrases tied to a chosen industry or region.
Monitor your own channels.
Most social monitoring tools include added functionality for owned social media channels. These can include the ability for users to publish content from the monitoring tool into Twitter. These tools give brands access to more granular details about how a specific message sent impacted the audience. In addition to your own social channels, consider tracking your company's leadership to gain a more holistic view on your brand's social impact.
Track your competitors.
Monitoring competitors' social usage (or how much they are talked about on social) can indicate which influencers are working with them, new thought leadership or content marketing programs, and competitive intelligence on any new brand partnerships that have been formed. Conduct research to find relevant social handles for your biggest competitors.
Listen in on industry conversations.
Trends in any industry can be monitored on social media by topic, author or phrase. A great example is of this is the stock market. By tracking the phrase "freefall" in relation to the Toronto Stock Exchange, social monitoring can indicate the first signs of a dramatic market shift that may require a company to communicate to its shareholders.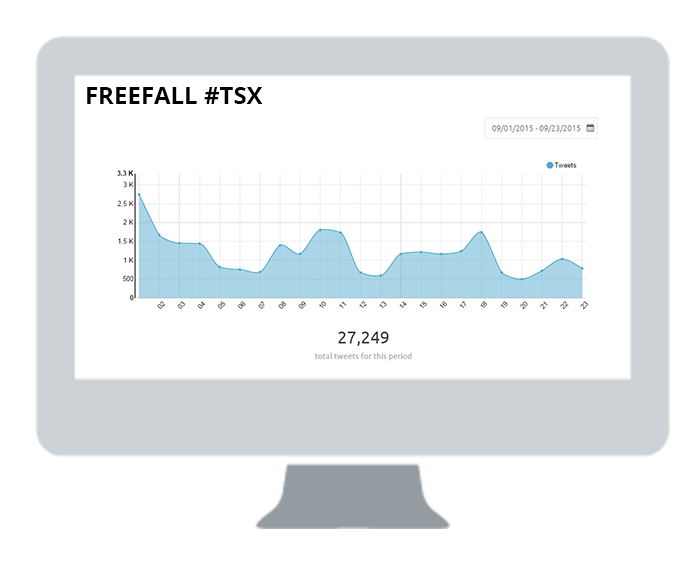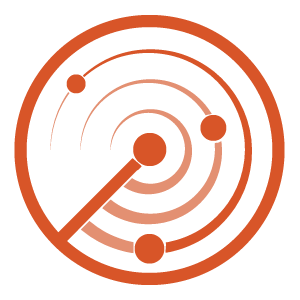 Find engaged influencers.
Cision Canada is monitoring the 2015 election and one of the ways we increase the reach of our election coverage is by engaging with the most active members in the conversation. By tracking #Elxn42 and #cndpoli, the hashtags election-commentators use most often, we can identify influencers who are most likely to share our content. Recently we shared a tweet with specific users who our social software identified as highly engaged in the conversation around these hashtags. As a result, those users retweeted our post and their followers shared it another 26 times.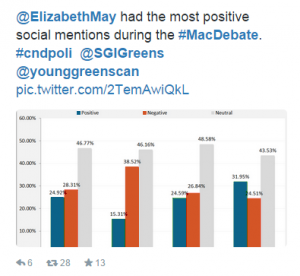 Monitoring will also indicate influencers with the greatest reach, or the most followers. Using this sort of indication can help identify who to contact for a potential influencer relationship.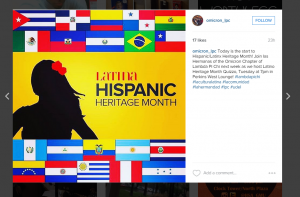 Refine your search.
Searching a specific hashtag or phrase can pull content that is not relevant so sometimes refinement is required. For instance, there are more than 316 million Twitter users, of which close to 41 million are Portuguese-speaking Brazilians. Portuguese uses the same alphabet as English and when monitoring for the Canadian Liberal Party's hashtag #LPC, we found a great number of Instagram posts for the hashtag in Portuguese and Spanish. Latin American users are sharing posts about their heritage using the #LPC hashtag. By narrowing a search by geography and adding filters, you can improve the accuracy of your tracking. Consider which users are most relevant to the campaign and conduct keyword research to review how a hashtag is already being used. Always review a search after 24-hours to ensure it is collecting the right information.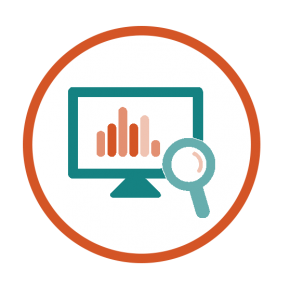 Analyze your social data.
With searches built and refined, the next step is to analyze the results. This can be done manually or through automated features within your monitoring platform. The two key factors to review are follower growth and engagement; and share of voice.
1. Follower growth and engagement.
Monitoring your own social channels will indicate how your reach is impacted by your social media campaigns as well as changes to audience numbers (i.e. followers or fans). Don't get wrapped up in the size of your audience as the sole indicator of a successful social media presence. No matter the number of followers, take the pulse of their engagement via social shares, likes, and reposts. "If your posts aren't getting shared, you need to try new tactics," said Eric Alper eOne Entertainment's Director of Media Relations.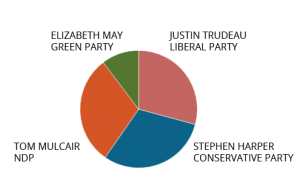 2. Share-of-voice.
Tracking competitors gives you further insight into their volume of posts, engagement and mentions that can help you better gauge your share of the online conversation so you can better align your social media efforts. Throughout this year's election there has been a three-way tie between the Liberal, Conservative and New Democratic parties in terms of the volume of social mentions. The three major parties have an equal share-of-voice indicating each party is getting its message out. Share-of-voice is highly important from a branding standpoint. Only a subsection of your audience who will be interested in your product — maintaining a high share of voice relatively speaking to your competitors means it is more likely that that interested population group will hear about your brand and connect with your message. Monitoring allows you to parse how much of your message is being shared by leading publications, influencers and reporters in your industry.
Have any questions about social media monitoring?
Learn more about Cision's social listening tool Cision Social Edition. You can also get in touch with us on Twitter @Cision_Canada.