The Cision Audience Relations team keeps an active eye on the media industry. We monitor its pulse, changes, new partnerships and assist journalists and bloggers every day with their newsfeeds.

Because of this, we're in the unique position to counsel our clients on interacting with the media, what journalists and bloggers are looking for, best practices for sending news as well as what news makes for a good story — and what doesn't.
One thing we tell clients, again and again, is to write like a journalist. This is easier said than done. It's possible you weren't formally trained to do this. Still, you're writing content every day. Maybe it's in the form of press releases. Maybe it's managing and leading the company blog. After years of writing for different entities, corporate jargon sometimes becomes second nature.
This eBook is for you.
From writing and blogging to editorial calendars, art, GIFs and how to approach social media — we lay it out on the table. create better content and, ultimately, write like a journalist.
TABLE OF CONTENTS
Best Practices – Blogging Writing, and Editing   

5 Tips: Say Goodbye to Bad Writing
How to Create The Ultimate Style Guide For Your Blog
A Month-by-Month Blog Action Plan: Lessons in Editorial Calendar Strategy
SEO for Bloggers: 4 Ways to Boost Your Relationship With Search Engines
Take Your Blog Audience From Fling to Long-Term Commitment in 10 Steps

Photography & Design                                                  

5 Essential Tips Every Beginner Photographer Should Know
3 Simple Tools For Creating GIFs to Enhance Your Storytelling
5 Design Hacks for Bloggers Who Aren't Designers
Can I Use That Picture? 3 Rules to Ensure Your Blog Isn't Breaking Copyright Rules
Every Personal Brand Has a Face. Here Are 6 Tips to Take The Perfect Headshot.

Social Media                                                                    

5 Steps to Strengthening Your Personal Brand Online
5 Tips for Creating a Successful Social Media Content Calendar
How to Create Viral Content That Wants to Be Shared – in 6 Steps
10 Ways to Captivate Fans with Instagram Stories: A Guide for Publicists
5 Ways to Captivate Your News Audience with Snapchat Stories

In Closing                                                                            
Best Practices – Blogging, Writing, and Editing
5 Tips: Say Goodbye to Bad Writing
OK, marketers. Because we're in the business of communications and constantly reaching out to professional writers (read: journalists and bloggers), our writing needs to be fairly sharp. The best way to combat writer's block is to just start writing. This sounds simple, but it's true. Start anywhere in your piece and put words down. Eventually, you'll have enough to sew it together and come up with a full draft.
Quality writing needn't be difficult. Here are some pointers to get you there.
1. You Need a Map
Being disorganized helps no one. Outline or map out what you're writing, where you want to go with it, who you'd like to talk with and your goal. Always keep your audience in mind. Your brain will thank you later for laying this foundation.
2. Short And Sweet is a Thing 
Don't lose readers with a long-winded writing style. Clear and concise writing will keep eyeballs; rambling sentences and super-long paragraphs will not.
3. Don't Outsmart Your Audience
You probably know at least one person who speaks way over everyone's head. It's better to write like you speak — conversational writing will go the distance toward keeping reader attention.
4. Be Yourself
Similar to above with outsmarting your audience with your vocabulary or word choices, it can be easy to get lost in sounding like other people. Be yourself. Readers respect transparency. If you try to be someone you're not, journalists will see right through it.
5. Take Time to Edit Yourself
This is huge. If your writing is looked at by at least one person for quality check purposes, memorize their fixes and changes. Over time, your mental notes on word usage and phrasing will become second nature as you write. Need more tips on how to edit yourself? Here are five tips (Hint: consistency and active verbs.)
You can view the original post here.  
How to Create the Ultimate Style Guide For Your Blog
Blogs are the norm for nearly every brand these days.
A company blog is a creative way to provide interesting and insightful content about your company's product or service. It can be a platform to showcase your expertise and engage with your customers in a fun way.
If you've been tasked with overseeing your company's blog, one of the first items on your checklist should be creating a style guide for the blog.
The style guide outlines the rules of the blog.  A guide gives it a steady, consistent voice that you and contributors will follow.  It's the personality of the blog — the look, the feel, the touch.
Your style guide is the one-stop shop to articulate your blog's personality, create effective content, craft consistent messaging and maintain a brand identity.
Take the time to write out who you want to be, how you want to be perceived and give yourself the guidelines to get there.
The ultimate style guide should include the following components:
1. Mission
Most guides begin with the mission — a reminder of the audience and the topics covered. This will help to streamline and maintain a focus throughout the rest of your guide. You must know who you're writing for and why you're writing it; this is the backbone of your blog and your style guide. By knowing your ideal consumer, you can tailor content to those you hope to reach.
2. External style guide
This section will clue in your writers to the accepted format or set of standards you want them to follow. Choose which style you'll follow, whether it's MLA, CP, or something else. This provides a general go-to for basic questions.
3. Grammar/Punctuation
While the external guide will provide the foundation, it's also usually a good idea to explicitly include the most common need-to-know rules here. This can range from what's capitalized, what's abbreviated, whether the Oxford comma is a no-go and other special cases.
 4. Style and tone
Here's where you answer questions about how the content will sound to the reader. Keep it concise. Will you use first person? Industry jargon? Passive or active voice? Be sure to think about your target audience and ideal consumer — what style and tone will resonate with them? It can be helpful to have a list of three to five words defining your voice, as well as a similar "what we aren't" list, just for clarity.
 5. Personas 
Don't go into extensive detail, just pull some quick descriptions of your target audience and the descriptors you would use to define them. This will help writers stay focused and keep the audience in mind while creating content.
 6. Multimedia
Guidelines needn't all be about copy — any content you produce represents your brand, so you want to keep it consistent with style. While it's typically a good idea to have a separate brand design style guide that addresses the visual nuances if you or anyone else contributing content will be creating visuals, include this section. Cover the basics: Where can you get images, and how should they be attributed? What size should images be? Are videos OK? What about podcasts, infographics, or other media? Make it clear what's allowed and how it should look.
7. Formatting
Keep it simple, focused and informative. How should writers format their posts for your blog? Answer some of the following questions: Do images align left, right, or center? Does text wrap around images? How would numbered lists appear? What about bullets and section headers? All should be made clear, so your writers can implement best practices.
 8. Colours
This helps with consistency. What's your colour wheel? Decide on a set palette and keep the exact colour codes on hand. Keep it simple — use two to four main colours that reflect your brand.
 9. Examples
Throughout your guide, utilizing real examples really can help clarify what's good to go and what won't get published.
Want to read the original post? Check it out here.  
A Month-by-Month Blog Action Plan: Lessons in Editorial Calendar Strategy
It's no secret that many consumer magazines and print publications plan editorial direction months in advance.
If you blog for your company, you know the importance of staying on a similar track.
A monthly action plan can help you build momentum and achieve growth, while also providing a realistic base into your timeline.
Our sister blog, Beyond PR, outlined a year-long plan to appeal to new audiences with "12 Months of Content Marketing." While it's primarily directed toward brand marketers, many points hold value for content creators of all shapes and sizes.
Here are the 12 ideas from the list, re-tooled for bloggers.
January: Rethink How You're Using Email 
How are you enticing subscribers? Are you relying on readers to subscribe to a (now practically dead) RSS feed, or are you using an email newsletter to keep readers in tune with what you're up to? A newsletter — whether automated to share just your blog posts or manually updated to share hand-crafted information — can be a lucrative way to keep new and existing audiences. Already have a newsletter? Use this month to brainstorm new types of content to draw people in, says Susan Guillory, author of "12 Months of Content Marketing."
February: Strategize Blog Posts in Advance
As Guillory mentioned, a lot of businesses come up with blog topics in the moment rather than advance planning. A better strategy is to plan out your blog post schedule several weeks or months — even quarters — ahead. This allows you to ready yourself for timely points in the year. It also can help keep you accountable to your goals and make writing more of a ritual.
March: Revisit Your Best Performing Content
You can easily see which of your posts were the most popular by taking a quick peek at your analytics. "This is great fodder for future content," says Guillory. You could update tips from a past post or expand on points to generate a series of related blog posts.
April: Get Upcoming Holidays on Your Radar
January through April is a bit slower on the holiday front, making this month ideal for planning around future holidays — starting with Memorial Day. Holidays are great for fueling content at particular times of the year, says Guillory. By mapping your editorial calendar to include holiday-related content, you can boost post views simply because people look for content having to do with those holidays.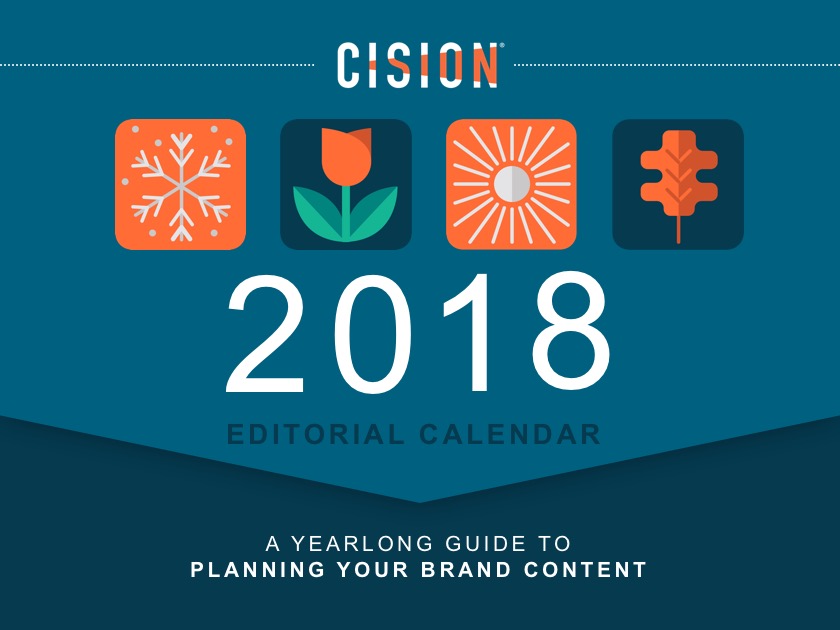 May: Share Your Older Content
A great way to get audiences looking back at your blog is to re-share older posts. Creating social posts to promote your old content can help drive traffic. You should also consider reviving and republishing old blog posts. Posts can get buried with time. Unearthing this content can help draw in new readers who may not have caught the content the first time around or who skipped it due to an old date/time stamp.
June: Plan Around Launches or Announcements
A big announcement should have a certain degree of fanfare surrounding it, says Guillory, and your blogger action plan should play a big role in that. The launch of a webinar or ebook could spur a teaser video, a peek behind the scenes of its creation, or even a tutorial on how others can create similar products for their own brand.
July: Leverage What You Learn
As a blogger, you should hone your craft and be learning new things — like how to better your design or how to code. If you attend a blogger conference or related workshop, don't keep what you learn under wraps, says Guillory. Instead, use it to fuel your content plan.
August: Tell Your Story
Authenticity is one of the most important elements of a successful blogger brand. Your voice and story should be woven into all the content you create — it helps build credibility. Place your attention this month on making sure your brand ethos and individual pathos is obvious in all the content you produce.
September: Work Partners Into The Mix
If you're struggling for fresh content or just need a different perspective, try adding new and interesting voices to your content through partnerships or Q&As with bloggers or experts in your niche. Partnering with a brand for a sponsored post, or featuring an interesting person's story, is a mutually beneficial activity that can have big payoffs with regard to traffic and engagement.
October: Study What Other Bloggers Are Doing (Outside of Your Niche)
It's natural to take a peek at what bloggers in your niche are doing to see what works for them and if there are natural ways for you to replicate their success. This month, go the less obvious route and see what others not related to your blog or brand are doing. You may discover new ideas or rhetorical skills that you can incorporate into your work that help you stand out against the crowd.
November: Brainstorm a Mega List of Topics
Beyond having an editorial calendar laid out, it's imperative to have a spreadsheet full of evergreen topics you can use when your Idea River runs dry, says Guillory. Whenever a new subject springs to mind, add it to your spreadsheet. You'll be grateful for this list when you're feeling crunched for time, or simply want to replace an idea on your calendar that no longer makes sense.
December: Break Out of The Box
December tends to be one of the slower months of the year, which makes it a great month to try new things. If you always publish text-driven blog posts, mix it up with a video post. Tired of your homepage design? Give it a refresh in time for the new year. Or, get a move on that podcast or Twitter chat you've been wanting to start. Want to see the original post? It can be found here.  
SEO for Bloggers: 4 Ways to Boost Your Relationship With Search Engines
If you want to treat your blog to a proper business strategy, search engine optimization is a good place to start. Search engines are a huge traffic driver if you're properly indexed and have authority on a topic to rank high in search. So whether you write as a hobby or for business, here are some things to keep in mind as you work to optimize the relationship with your readers.
1. Content
Content isn't so much "king" as it is "key." Without quality content, you don't stand a chance with search engines.
With recent algorithm updates, Google has made it known that each individual page is being judged on the quality and relevancy of its content. Quantity also can hurt if the quality isn't there, so save your efforts on producing more and instead focus on fewer high-quality posts.
An editorial calendar can help you plan out quality content at an appropriate pace, and prepare for seasonal events that can help drive traffic.
2. User Experience
A bad site experience can dramatically pull down quality content. Encourage your readers to stick around long-term with the implementation of a proper interface and improved site speed.
Try an SEO-friendly WordPress theme to attract reader attention.
If site speed is a priority, HostGator's 7 Ways to Speed Up Your Website offers specific tips for sizing your images, eliminating unnecessary plugins, and more.
3. Mobile Experience
Google announced its primary search index would switch from desktop to mobile at some point in 2017.
In addition, the Google AMP carousel (AMP = accelerated mobile pages) has been front and center in mobile search results.
If you're on WordPress, you should consider trying the Google AMP plugin for your most newsworthy content. Consider it a clear and fancy sign pointing to your blog that compels readers to stop in.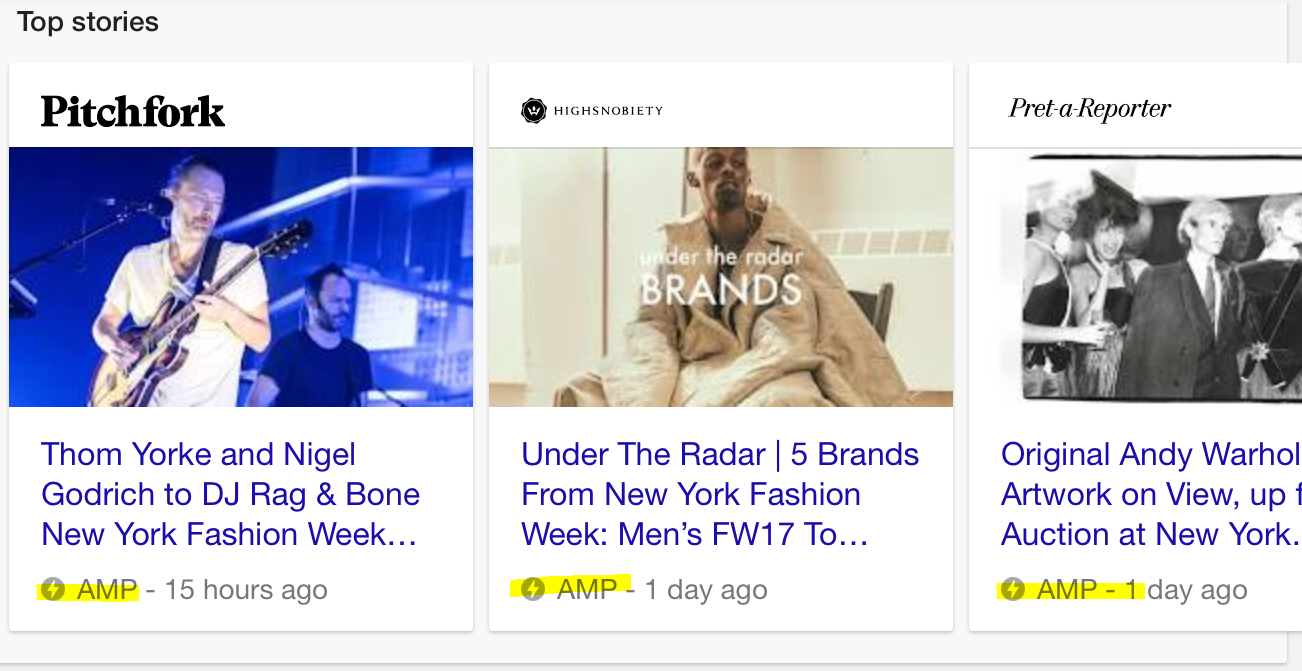 4. Photos
Including photos with your blog posts is extremely important, especially if you want to reap the benefits of traffic from image-based search engines like Google image search.
Here, unlike text-based content, search engine bots can't see and identify your content like a normal reader can (yet). It relies on alt text and content surrounding the image to identify and understand more about that image.
To help, try the SEO Friendly Images plugin. It will automatically update all images with proper alt text and title attributes.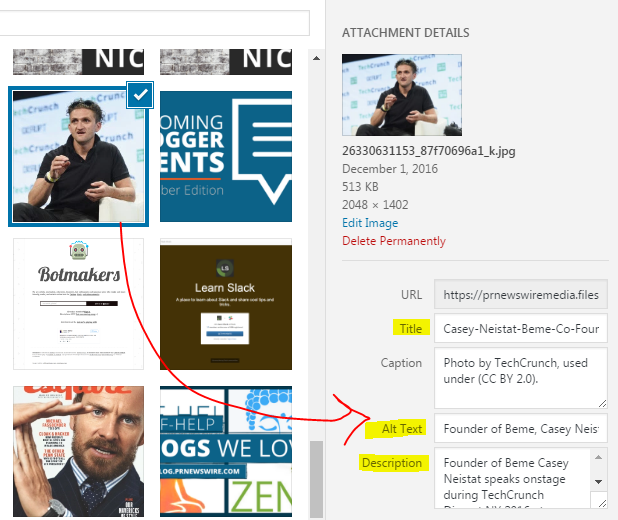 Want to see the original post? Here you go.
Take Your Blog Audience From Fling to Long-Term Commitment in 10 Steps
Building a blog audience can look a lot like dating. You put your best self out there into a world of unknowns: people, feelings, expectations and results. It can feel exciting and scary. It also can feel a bit lonely. But, once you find your confidence and a formula that works, the relationship with your readers can quickly move from infatuation to true love.
If you want to build a meaningful long-term audience relationship, consider these 10 fundamentals and you'll be off to a great start.
1. Show up Consistently
It's important to be present for your audience so they come to rely on you. Whether it's every day or the same days each week, a dependable publishing schedule will build trust.
2. Make a Good Impression
Just like a profile on [insert dating app of choice], a positive impression must be made or your viewers may be quick to move on to the next thing. Make sure your blog has a clean, simple design that's easy on the eye. Break up your posts visually with compelling imagery, section headers and white space.
3. Be Yourself
Authenticity is so important. If you try too hard to replicate others, you may come off as an impostor to your audience.  There's only one of you out there, so woo your audience with your unique personality.
4. Spice it up With Moments of Spontaneity
Consistency in style and type of content and how often you post are best practices. But, allowing yourself a moment of spontaneity can excite your audience. Don't be afraid to test a new format (like a video blog!) or mix it up with a long read.
5. Don't Rush
The blogging game is an exercise in patience. You may feel pressed for immediate success, but you can't expect the results without putting in the work. Stay focused on what you ultimately want for you and your blog, stop focusing on what other bloggers have that you don't and keep hitting publish.
6. Appreciate the Process
You're naturally going to go through phases. Sometimes you'll be revved and ready to post great piece after great piece. Then you'll likely go through blogging fatigue. Respect where you're at and don't try to fight it. Jot down ideas when at your best, so you have something to go back to when you're at your worst.
7. Read the Signs
Pay attention to what's performing and what's not. Are some posts getting more views and others getting more shares? Are some post topics just not resonating? Replicate what works to keep your audience intrigued.
8. It's OK to Pull Back Sometimes.
Everyone needs a break. If you're not sure where you're headed or just need the time off, it's OK to step back and reevaluate your game plan. Just be sure to give your readers a heads up so they're aware of where you are.
9. Seek Out Trusted Sources For Advice.
Readers may impose their ideas upon you about how you can be better at the blogging game. Some of the advice may be helpful, but it's best to reach out to a trusted source who truly understands blogging. Connect on their success and test the waters with some of their ideas. Not everything may work for you, but the learning moments will be priceless.
10. Have Respect
Show love to other bloggers when you can by posting genuine comments to their blog. If your readers are commenting or reaching out to you, take the time to listen and reply. Looking for a filler post? A simple "thank you" blog can go a long way with your readers. View the original post.  
Photography & Design
5 Essential Tips Every Beginner Photographer Should Know
Multimedia is an integral part of any content. News releases that include photos and other images are picked up by the media more times than those without. Think about it: If an article has an eye-catching header image or a neat infographic, you're more likely to read through it and engage with it, right? But there's more to photography than just pointing and shooting. A fresh and clean result enhances your storytelling.
Here are the five things to help capture the best photo possible. These apply whether you're using a DSLR, mobile, or digital camera.
1. Shooting in RAW
RAW files used to be relevant only to DSLR cameras. Now, with technology and constant innovation in the mobile device sector, iPhones and Galaxies now also have the capability to save photos as RAW files.
RAW files are huge files because of the information they contain. But it's essential to shoot in RAW format if you plan to use post-production software, like Adobe Lightroom or Photoshop.
Why does this matter? A RAW photo is an image exactly as the camera captures it; think of it like unprocessed film. Because you're working with the original image (the RAW file), changing the exposure or making any other adjustments will be easier to process, leaving you with a much cleaner photo.
If you are using an Android, switching into pro mode from the camera app will allow you the option to save photos as RAW files. On an iPhone, iOS 10 users now have the ability to save RAW files, using third-party apps like Obscura Camera, Manual, Camera+ & others. On a DSLR camera, this can be done in camera settings > quality > RAW.
2. Shadow Alert
Whenever we look at something, like a person's face, our brain filters out the shadows so that all we see is the object. However, it's really easy to forget this when looking through the viewfinder of your camera.
So when it comes time to look at the photo on a screen, big or small, any shadows will be darker and more exaggerated than if we just saw the same scene with the naked eye.
If there are shadows in your photo, that means the camera is not getting any detail from that region. The result typically is a black and funky-shaped blurb on your subject.
The composition in the above photo is not terrible, but the shadows created by the stoplights fall across the police officer's face. They're distracting; his face is not even visible.
The problem could be solved by moving the officer a few feet to his left and into the sunlight.
Sometimes, however, shadows are unavoidable — especially if you have to shoot in the middle of the day when the sun is at its highest point.
The best times of day to shoot are early morning and evening just before sunset, when the sun is at its lowest point in the sky. Low light means the light is more equally dispersed, eliminating the harsh black shadows found during midday and afternoon.
If you happen to need a photo right away and it's high noon, the best way to combat shadows is to compose the photo in a way that the shadows are not as noticeable or distracting. You also could bring the subject and the camera into the shade created by a tree or a building, so that both are in the same level of lighting.
3. White = Fright
In contrast to avoiding shadows, another thing to watch for are extreme highlights and anything in the photo that is white.
As a general rule, if you are shooting on an overcast day or if there are a lot of white objects in your frame, underexpose your photos slightly to avoid having the sky go completely white and appearing (in technical photography terms) "blown out."
If you live in an area where overcast days are common, this is not easily avoidable. Underexposing can aid in reducing highlights, making it easier to correct in post-production editing.
Once anything in a photo goes to pure white, however, it's difficult to bring it back down — no matter the editing software. Sometimes, this is OK, if it is a small piece of the photo. But, try to avoid a completely white sky that takes up half the picture.
The above GIF is a good example of why shooting in RAW is important. It shows how to work with a blown out sky in post-production.
4. Composition is Key
One of the most important elements in taking a well-composed photo is to make sure it's framed in a way that highlights your subject(s).
Having too many focal points in the scope of your lens can make for a chaotic and unorganized photo, making it confusing to the viewer's eye.
Pick one or two focal points and position yourself so the background complements the subject(s) of your photo. Don't be afraid to get creative with it.
Think of different perspectives — like a bird's eye view or getting low to the ground. This will give your audience a different viewpoint of an everyday object.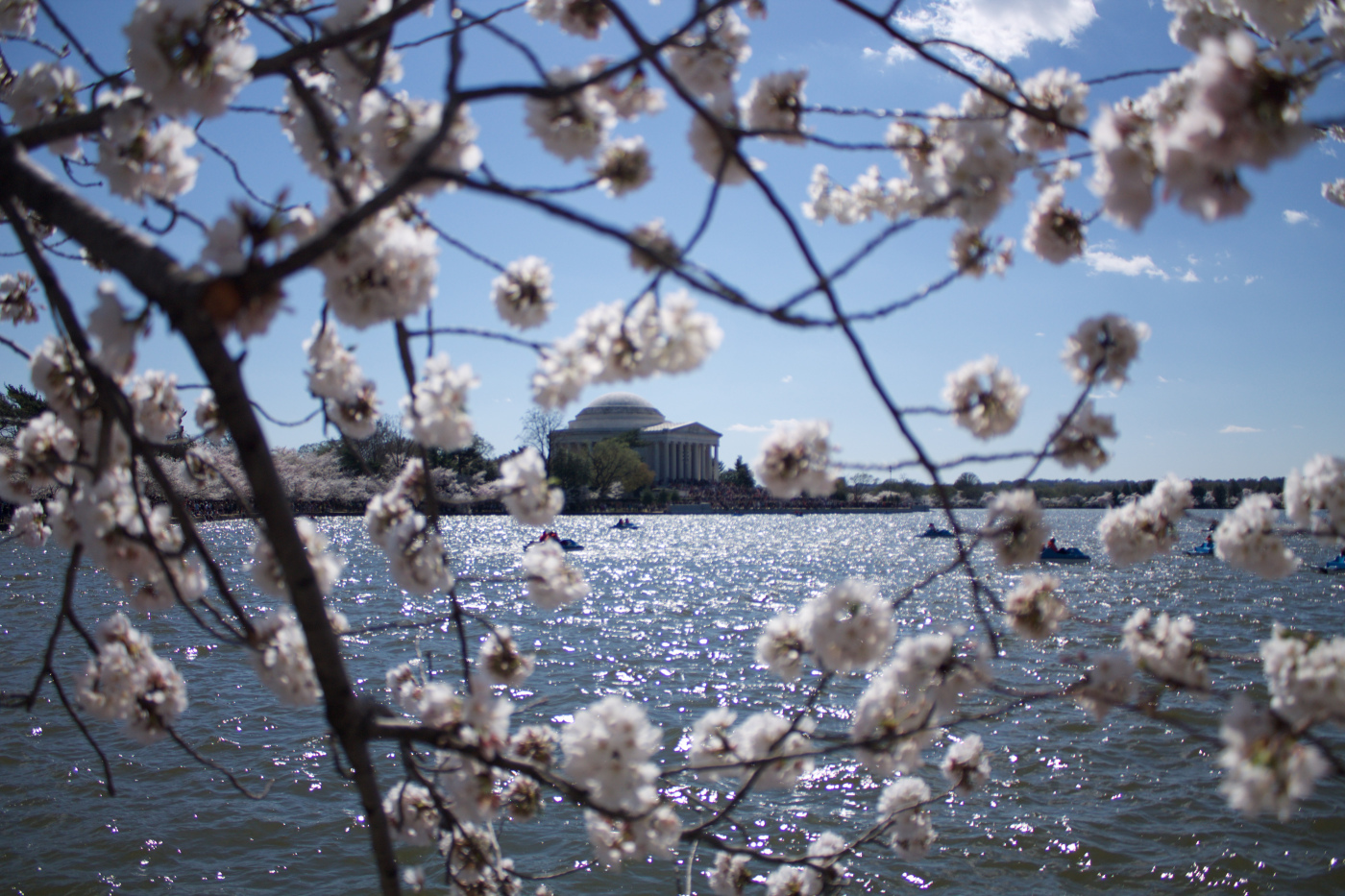 In the above photo, the cherry blossoms helped to create a frame around the Jefferson Memorial. This kind of technique creates depth and emphasizes the focal point of the image.
5. Juxtaposition is Your Friend
When you are framing your photo in the viewfinder of your camera, look for leading lines in the geography of the scene, or create your own by utilizing juxtaposition.
Leading lines can be found everywhere: in architecture and in nature. For example, if the subject of your photo is a tree, don't just default to centering your frame around the tree. Look for a fence, bench, or sidewalk that you could use to balance the photo, like a diagonal line pointing straight to the tree.
Or, if the subject of your photo is in the foreground, balance it with an object in the background, creating leading lines.  Lead the eye of your audience to what you want them to see.
In this case, the railroad tracks, the lines on the sidewalks, and the lines created by the street lamps all are leading toward the man on the platform.
Including a photo in your news announcements is essential to the success of your release.  The best thing you can do to make your photos stand out is to shoot in early morning or early evening, as the lighting will have the biggest impact on the final product. However, don't stress about creating the perfect photo. If you like the picture, your audience is likely to enjoy it, too.
Additional links:
10 tips from Artifact Uprising about shooting landscape scenes, which also can apply to anything you photograph. It goes into a bit more detail about lighting and camera settings to help you get the best shot.
Outdoor Photographer has guides for different types of photography, like sports or travel, and provides photo editing tips to go along with them. It also talks more about RAW photos and how to work with them in Photoshop.
Photography Concentrate is an excellent resource and a one-stop-shop for all things photography.  It has a plethora of posts about lighting, composition, editing, retouching, and shooting in black and white.
Find the original post here.  
3 Simple Tools For Creating GIFs to Enhance Your Storytelling
GIFs never seem to get old or go out of style. These silent animated loops have dominated the world of online memes for some time, going viral on blogs and social media more times than we can count.
For bloggers and content creators, GIFs make for great short-form storytelling — especially in an attention economy, where audiences crave imagery and other snackable bites of information.
Here are three tools to try now, if you're looking to enhance your communication with animated GIFs.
GIFs.com makes GIF creation look easy. To get started, simply search for the video you want to use or paste a video URL directly into the search bar. The site supports video from YouTube, Vine, Vimeo, Facebook and Instagram. You also can upload your own video files. Once your file is in, you're taken to a simple editor, where you can select the frames you want to use for your GIF. You can add captions, stickers, fun effects and more.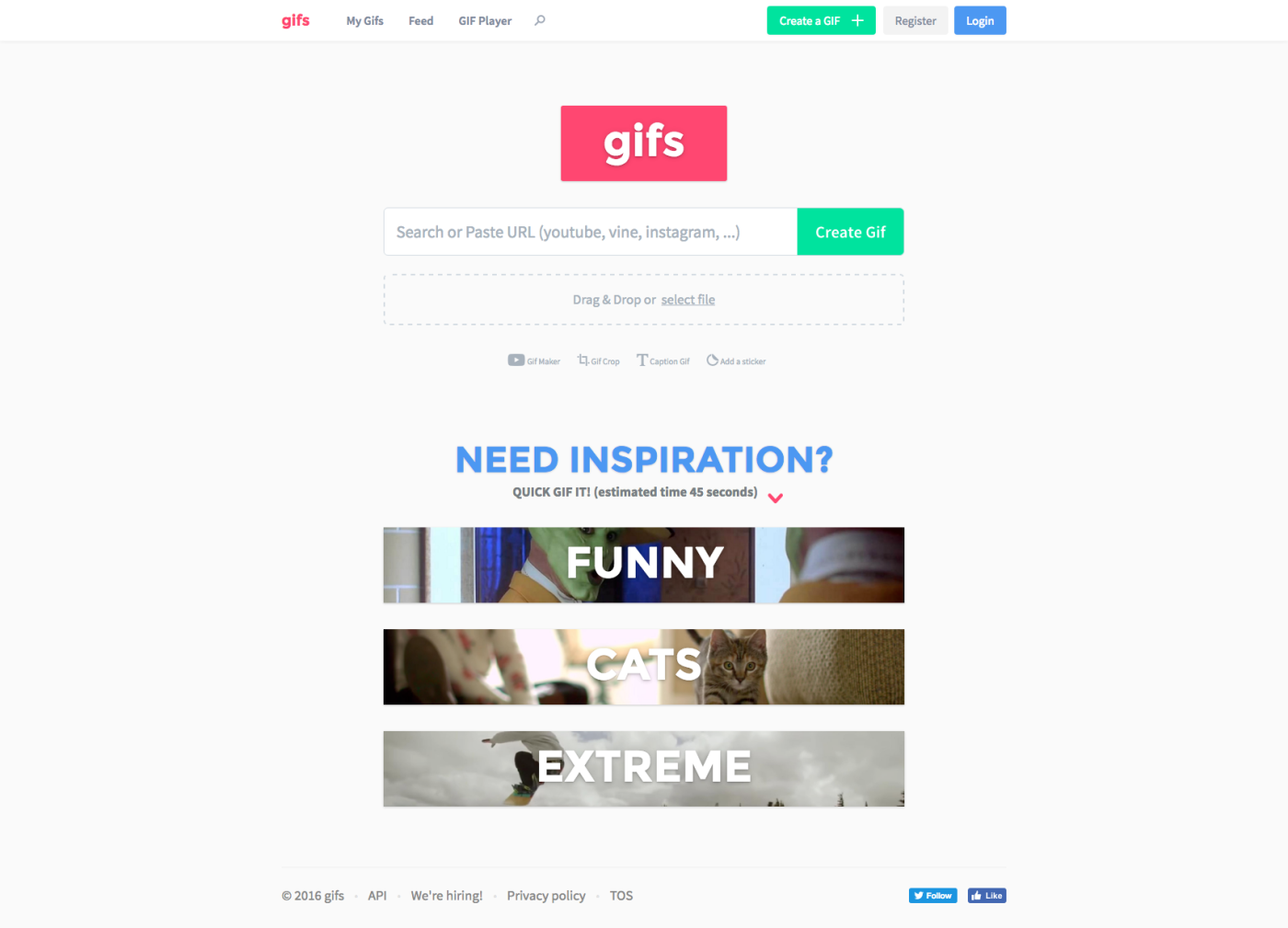 GIPHY.com is essentially the original of GIF search engines. If you've ever been on the hunt for a good GIF to send a friend or coworker, you likely stumbled on this site. To create a GIF here, head to the "Create" tab, and upload your video file or link to begin creating your animated file in its easy-to-use interface. You also can edit existing GIFs or create a mashup. If you're feeling uninspired, take a look around. There's no shortage of GIF inspiration here.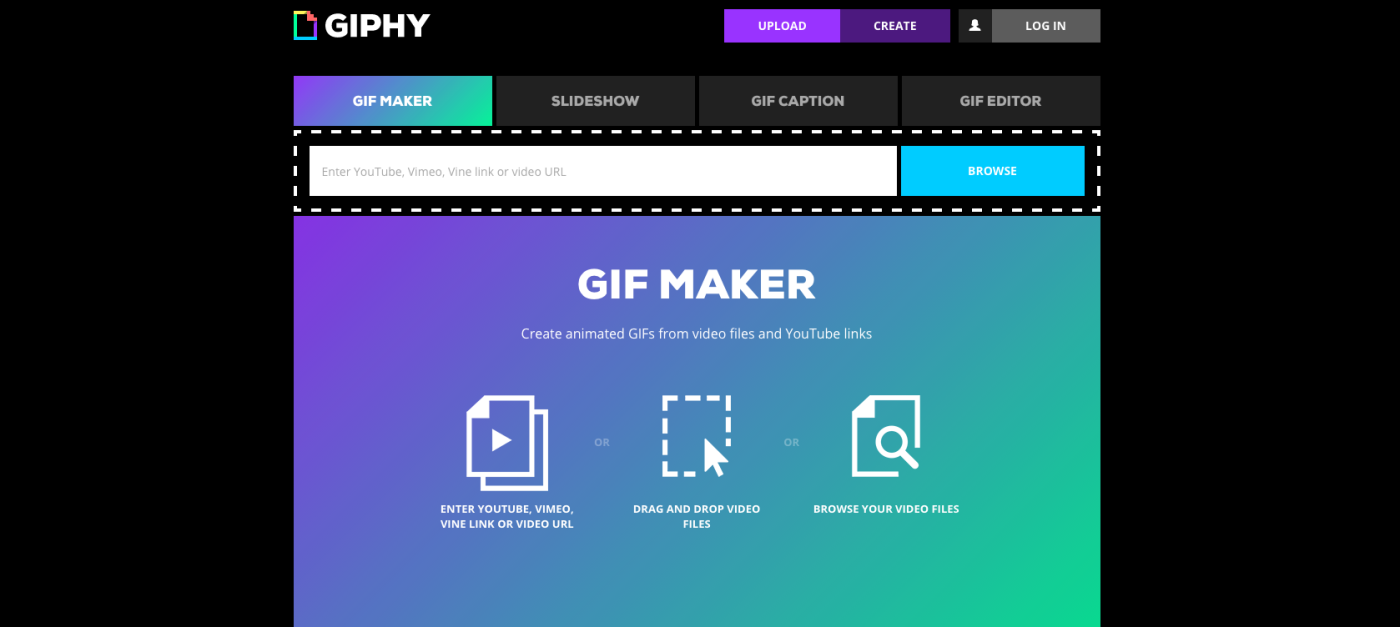 Recordit allows you to create a GIF from a selection on your screen — a great tool for sharing a snippet of an interactive piece on your site. This quick and easy application lives in the tray or menu bar of your computer, and allows you to start recording with just a couple of clicks, as shown in the GIF demo on the site's homepage. Once you're done recording, a pop-up allows you to view and share the GIF immediately.
For more tools to try, see the original blog post here
5 Design Hacks For Bloggers Who Aren't Designers
As a blogger, producing regular content is a necessity if you want to maintain a lasting relationship with your audience.But with so many people creating content on the web, how can you cut through the noise? What's the X-factor to set you apart?
The short answer: the ability to support your writing with a positive visual experience.
What is Great Design? 
Great design can help engage short-attention spans, make your content share-worthy and even trigger a positive emotional response from your readers.
Design that speaks to your readers in this way is:
Visually Appealing. When it comes to your blog, appearance matters. How it looks the first time your reader visits has a powerful effect on their interpretation of your content and its level of quality. The key is to strike a balance between professional and creative.
Consistent. How you design your blogger brand can be an instant trust booster or trust loser. To breed trust, you must be consistent. Design uniformity across all your properties (e.g. blog, Twitter, Facebook, etc.) will help build a visual relationship with your readers.
Easy and reader-friendly. Your blog layout, like your content, should be clear and easy to consume. That means your design is easy on the eye (read: uncluttered), navigation is intuitive, and any next steps you want your reader to take are explicitly spelled out.
Memorable. Great design is easily absorbed; it's like a great piece of writing. By focusing on the above — visual appeal, consistency, and ease-of-use — you ensure a memorable experience for your readers that helps drive visual recollection of your blog.
Don't have much design experience? Not to worry. You don't have to be a savvy graphic designer to implement some basic practices.
Here are 5 simple design hacks that can take your blog from amateur to authoritative overnight.
1. Choose a Strong Colour Palette
The colours you choose for your blog are important. They even can influence the actions your readers take. But, don't just let emotion or personality drive the creation of your colour palette. There's a science to picking colours that work.
To help the process along, try using a colour picker tool and scheme generator to find a colour palette that speaks to you or represents what you're trying to convey through your blogger brand.
Once your colours for your brand are set, don't forget about your all-important blog background. A white or light gray background is easiest on your readers' eyes, and will also complement an array of palettes.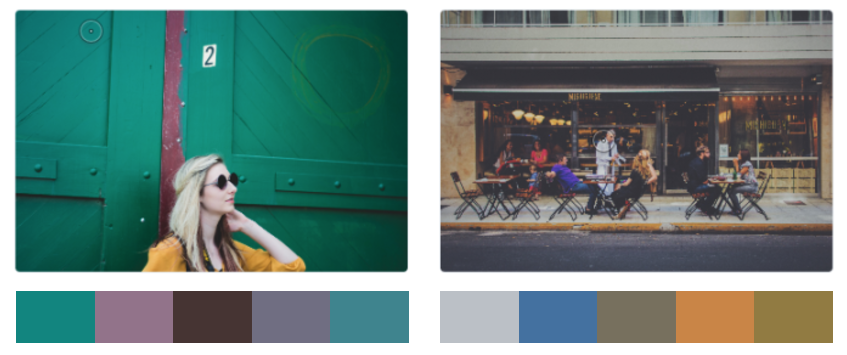 2. Pair Complementary Fonts
Typography is a huge component of great design — especially when you're designing a word-focused site, like a blog.
A good rule of thumb is to stick to 2-3 fonts that have high contras t, like a serif and sans serif. Just keep in mind that very ornate fonts and other complex typefaces, while attractive, can gravely affect your site performance and speed.
Size matters, too. You don't want everything on your page to be the same size. You also should avoid fonts that are too small for the everyday reader.
The standard font minimum for web pages is 16px. Use this for your body text, and play with size increases for headlines, section headers, and your sidebar. This will help keep readers inside of your content longer.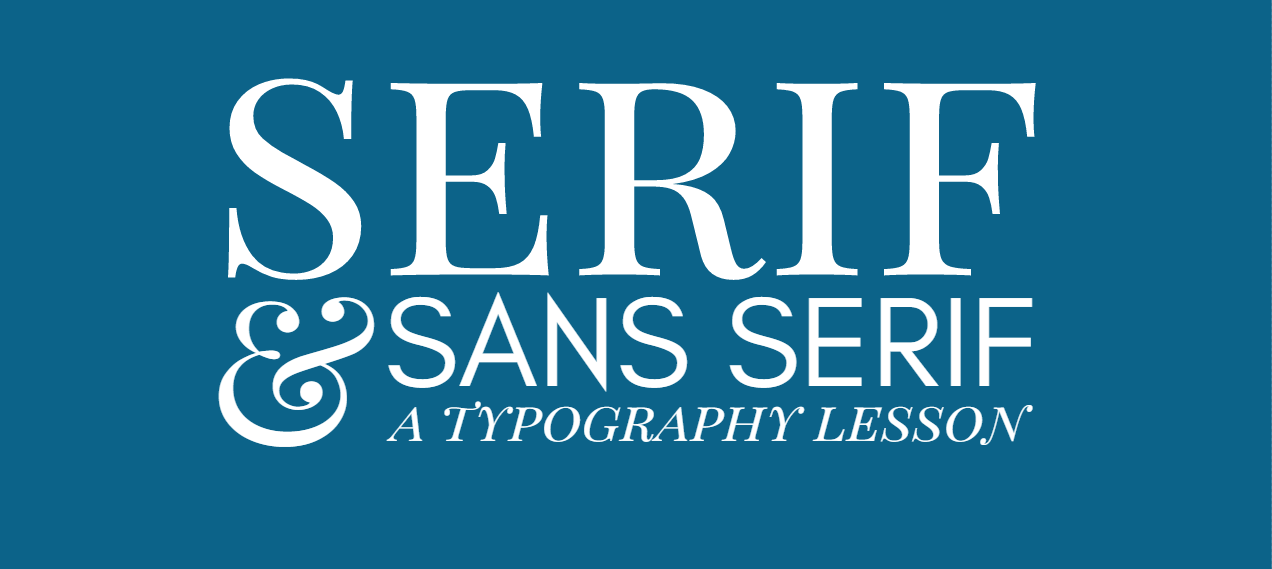 3. Use Quality Photos
This can't be stressed enough.
Whether the images you use are photographed by you, sourced from a free stock image site or purchased from a cooperative, you want to make sure your blog posts have at least one attractive image attached.
If you're sourcing your images, colour and subject matter are important. You want the images to remain in line with the style of your blog. If you're taking your own photos, be sure to always fix colour issues and never stretch or squish your images.
Either way, use photos that appeal to the senses. An image that takes readers where you are, elicits a feeling, or evokes a memory, can help make your content unforgettable.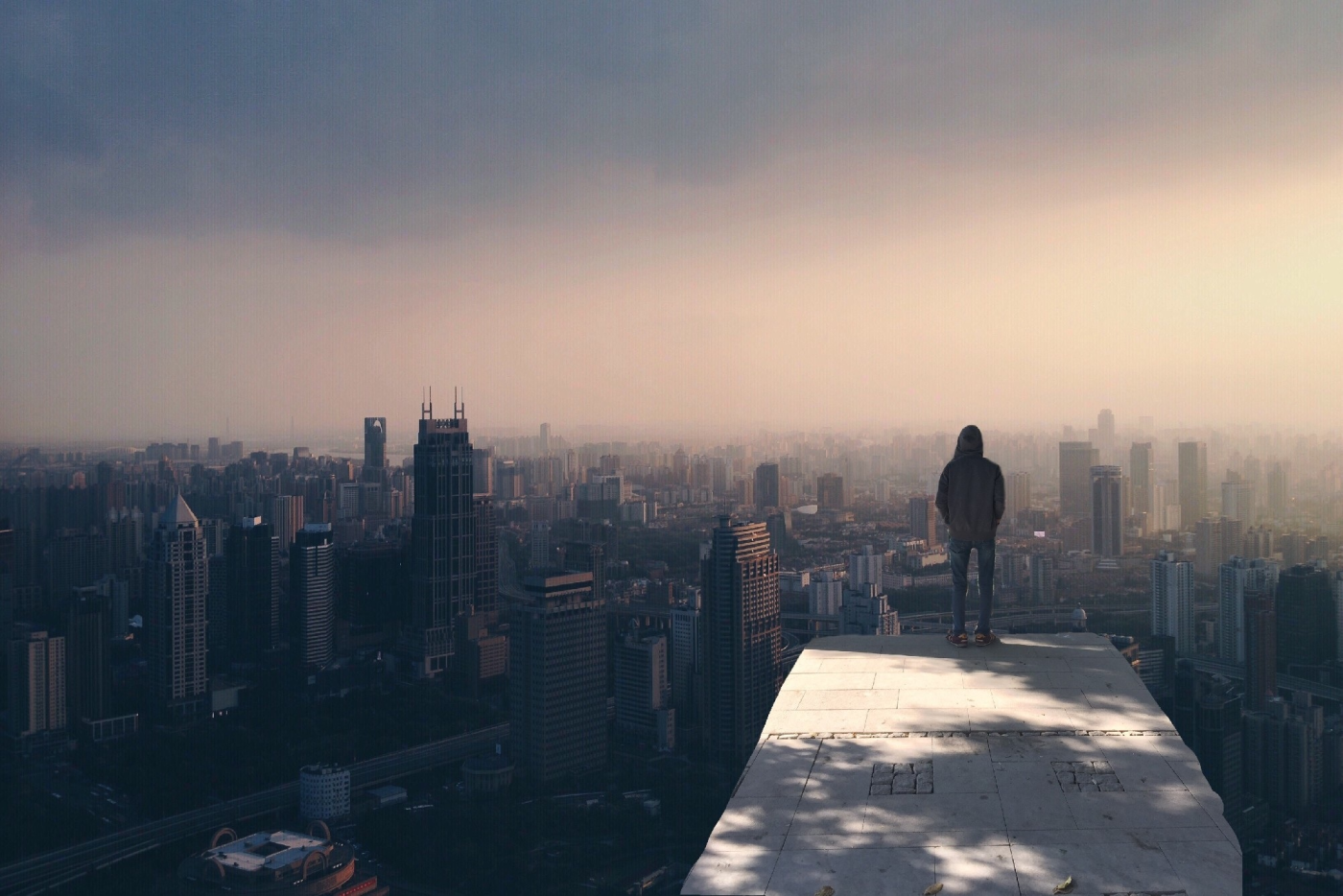 4. Add More White Space
People scroll quickly and consume content rapidly. So, readers generally function better by receiving information in short, sharp bursts.
This is why it's a good idea to keep things simple with a nice dose of white space throughout.
Break text down into smaller chunks by keeping paragraphs short and utilizing headers and sub-sections to break up long pieces of text. This will make it easier for your readers to digest the content, especially if reading on their phones.
5. Create a Style Guide
Staying consistent should be your No. 1 priority. The best way to do this is to create a style guide for your brand.
After you've invested the time in deciding on all your visual elements — like colours, typography, icons, imagery, etc. — put it to paper. This is the best way to ensure you stick to your design principles every time.
Also, if your goal is to eventually grow a blog of contributors, having a style guide on hand will make it easy to quickly and clearly communicate the tone and style of your blog, while also showcasing credibility.
Want to learn more? View the original post from Beyond Bylines.  
Can I Use That Picture? 3 Rules to Ensure Your Blog Isn't Breaking Copyright Rules
It's among the first things you hear as a blogger: Use photos. People are receptive to images. Pictures also help break up lengthy blocks of text. But if you're new to blogging and just jump over to Google images, you could quickly find yourself in hot water.
If you choose to go the free route (and who wouldn't?!), it can be difficult to discern the photos free for use and the ones that require attribution.
So before you snag an image off the web, educate yourself.
1. You Can't Use Everything You Find on The Web 
In simple terms, you are financially liable for using copyrighted items on your website. It doesn't matter if you provide attribution or link back to the source. Unless you've received express permission or have legitimately purchased usage rights, you can't post copyrighted photos. Period.
Grabbing that perfect image for your next blog post may seem harmless, especially if you've seen it used all over the web, but it can hurt you in a big way.
Risking your business for a photo is silly. So, it's best to get it right the first time. That leads us to …
2. Understand The Basics of Copyright Law
If you haven't taken a class in communication law or copyright infringement, there are three main types of copyright categories you'll come across. Luckily, most sites are clear about the rights for their photos.
Here's a brief overview:
Public domain: A public domain image is a picture whose copyright either has expired or never existed in the first place. Therefore, these images are able to be used by pretty much anyone for personal or commercial reasons. The only real exception here is if the image is of an identifiable person, in which case you may need his or her permission before you post.
Royalty free: A royalty-free image means you can use some copyrighted picture or material, without needing to pay royalties, or some sort of fee each time. Typically when images are offered this way, it is through some sort of site that has already paid a fee, so you don't have to pay it yourself (think a stock photo site).
Creative commons: This is a way for photographers to license their image and delineate how they will be used by the public. The most common CC licenses you'll stumble across are a CC0 or a CC BY 2.0. If something is CC0, it means the owner has relinquished the rights to their work, while a CC BY 2.0 requires attribution. If an image is licensed under CC, make sure you're extra diligent in determining when you need to attribute credit to the photographer. Learn more about the licenses here.
3. Know Your Options
Because there are many. With that in mind, here are some of our favorite sites when we're looking for images that are up for grabs.
*Bonus: Another favorite site for images is Canva. Sign up for free, and quickly discover how to create your own designs, templates, and edit photos. It's an easy way to craft personal social media graphics with images, filters, shapes and fonts already on the site. While the majority of it is free, a few layouts and images do have a small price ($1!). We highly recommend it if you're looking to start designing or editing images yourself.
The Bottom Line: Don't Get Lazy 
Using pictures and images can be a valuable tool while you're writing.
Be sure to determine where the picture came from, what licensing it falls under, and whether you need to attribute credit to the artist who captured the beauty in the first place.
If you're unsure, do some more digging or find an image that you know is up for grabs.
View the original post here.  
Every Personal Brand Has a Face: Here Are 6 tips to Take The Perfect Headshot
In the age of cell phones and selfies, it's easy to snap a picture and post it. But not any old selfie will do. The wrong image could be a credibility killer, especially in the media world.
A picture can help humanize your work and, more importantly, push viewers to personally feel connected to you. This is a critical step in building a loyal following.
Your profile photo across platforms should scream consistency, quality and professionalism. It should also showcase your personality.
Here are six tips for taking the perfect headshot.
1. Be Consistent
Whatever the personality is behind your branding — whether you manage a company site, a personal website, blog, or just live on social channels — be sure to embody that. If you are the clean-cut and sophisticated professional, it only makes sense to wear professional clothing with conservative accessories. But, if you want your brand to be more down-to-earth, don't hesitate to wear jeans and a fun top to attract your ideal audience. Don't fall into the trap of wearing a suit and tie just because that's what you "should" do.  Incorporate your brand's colours into your ensemble too.
2. Be True to You
The popularity of video — whether it be YouTube, Facebook Live, or SnapChat, video conferencing has increased face-to-face interaction. Stay consistent with how you present yourself at those times, so potential audiences know who to look for. There's no need to do heavier makeup or to try something new simply for a good video/photo — because at the end of the day, you want your headshot to help people recognize you.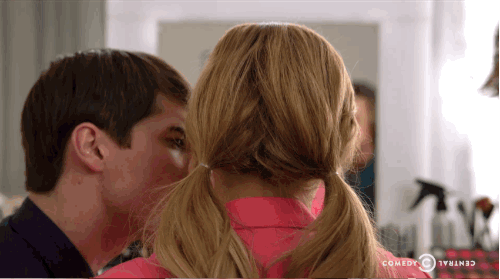 3. Pick The Right Photographer
Hiring a professional can make all the difference. But, make sure your vision closely aligns with his or her current body of work. Some photographers work in studios and have a more editorial feel, while others are considered natural-light artists with a photo-journalistic approach. Perhaps you and your brand are about the production and excitement, this would lean more toward an editorial style that would belong in a magazine. If you want to showcase your friendly-over-formal nature, it would be best to find someone who specializes in authentic and straightforward images.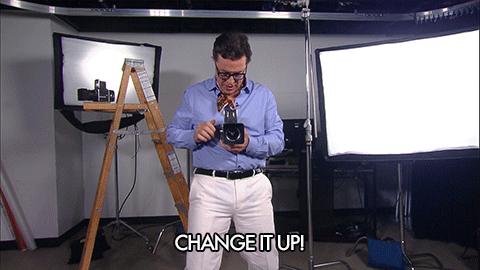 4. Location matters
This is likely to partially be determined by the photographer, but be clear about what you like and what correlated with your company. If your brand is centered around natural elements, why not have your pictures taken outside? If your photographer is based in a studio, consider which background colours would work best with your website. For instance, if you have a primarily white background and insert a photo with a dark background, it might feel out of place and confuse your audience.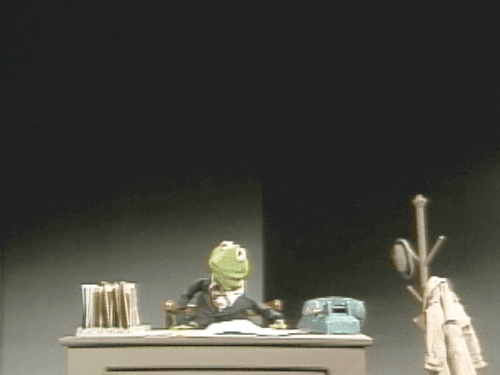 5. Consider Accessories And Props 
When it comes to props less is certainly more, but if there is a product or other item associated with your brand, feel free to include this in your photoshoot. Don't be afraid to incorporate these. The more that you can showcase your personality and uniqueness, the more memorable and relatable you become.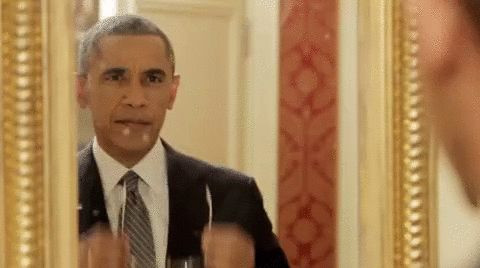 6. Connect The Dots 
Once you have your photos, make your branded presence consistent across related platforms. If someone goes to your site, then travels to your Twitter and LinkedIn pages, they should be able to see the correlation between the sites and recognize this as the same person.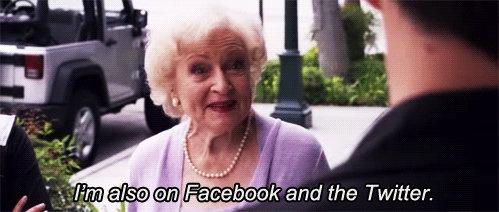 Read the original post here.  
Social Media
5 Steps to Strengthening Your Personal Brand Online
Whether we like it or not, we all have a personal brand on the social web. The question is: Are we cultivating that brand or are we letting it be defined on our behalf? In a perfect world, our online brand would be an exact reinforcement of our real-world reputation.
But with so many social networks out there for us to live on — and so many sophisticated tools to hone those spaces — it's a far more arduous process to synchronize these two versions of ourselves.
Building Your Online Persona
A webinar by Poynter Institute featured branded content consultant Melanie Deziel, who emphasized the importance of presenting yourself online in an intentional and coordinated manner — for the benefit of your career.
Strategic personal branding helps make your expertise known, can increase your job prospects, bring about new opportunities, and help set you apart in your industry, she says.
It also can help you manage your reputation.
To start auditing and enhancing your online persona, Deziel offered up these steps to powerful self-branding.
1. Find Clarity
A personal brand helps define your unique value to those around you. It tells people what you excel at, what you stand for and how you can deliver. But to be truly successful in communicating your online brand, you must have a clear understanding of yourself.
The first step: Defining what you want to be recognized for. To do this, ask yourself some key questions: What are you an expert on? What do you want to be known for? What do you want to learn more about? What do you want to teach people?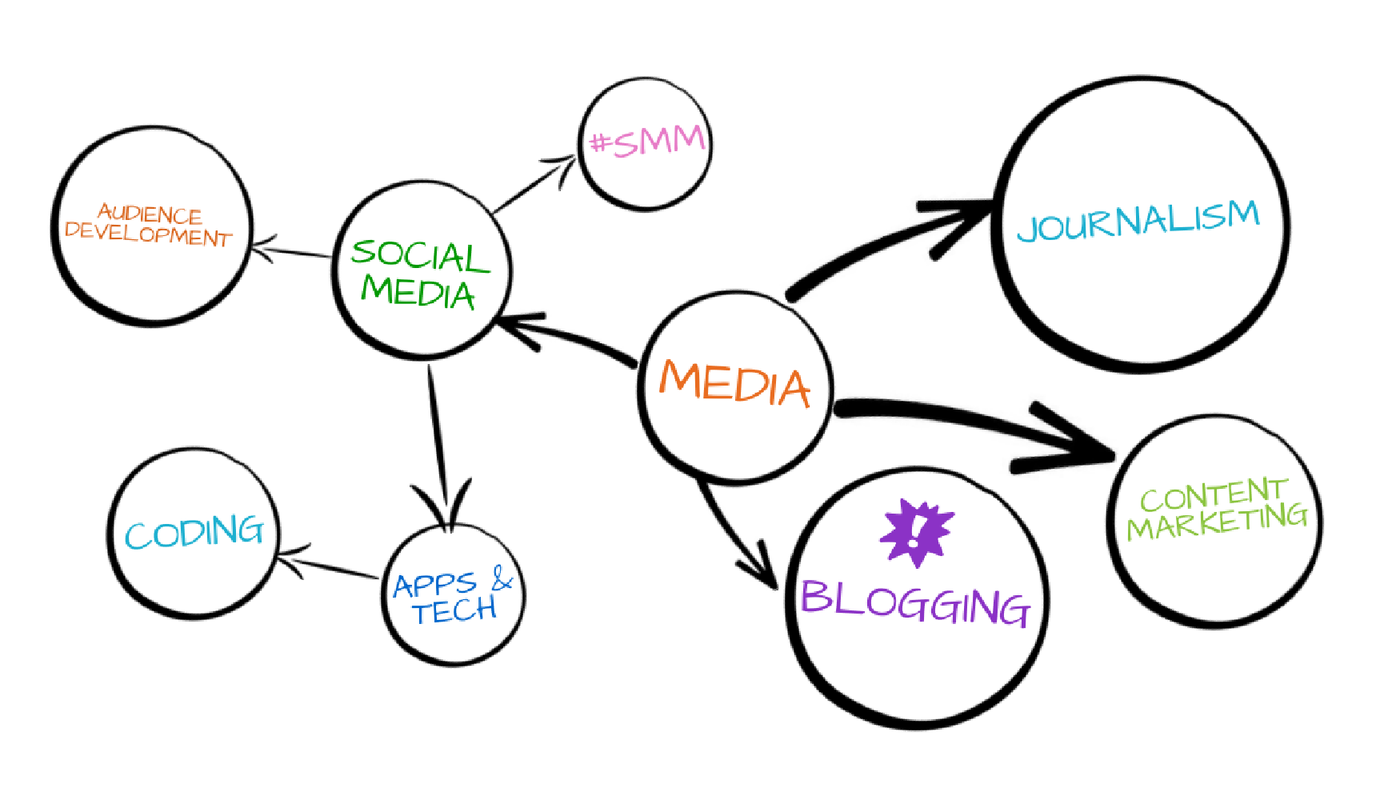 2. Strive For Continuity
There should only be one of you online. When you're a journalist or a blogger, your audience should be able to find and recognize you wherever you go.
Separate accounts (like work vs. personal) on the same platform can create confusion and even result in losing your existing audience. A lack of continuity in usernames and URLs can hurt your discoverability by new audiences, too.
3. Aim For Completeness
Now, you want to bring your defined brand to life across all of your chosen or existing social media accounts.
"You don't have to be everywhere," says Deziel. "But if you're somewhere, be there 100 percent."
Complete all of your profiles by filling in relevant fields with information that clearly represents you. Optimize your profiles with strong keyword use that allows you to easily be found. Add flair with strong word use and attention-grabbing phrases that help sell your story. Remember, it's about leveraging what makes you exceptional so that you will stand out from others who offer similar credentials and expertise.
4. Make Connections
Your profiles are looking more complete. Now, it's time to start connecting the dots between your personal and online self.
Strike a good balance between your offline personality and your industry expertise with the 70/30 rule: 70 percent of the content you share should be other people's content and 30 percent should be your own.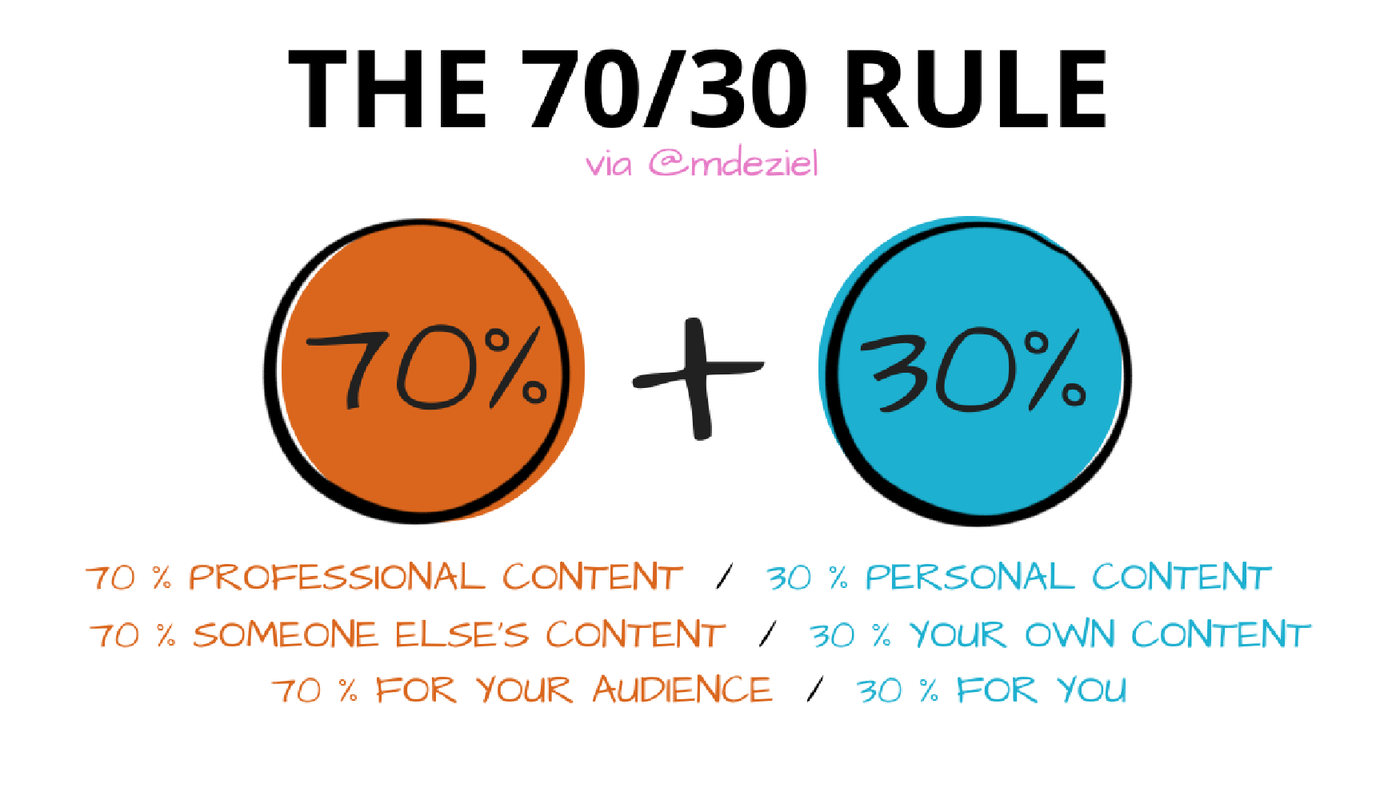 5. Have Conversation
For some, confidence and affirmation are easily gained through the use of their online voice. Others are more comfortable with their offline selves.
No matter your comfort level, to build trust online, we must engage in some dialogue — just as we would to gain attention and build credibility in person.
If you find yourself struggling to connect, try joining a Twitter chat. These regularly scheduled talks can expose you to like-minded connections and make conversation easy with set parameters around topics and length of discussion.
Read the original post here.  
5 Tips For Creating a Successful Social Media Content Calendar
When developing a marketing strategy, many companies start by jumping on the social media train.
It's a free, relatively easy and user-friendly way to complement their promotional marketing, and it's accessible to brands of any size — even if the brand is yourself.
While getting started with a social media strategy may be easy, it must be consistent and well thought out to achieve success.
The best way to organize yourself is to create a content calendar.
At its simplest, this can be a list of your planned social posts, along with links, photos or videos that accompany them, the social media network that they'll be posted on and the dates and times.
A consistent social media strategy helps build brand recognition online, gain followers and keep those followers interested in what your brand is doing. A calendar is a great way to ensure your social presence is consistent and timely.
Here are a few things to keep in mind when planning one.
1. Don't Treat All Social Media Networks The Same
All social media networks are different, and just because a post is a great fit for Twitter doesn't mean it'll fit well on Facebook or Snapchat. Audiences will be different from network to network.
Even when sharing the same announcement across multiple channels, your message should be adapted for each platform.
2. Plan Ahead And Follow Through
Just "winging it" doesn't work in the social media world anymore, especially when managing accounts across multiple social networks.
To keep track of what's being posted, companies must create and organize posts ahead of time, and schedule them accordingly.
3. Keep in Mind Holidays, Seasons And Other Special Events
Messaging related to holidays or other seasonal happenings is a great way to keep a calendar full and interesting.
People want to read about what's timely and relevant; this can help boost engagement on posts.
4. Don't Just "Set it And Forget it."
Although planning your content ahead of time is great, leave some room to add in last minute announcements or posts.
Also, don't forget about any scheduled posts you have in the event that a tragedy occurs. Many brands have gotten into hot water for forgetting to turn off scheduled posts in the aftermath of tragic news events.
5. Use Tools That Work For You
When it comes to creating the actual calendar, there are a few different strategies to try.
Some social media managers may organize social media efforts with a simple paper organizer. Others may choose to use an Excel spreadsheet to stay organized, while still others may find that a more sophisticated tool will better fit their needs.
Whether using an advanced online tool or keeping track of posts with pen and paper, it's important to remember the above steps with regard to planning.
Read the original post here.  
How to Create Viral Content That Wants to Be Shared – in 6 Steps
You know the feeling, you see something on Facebook, Twitter, or Snapchat that you must share with your friends.
But what if you're on the other side of the coin — how do you create content that people will want to share?
How do you make something readers will want to put on their timelines?
1. Start With Good Storytelling
When you're up against Kardashian photos and Trump tweets, it can be hard to gain traction for your message. But if you have a good story, you can find interesting ways to present it to your audience.
"It has to start with a good story," says Sarah Frank, editor of NowThis, a new company "for young people, by young people."
"Good storytellers can find a way to put the story in a way your audience wants it," Frank says.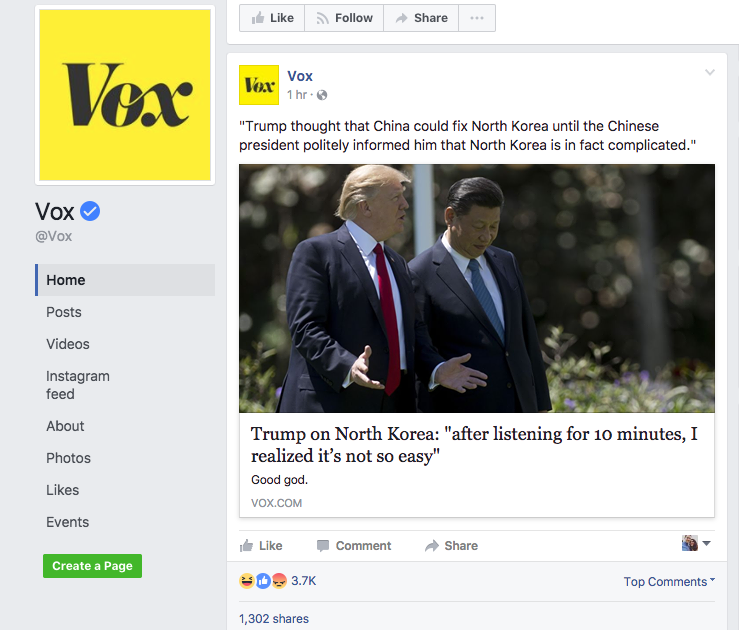 For every story, think WWYS: What would you share?
2. Stand Out From The Crowd
Unfortunately, having a good story about your brand doesn't guarantee you'll get an audience. To do that, you must stand out from the crowd.
Find a place where you can do something different from what others are doing. Sites like NowThis and Vox have found success with new angles of reporting.
"It's not the medium, it's the personality," Frank says. "It's the point of view. For us, that means stories that are important to young people — whether that be news or larger issues in the world — and really having that unique point of view. Anyone can put text on screen."
3. Pick The Right Platform
Not all platforms are right for everyone. You have to "pick where you can win," advises Choire Sicha, executive director of partner development for Vox.
Sicha suggests narrowing your focus to platforms where you know you can do well and cites Racked as a company that has been successful.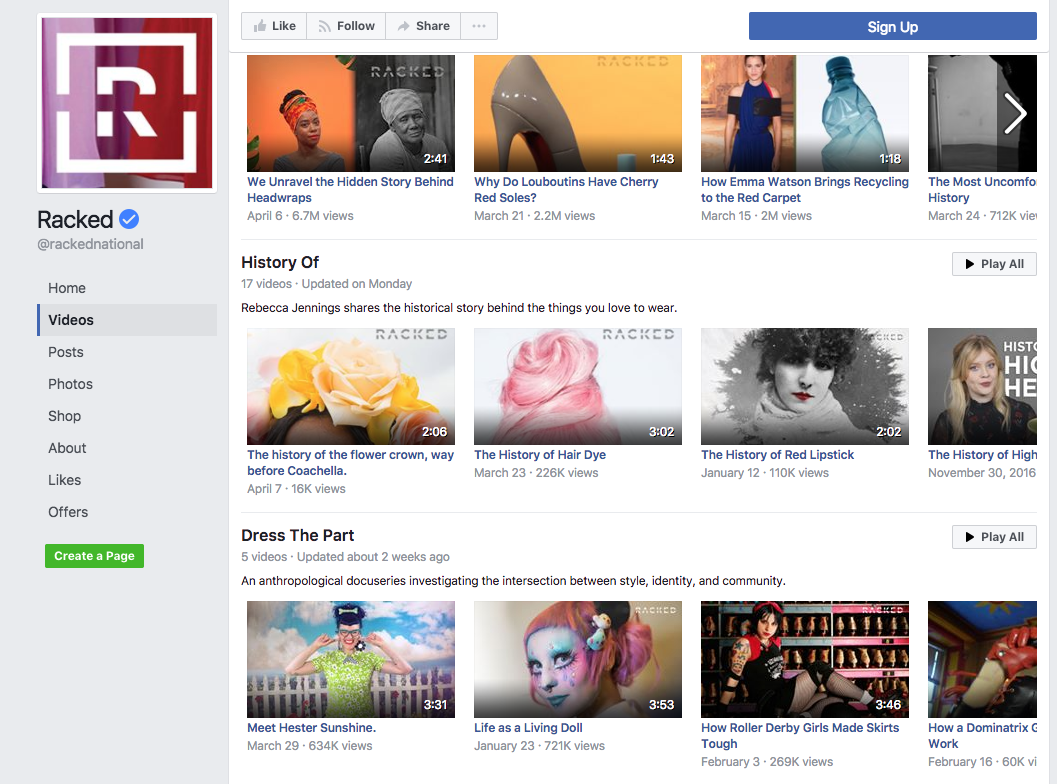 "If you look at Racked.com, which is a site about shopping, they publish a newsletter and they publish Facebook video – and that's it," says Sicha. "They've narrowed down their focus to two places, and it's working phenomenally well. Their newsletter is gorgeous. It's spectacular and successful."
You also should think about how your content fits the platform you've chosen. Ask yourself: Are you forcing news and information there, or does the platform fit the content you're sharing?
4. Know Your Audience
To find the right platform, you have to understand your audience's passion. You also want to pay attention to how — and when — your audience is consuming content, and how it engages with specific platforms.
Is it a platform where your audience is dipping in for five, 10, 15 seconds, or will readers stay a little longer?
Also, be open to feedback.
"It's not just about the view number," says Frank. "We also look at the share number. We try to read what people are saying in the comments, because sometimes they are either saying explicitly or just hinting to us that they want more or less of something."
5. Snapchat in a Snapshot
Snapchat is fun and hip — but it's also challenging.
"It's like a newspaper," said Frank, a former print reporter. "It comes out seven times a week at seven in the morning."
And while NowThis has a 12-person Snapchat team, there's still a lot of content that needs to be created.
But, Snapchat also provides a lot more room to play.
"It's been fun to try and learn how to tell stories on these platforms and learn how to optimize your team to think about them and expand on them," says Henry Goldman, head of news video for BuzzFeed.
6. Find the right people
Everyone wants a team of awesome, smart people. But hiring the right people goes well beyond that.
To really be successful on social media, your team should be versatile and have a thirst for learning.
Goldman calls the ideal person the social version of an MMA fighter: "What I ultimately want on the video team — and throughout the news organization — is people who can be MMA artists. I look for folks who know how to box, and then they learn jujitsu, and then they learn kickboxing. And then, when a new fighting style comes up, they go in and learn that new fighting style."
For Frank, the ideal person is fearless. At NowThis, the newsroom is predominantly people under age 27 who live on their phones.
"They're the types of people in your friends group who always share the best stuff on Facebook — the story that you don't know how they found it," says Frank. "They're not just headline retweeters. They're people who want to learn new skills."
Of course, they're also good storytellers.
Want to read more? View the original post here.  
10 Ways to Captivate Fans With Instagram Stories: A Guide for Publicists
Instagram is broadening its appeal to Snapchat lovers with its Stories. The Wall Street Journal reported that a live video feature soon will reach all of Instagram's half-billion users.
The new feature is great for publicists — allowing for additional ways to push content about their clients to fans.
If you're looking to further engage your audience, consider growing your client's brand and fan base through Instagram Stories.
Instagram Stories
When you post an Instagram Story, you add content for your audience to view over 24 hours.
To post, simply go to your client's Instagram home page and click their profile image that reads "Your Story."
Here are 10 ways to regularly captivate and inform an Instagram audience.
1. Do a Giveaway
Fans love contests and free giveaways. Does your client have a product they're marketing? Announce a giveaway via an Instagram Story, and be sure to include the details on how followers can submit their interest and when and how a winner with be selected. Followers will be sure to come back to see who won and are likely to keep checking for updates in between. These activities allow fans to stay connected and loyal to your client.
2. Host a Poll or Quiz
Many social media influencers like to engage an audience by taking quick polls or hosting quizzes. You'll notice many fashion bloggers, for example, tend to post pictures in their Instagram Stories, asking followers to screenshot their favorite item in the series. This helps the host get a feel for what their followers like and allows followers to contribute to their favorite influencer's tastemaking.  The same strategy can work for your client.
3. Share Q&As
A Q&A series is a great way to show your client's followers the cool stuff they're doing— whether it's for a big news story or a feature piece. To add some variety to these sessions, turn it back to their fans. Show authenticity and let their audience get to know their "real persona" better. Ask fans to direct message any questions.
4. Go Behind-The-Scenes
Fans love to see what your client's up to on a daily basis. Instagram Stories allow Insta-users to show their followers a glimpse inside their day-to-day activities. Many social media influencers and publications show their followers what they're working on that day, what their events are like, or even what they are eating. Don't be afraid to give your followers a little peek into your client's personal life, in addition to their professional one.
5. Plug a Promo
If your client has a big event or launch coming up, an Instagram Story is a great way to plug it. Make sure your followers have the information they need to know in order to tune in or follow along. Whether it's a book signing or an upcoming panel discussion, let your followers know where and when they can go.
6. Host an Instagram Takeover
Invite an influencer friend, family member or a person with whom your client works closely, to run their account for a day.  (Be close by to supervise behind the scenes, of course!) Takeovers can expose your audience to new content, expand your reach and help grow your community. It also can help add some additional personalization to your client's account.
7. Get Artsy
Now that Snapchat has competition with Instagram, many followers are paying attention to both areas. Make sure your client's stories are unforgettable, no matter the platform. Get creative with filters and the drawing tool. Don't be afraid to show their witty side, too. Followers love to see personality and it's easier to show with Instagram Stories versus simply posting photos.
8. Share a Consistent Feature
Give fans something to depend on. A quick daily or weekly segment under a hot topic can help keep your client's audience tuned in. Faithful viewers will keep coming back to see what they have to say.
9. Show Live Product Demos
Did your client recently sign a product endorsement deal? You are likely to capture their followers' attention by showing live product demos, rather than just relying on your writing to tell the story. This way, fans can see the action of them testing the item and see for themselves how it works.
10. Give "top secret" tips
Social media addicts love to stay up-to-date on the hottest tips, particularly in areas like beauty, fitness, dating, etc. It's important to let them in on fresh tips that keep them feeling tuned in and always learning. There are so many secret tips out there that only insiders know. Be willing to have your client share these with fans, and they will remain devoted. Want to see the original post? Here it is.  
5 Ways to Captivate Your News Audience with Snapchat Stories
Snapchat is broadening its appeal beyond its original fanatical teen base. With a rapidly growing user base of older millennials and above, mainstream adoption now may be firmly cemented.
Younger fans of the app might cringe at the thought of sharing this space with their older counterparts. But, this is good news for content creators looking for new ways to reach these previously untapped demographics — in addition to younger generations.
If you're new to Snapchat, we covered the basics here in our beginner's guide. Start here if your skills on the app are shaky at best.
If you're already on board and looking for ways to engage, consider the following for growing your brand and audience through Snapchat stories.
Snapchat Stories 
When you take a snap, you either can send to select friends or add to "My Stories." When you opt for the latter, you're adding content to a longer thread for your audience to view over 24 hours.
With a plan in place, the feature allows you to create longer stories by piecing together photos and video in sequential order, each up to 10 seconds long.
Ideally, this encourages your audience to stay engaged with you longer. It also can help you determine what keeps people looking at (or leaving) your content.
Did viewers drop off after the third part of your story? Did they stay the whole way through? Pay attention. Without likes or hearts to help you determine the success of your content, this is a great way to gain insight.
Journalists, bloggers and other big media are using the space to share quick news bites, show their personal side and ultimately gain trust from their audience.
It's a fun and easy approach, but you don't want your delivery to appear haphazard.
Here are five interesting ways to regularly captivate and inform your audience.
1. Create an Explainer Series
Millennials love the news and they care about the issues. But, they consume news very differently. Provide them with the quick facts by creating a series a snaps with fun photos paired with consumable bites of information. For tough topics, like politics, this is an enjoyable way to inform and educate in an immediate way.
2. Ask a Trivia Question
Who doesn't enjoy a good trivia question? Start the morning off with your audience by asking a true/false or multiple-choice question. The question could be relevant to a story you're writing. Or, it could be related directly to your publication or brand to give viewers a better look at who you are. Spread the question and answers over a few pictures or video snaps to create a trivia-driven thread. When featured regularly and done in a creative way, your viewers may come back for more fun.
3. Create a Regular Feature
Give your audience something to rely on. A quick weekly or daily segment under a hot topic for your publication or brand can help keep your audience tuned in. Review products, host a quickie interview or cover the big news of the day and your viewers will keep coming back to see what you feature next.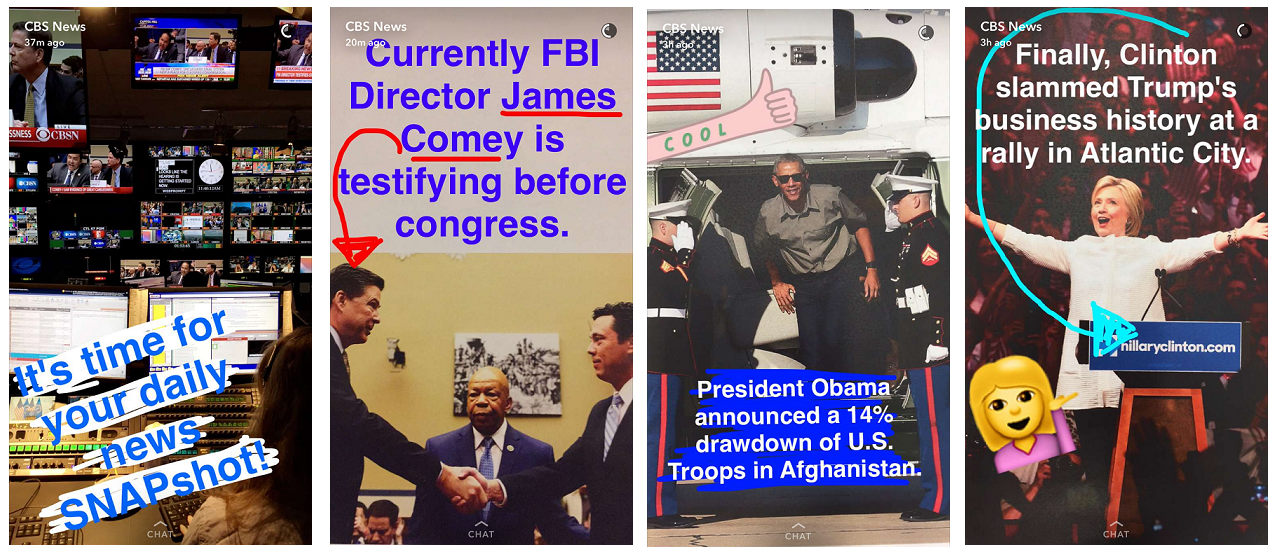 4. Bring Them Into Your World
Take your audience behind the scenes to an event you're attending, the making of a story, or grant them access to something "top secret" you're working on. Seeing the work you do can help your credibility and can help drive emotional connections that build trust. You can make them feel like they are part of something special. But, don't just leave this to your marketing teams to handle. Put your younger staff members in the social driver's seat, too. You may just see a boost in engagement.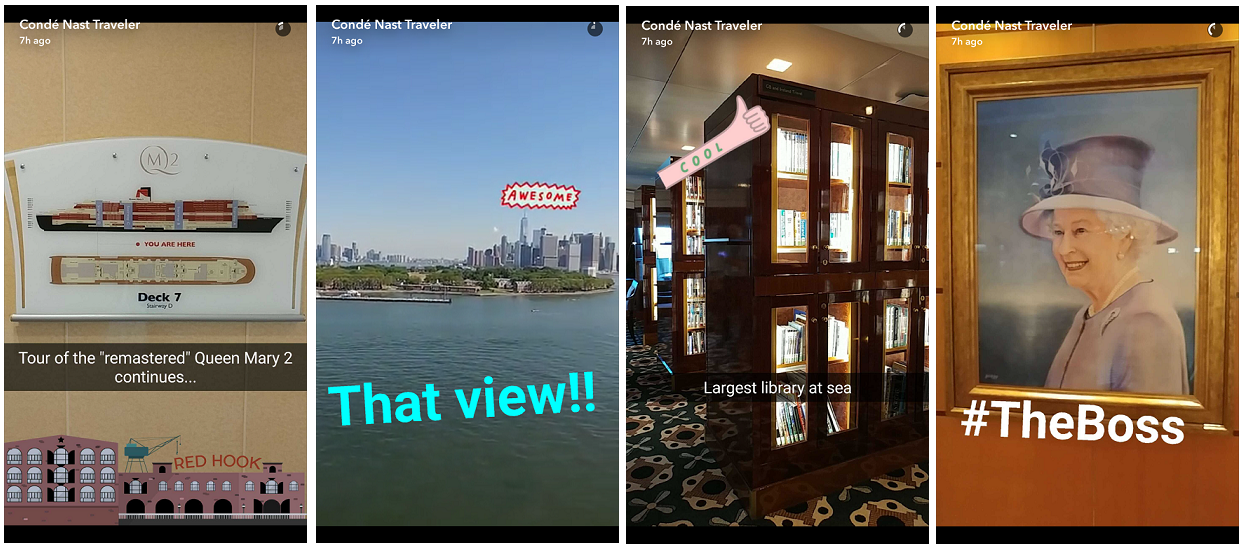 5. Host a Snapchat Takeover
Invite a person of interest or importance to run your account for a few hours. The host could be someone you are featuring in an upcoming story or could be a representative of a company or brand you are partnering with. A popular activity on Instagram, takeovers can expose your audience to new content, expand your reach and help foster community. If all goes well, you may get some fresh ideas for your own team on how or what to share going forward.
View the original post here.  
In Closing
Writing like a journalist needn't be hard.
Think of the way you talk with others, or the way you might explain a product to someone outside the industry. You break things down, and you keep things conversational.
It's a voice and style that you nurture over time.
The only way to master writing is to write more. It's really that simple — keep writing.