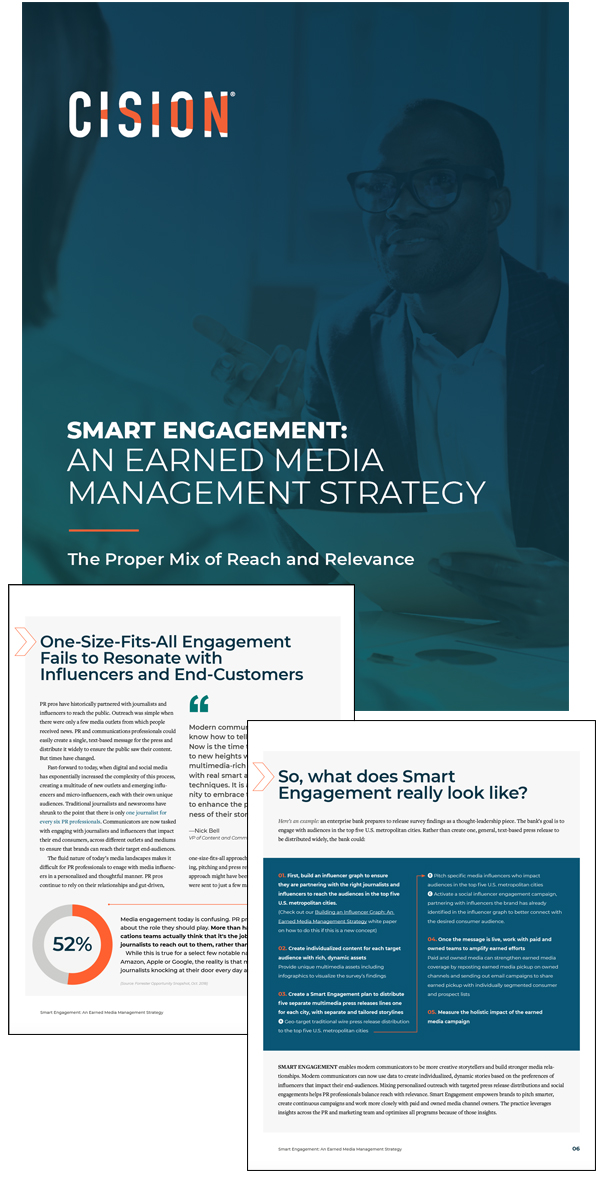 Modern communicators want to build better media relationships, craft more creative, data-driven stories and better demonstrate the value of their efforts. The good news is that emerging technologies are helping PR and communications professionals elevate and formalize their work, enabling them to invest more time creating immersive, multimedia-rich experiences paired with concentrated audience smart engagement techniques backed
by data.
Smart Engagement aims to solve the problem that many modern communicators face today: how to best enlist the media to help tell their brands' stories.
This whitepaper will cover:
Why a one-size-fits-all approach fails to resonate with targeted audiences.
How to personalize your content and distribution strategy with Smart Engagement.
The steps you can take to use Smart Engagement to become a better brand storyteller.
And the technical aspects involved with implementing a Smart Engagement strategy.
Download the whitepaper to learn more.