THE TRAVEL INDUSTRY IS BOOMING:
Forging relationships with travel influencers is crucial to getting your story to consumers, and the influencers featured here represent many of the travel and tourism publications and blogs where your business could potentially be featured. We'll share insights on how each individual influencer prefers to receive pitches, as well as where you can find these travel influencers on social to start building relationships. For tips on how to more effectively pitch influencers, refer to the 2017 Cision State of the Media Report.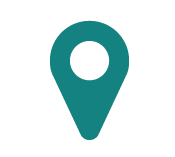 Click to download the pitching kit.