Be the Trusted Source of Information for
Your Industry in Trying Times
At Cision, we want to support your communication efforts during these times of uncertainty. Due to the rapidly shifting news cycle and growing concerns about COVID-19, we've put together best practices for brand communications in difficult times.
There's a fine line between being helpful to your customers and audience and attempting to capitalize off of a scary situation. Download our one-sheet to start effectively communicating with your customers.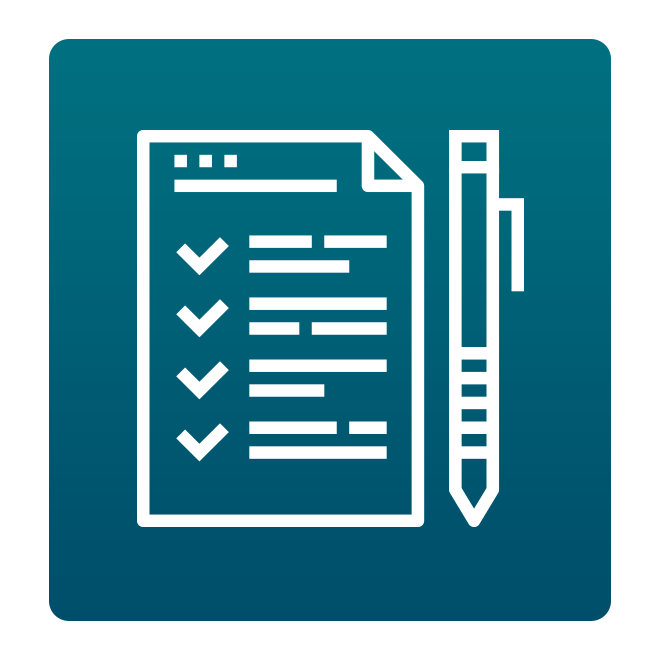 ---
On-Demand Webinars
It's a difficult time for brand communications and we want to help you be a trusted source of information for your industry in times of uncertainty. With rapidly shifting news cycles and growing concerns about COVID-19, we put together a panel of experts to share best practices and tips for brand communications in times of uncertainty.

The on-demand webinars cover:
An analysis of the current media landscape surrounding COVID-19
Tips on how your brand should communicate during a crisis, including crafting your response
Answers to your biggest questions on handling the COVID-19 crisis
In this on-demand webinar, hear from crisis communications experts and get answers to the most frequently asked questions surrounding comms and COVID-19:
Jennifer Donahoe
Public Relations & Social Media Account Director
Planit Advertising
Jim Prosser
Managing Director of Corporate and Advisory Services
Edelman
Scott Peacock
Director of Public Relations and International Tourism
Visit Raleigh
Key Takeaways
"Stop marketing, and start communicating." - Jennifer Donahoe, PR and Social Media Account Director, Planit Advertising
The above quote- and title of this post- seem to be the big takeaway from the webinar the Cision team hosted yesterday around Best Practices for Brand Communications in Times of Uncertainty with a panel of experts from across the industry. 
In addition to Jennifer Donahoe, we also heard from Scott Peacock, Director of Public Relations and International Tourism, Visit Raleigh, and Jim Prosser, Managing Director of Corporate and Advisory Services, Edelman. 
Jim kicked things off by sharing highlight's from Edelman's Trust Barometer 2020 Special Report: Trust and the Coronavirus. 
In what is perhaps a surprising finding, there is a critical role for businesses to play in this uncertain atmosphere; employees trust their employers to vet and share information with them about the ongoing situation on a regular basis, above even the government or traditional media. 
Scott Peacock reminded us all to take a long lens on this situation. While travel and tourism is ground zero for this particular crisis, it will eventually recover with a pent-up demand for travel and experiences after periods of quarantine. In the meantime, everyone is gravitating toward light, outdoor, happy content. Content that says "we are here for you, we are part of this community and we will get through this together" — there is still a space to tell those stories. 
Other key takeaways: 
If you haven't already, pause all of your social posts. This situation evolves hour-by-hour and what is appropriate now may not be by this afternoon. 
Don't plan for "if", plan for "when" — this virus will affect us all in one way or another (and likely already has). 
This is a time for brand values to shine. People will remember how you treated your employees and what you did or didn't do for your community. 
Remember that humor is a coping mechanism for many and it should not be lost in this situation. It's ok to maintain humor both internally and externally, just keep it thoughtful and on-brand. 
Overall it comes down to communicating openly, honestly, and frequently with your employees, audience, stakeholders and community. Communicators will have to talk to leadership about difficult choices in balancing business with empathy.
Keep in mind that the biggest harm to brand reputation comes when people think you don't care about a situation, so be sure you approach all of your communications with a gut-check, asking if it is something people want to hear from you right now or if it will come across as opportunistic. 
When in doubt, tap your personal network and ask them to be honest with you about any content that you're planning. 
For the second part of our series, we brought in a new panel of experts to discuss the latest developments around the COVID-19 pandemic and how it's affecting the industry. They share best-practices, including how to "read the room" and the importance of empathy in communications:
Aisha Fletcher
Director of Public Relations and Communications
Brinker International
John McCartney
Managing Director
Wise PR
Bill Zucker
Partner, Managing Director
Ketchum
Key Takeaways
When it comes to brand communications during the ever-changing, uncertain time of COVID-19, there is one main takeaway: Lead with empathy. 

Leading with empathy and humanity was the first point made by John McCartney of Wise PR, one of our three PR experts from across the industry in the second installment of our webinar series Best Practices for Brand Communications in Times of Uncertainty. He was joined by Aisha Fletcher of Brinker International and Bill Zucker of Ketchum PR. 
Bill quickly echoed John's sentiments, saying: 
"Our new brand is empathy + intelligence." -Bill Zucker 
Now more than ever is the time for brands to listen and to "read the room". Brands should be precise and thoughtful in their communications, asking before anything goes out what it is communicating and who it is trying to reach. These are best practices in the best of times that become especially important now; no one should be force-fitting a story. 
Aisha added that it's the comms' professional's job to push back on leadership now if they want to force a story or narrative that will ultimately be harmful to the brand. And while it's easy to skip steps in a time that feels chaotic and like everything is top priority, we should work harder than ever to be sure we don't skip any. 
Other great takeaways from this panel discussion included: 
Be prepared for reentry: Just because you didn't close down during this time doesn't mean you aren't "reopening".
Planning now won't be a quarter out; it's week-by-week, and when we make those plans we won't stick to them, but they will keep us grounded.
How can we in the PR industry bring value to the work the media is doing? 
Remember that journalists are people first, and use this time to build and reinforce relationships, not to send tone-deaf pitches.
Use social media to stay on top of not only the news, but your audience and what they're discussing and what questions they need answered. 
A final takeaway? 
"A lack of response says something, but the tone of a response says even more." -Bill Zucker
For the 3rd part of our Best Practices for Brand Communications in Times of Uncertainty webinar series, we brought in a team of our award-winning Cision Insights communications research experts to share key learnings from the COVID-19 media analysis reports they authored. 
Our panel analyzed two distinct aspects of the COVID-19 Pandemic: How traditional and social media treat top US companies as defined by the volume of coverage they generate, and what COVID-19 trends in China can teach us as we navigate our day-to-day.
The on-demand webinar covers:
Trends in COVID-19 media coverage including the most frequently discussed markets, topics and industries
Learnings from China and how Western communicators can start preparing for a re-entry into "normal" communication activities
Examples of Chinese companies who are communicating well during this crisis
Key Takeaways
For week three of our webinar series Best Practices for Brand Communications in Times of Uncertainty we changed gears and had the Cision Insights Team share the work they've done on COVID-19 media trends, including the most frequently discussed markets, topics, industries and companies, as well as exploring predictions for when PR and comms pros can start preparing for a re-entry into "normal" product and brand communications activities. 
Before we dive into the reports, we have some important framing from Mark Weiner, Cision's Chief Insights Officer: 
"We're tracking media trends; we're not commenting [on] or predicting anything about the rate of infection." 
Mark also asks that we think of these reports and their findings as directional, not statistically significant. With that said, let's highlight some key takeaways from this discussion: 
Plan for a pivot point: There will be a local "Goldilocks window" for brands when the time is right to re-enter the market; it may be coming sooner than you think. To find it, monitor both cases and media coverage relative to your industry.
While waiting for these windows, continue with a COVID-19 related strategy emphasizing community, workforce enablement, and more. The tech industry, for example, has been the second-largest in terms of media coverage because of the work some tech companies are doing to help in this unprecedented time. 
China is 7-8 weeks ahead of the rest of the world in this situation, so we can look to what brands are doing there for guidance on how to craft communications as we move toward our window of diminishing cases and related COVID-19 news coverage. 
Prepare content now for later phases of the pandemic; do not share any product news now. 
As a result of COVID-19, we are currently operating in a unique and difficult environment. Brands are repositioning their messaging and updating their strategies accordingly. Communicators have the expertise and tools to guide their company through this crisis. Now more than ever PR has an opportunity to prove its power and provide the C-Suite with strategic guidance.  
For week 4 of our series, Cision and our panel of industry experts discussed best practices communicators can take right now to not only communicate with customers, but employees, stakeholders and the media.
The on-demand webinar covers:
How to speak in the language of the C-suite in times of crisis
Best practices for managing brand communications in a volatile media environment
How to update your KPIs and earned media metrics when your media strategy has changed 
Steps you can take today to communicate thoughtfully and effectively to your audience 
Key Takeaways
For week four of our webinar series Best Practices for Brand Communications in Times of Uncertainty we pivoted back to our original format of inviting a panel of PR experts from across the industry to share their expertise with our audience, including answering all the questions they might have on their mind during this difficult time. 
This week we were joined by Jennifer Nelson, Vice President, Corporate Communications
 of AbbVie, Will Briganti, Senior Director, Corporate Communications for Nasdaq, and Lewis Goldberg, Managing Partner of KCSA Strategic Communications. 
Lewis kicked things off by echoing the foundation of COVID-19 communications our panelists touched on in week one: 
"Communicate, then over-communicate. Be empathetic." 
Now is the time for transparency and frequency in communications both internally and externally. The public will remember how brands conducted themselves through this crisis and hold them accountable for it. 
Jennifer followed this up by emphasizing the audience; another crucial area to always lead with empathy: 
"With any audience you're communicating to, you need to think about meeting them at their point of need." 
Balancing short-term communications with long-term can feel especially challenging in a time when we have no idea what is going to happen next and the best we can do is plan week-to-week. Will said his team is holding daily calls, which are intense but allow them to stay focused and coordinated with key media contacts. 
Find what works for your team and decide how much of this time you want to use for planning; more focus is shifting to the future and how a brand might plan it's "re-entry" into the market sometime in coming months. 
Other key takeaways: 
Stay on top of social listening to keep tabs on the conversations happening there and stay ahead of any conversational shifts that may occur there.
When it comes to launches in the current environment, you've got to take it on a case-by-case basis, considering the product, the industry and every other detail.
As the frequency of communication increases, think of ways to be creative with it, tapping platforms you've never tapped before to see what the response is like.
The traditional rubric of messaging still applies. You still must think about who you are communicating to and what a win looks like.
Temper your expectations for coverage significantly and understand that journalists have absolutely no tolerance for bad pitches right now. 
Most importantly: Keep in mind that no one has a definitive answer for what to do right now. We are all just adapting to the situation as it evolves, and that's why it's so important to lead with empathy and a sense of humanity in everything that we do as communication professionals. 
During the past several weeks, our webinar series hosted informative discussions with industry experts, highlighting best practices for adapting your communications plan in times of crisis. Although the most trying weeks of the COVID-19 pandemic are unfolding in many areas, it is important PR pros remain proactive and plan their comms strategy for when we start to see the light at the end of the tunnel. This is a sensitive time, and so it is especially important to emerge from this crisis with prepared messaging crisis that will resonate with your audience, while keeping a pulse on the overall atmosphere.  
Watch Cision and comms experts discuss post-crisis practices in relation to messaging, timing and brand reputation. The on-demand webinar covers:
Planning your brand's communications strategy post COVID-19
Effective ways to communicate as a crisis peaks and starts to dissipate
Timing and operations during the return to business-as-usual mode
Key Takeaways
In week five of our webinar series Best Practices for Brand Communications in Times of Uncertainty, we tackled the question that has been lurking in the back of many minds for the past few weeks: What do we do, as PR and communications professionals, when it's time to "go back to normal"? 
There is no easy answer, of course, but our panel of experts had some insightful thoughts around the topic of re-entry. This week's panel included Sara Leutzinger, Director, External Communications and Content Strategy for Boys and Girls Club of America, Leslie Kimball, Chief, Communications and Branding of the Distilled Spirits Council, and Brent Diggins, Partner of Allison+Partners. 
Brent kicked things off by breaking down the disruption lifecycle we're all experiencing as part of the pandemic:
This really highlights how planning needs to be based on the phase you're currently in and the position of your particular brand in your particular industry. Scenario-based planning will help your brand the most right now; prepare, prepare, prepare, going through different possible scenarios and how your brand should handle them both internally and externally. Let data and insights be your guide for both. 
Regular social listening is key, to keep a pulse on sentiment which can shift quickly. Use it to guide your messaging and be sensitive in your tone based on the latest updates. 
The number-one takeaway? Nobody knows what the "new normal" is going to be. 
Sara discussed the importance of community and thinking about your brand in those terms. Of the resources you've put together, what can you bring back to your community to help them as we move through the different phases of this pandemic? People are also looking for positivity and uplifting stories; look for those and amplify them both internally and externally as they surface. 
Don't be afraid to tap influencers to help share your messaging, particularly if you have a younger target audience.
Other key takeaways from the discussion include: 
Now is the time to over-communicate, both internally and externally; it keeps everyone informed, on the same page, and gives a clarity of purpose to your team 
The right tone for messaging right now is collaboration, maybe even with your competitors 
People are also looking for more humor and light in communications as this situation evolves— just be careful that you're being sensitive, first and foremost
Concentrate on reputation metrics during this period 
This is an opportunity to re-imagine events and get really creative with promotion; it's possible you could reach a whole new audience due to the circumstances 
A final thought? If everyone re-enters with the exact same sentiment, it could read as inauthentic. Be sure you frame things for your brand, your industry, your audience. 
Thank you again to everyone who joined us during this webinar series, whether you made it to one webinar, all five, watched our on-demande webinars, or read our guide and key takeways. 
We appreciate your time and attention, and hope you are all safe and well. 



Jennifer Donahoe
Public Relations & Social Media Account Director
Planit Advertising
Jennifer Donahoe is a Public Relations and Social Media Account Director at Planit Agency, a fully integrated advertising agency in Baltimore, Maryland. At Planit, Jennifer leads a team of PR and social media experts developing comprehensive strategies and campaigns with an industry focus in retail, food and beverage, financial institutions and non-profits. Jennifer also leads the crisis management team at Planit, helping companies prepare for and manage crises in order to maintain trust with key stakeholders. In this role, she has managed a variety of crises ranging from food safety, major accidents, protests and community resistance, employee misconduct, data breaches and much more. Prior to Planit, Jennifer directed marketing and media relations for legislative advocacy organizations in Washington, D.C. and served as a communications specialist for U.S. Senator Mel Martinez.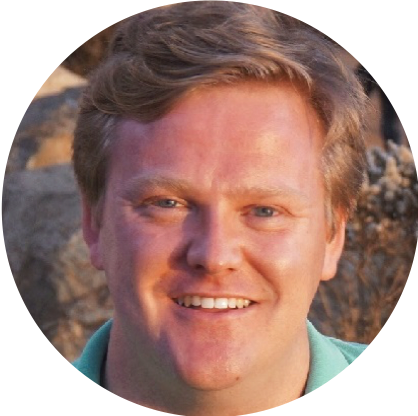 Jim Prosser
Managing Director of Corporate and Advisory Services
Edelman
Jim Prosser is Edelman's managing director for corporate affairs and advisory services, overseeing oversee corporate affairs for the U.S. western region and counseling C-level clients on corporate strategy, narrative and reputation. Before Edelman, Jim served as SoFi's head of communications and public policy, setting a strategy that helped the company grow into one of the largest and best known consumer financial technology firms and successfully navigate critical corporate and regulatory matters. Prior to SoFi, he ran corporate, revenue, and policy communications at Twitter, guiding the company's message through organizational change including the return of co-founder Jack Dorsey as CEO, complex global legal and policy issues, and the company's IPO. Jim also managed corporate communications at Google with a focus on finance, treasury, and intellectual property issues, including litigation totaling billions of dollars across multiple international jurisdictions. He holds a bachelors degree in government from the University of Virginia.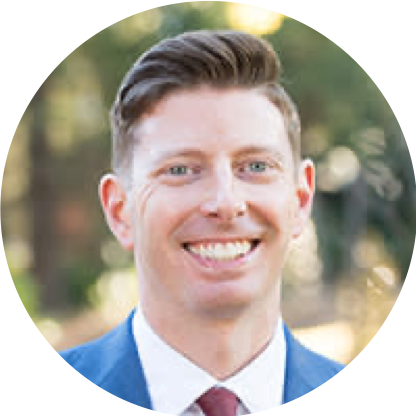 Scott Peacock
Director of Public Relations and International Tourism
Visit Raleigh
Scott is the Director of Public Relations and International Tourism for the Greater Raleigh Convention and Visitors Bureau (Visit Raleigh). He is responsible for the Bureau's public relations efforts including consumer and trade media relations as well as influencer marketing, crisis response, issues and reputation management, community awareness and internal communications. He also oversees international travel trade sales and marketing programs for the Bureau. Scott is also is the current chair of Destinations International's PR/Communications Task Force and was the former chair of the Public Relations Society of America's Travel & Tourism Section, a board he's served on for more than seven years and was also formerly a member of the U.S. Travel Association's Communications Advisory Committee. Prior to joining Visit Raleigh in 2016, Scott was the Public Relations Manager for Visit North Carolina, where he was in charge of leading the unit of the Economic Development Partnership of North Carolina's efforts to create awareness of North Carolina as a travel destination through targeted public relations strategies.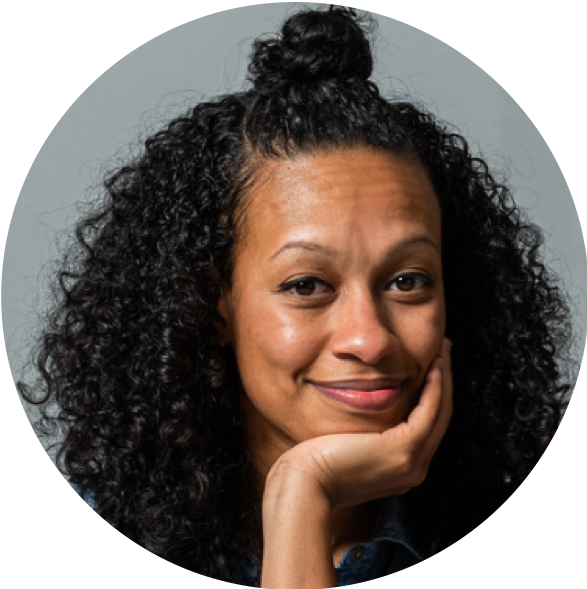 Aisha Fletcher
Director of Public Relations and Communications
Brinker International
Aisha leads public relations and communications for Brinker International, Inc. and its brands Chili's® Grill & Bar and Maggiano's Little Italy®. During her tenure with Brinker, Aisha has led the alignment of internal and external communications creating meaningful storytelling for Brinker. She also transformed the public relations function from reactive communications to proactive storytelling that builds brand love and showcases personality. Aisha's expertise includes internal communications, media relations, crisis/issues management, influencer relations and executive communications. Her secret sauce is her ability to build relationships coupled with a knack for understanding multiple viewpoints. This helps her think through the lens of her target audience and align stakeholders to reach a common goal regardless of the challenge.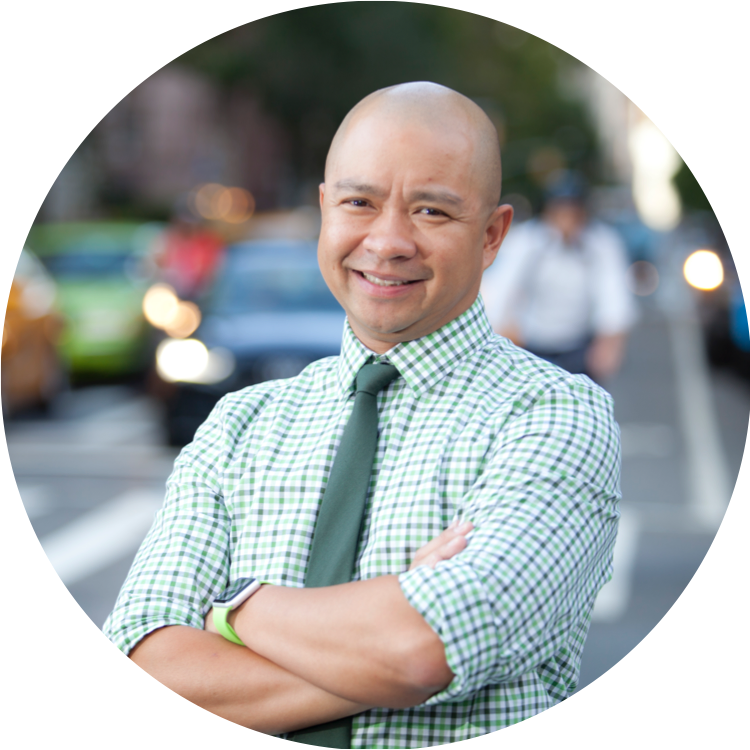 John McCartney
Managing Director
Wise PR
With more than 20+ years of experience of leading traditional PR and social media campaigns for technology, advertising, marketing, media, entertainment, health, financial, and cannabis brands, John McCartney is a results-driven marketing communications executive with a stellar reputation and work ethic as one of the best PR professionals in the industry and someone you want to work with. John spent the last eight years working at Wise PR, an integrated marketing agency, rising from Director of Media Relations in the New York office to West Coast Managing Director, between San Francisco and Los Angeles. While he was in San Francisco, John immersed himself in the PR community by teaching a PR 101 class at General Assembly, serving as a PR mentor for several Silicon Valley tech accelerators, and also served on the PRSA San Francisco Chapter Board of Directors, most recently as President for the 300-member trade association of public relations professionals. John also serves as an advisor with Women Who Code, the global nonprofit dedicated to inspiring women to succeed in tech careers.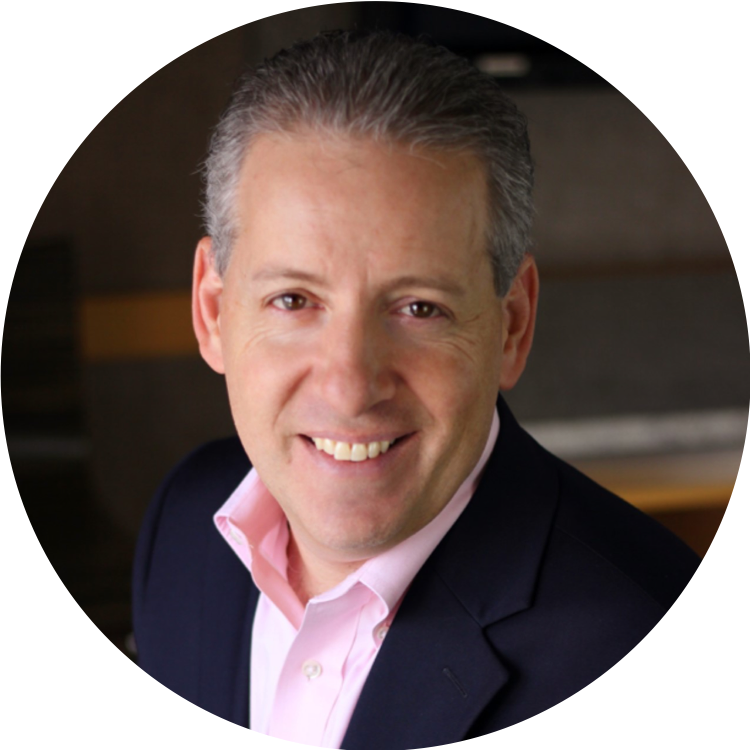 Bill Zucker
Partner, Managing Director
Ketchum
Bill Zucker, a veteran of television journalism, leads Ketchum's U.S food and agriculture industry team and is an expert in crisis communications. In his food sector role, Bill oversees the agency's work with major food and agriculture brands and serves as an issues advisor to some of the top food and retail companies in North America. Bill has prepared media and reputation strategies for a variety of clients in the food, ingredients and agriculture space. Bill is a specialist in crisis management, handling issues including product liability, public accidents, food recalls, and class action litigation. Bill has led responses to high profile food and consumer product recalls of flour and pet food and has worked with scientists to explain complicated issues to the public ranging from animal health to toxicology. Bill was named PR News Crisis Communicator of the Year in 2005. During his 15-year career as a journalist, Bill worked as a producer, reporter and newsroom executive at five television stations and one radio station including WBBM-TV in Chicago and WABC-TV in New York, where he earned a regional Emmy for producing the documentary "Return to Vietnam."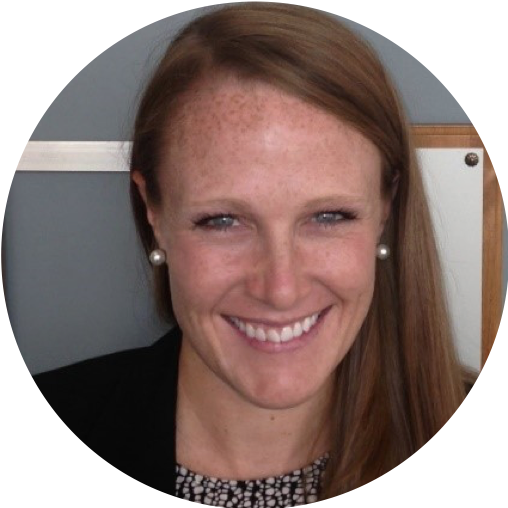 Chelsea Mirkin
Senior Vice President
As the head of the Cision Insights Americas division, Chelsea oversees a team of 200 research consultants in the delivery of research-based consulting to enhance corporate and brand reputation. The work she and her team deliver fuels the world's most admired organizations with the interpretive analysis, actionable insights and strategic guidance they need to set objectives, develop strategies and tactics, and stay on track over time, versus competitors and in light of best practice.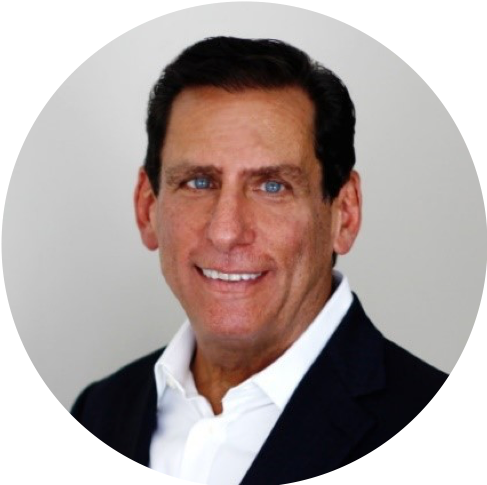 Mark Weiner
Chief Insights Officer
Mark Weiner is the Chief Insights Officer for Cision, a member of the Arthur Page Society, an advisor for The University of Florida Public Relations Advisory Council, and a trustee for the Institute for Public Relations for which he also chairs the Commission on Measurement and Evaluation. Mark is the 2018 recipient of the Institute for Public Relations Jack Felton Medal for Lifetime Achievement.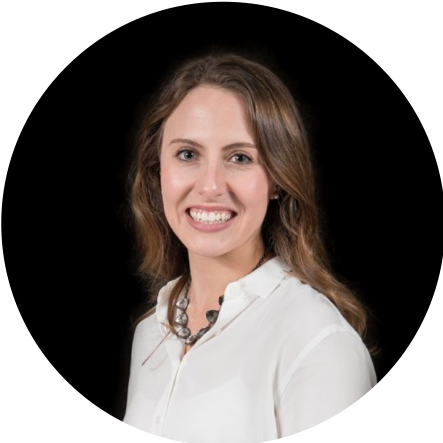 Karinne Smolenyak
Director
Karinne is Director of Cision Insights leading a team of sector-oriented research executives providing strategic communications guidance for Fortune 500 companies and nonprofit organizations.  Previously she held analyst positions at Kantar and Beyond. Karinne graduated from the University of Michigan and currently resides in Salem, Massachusetts.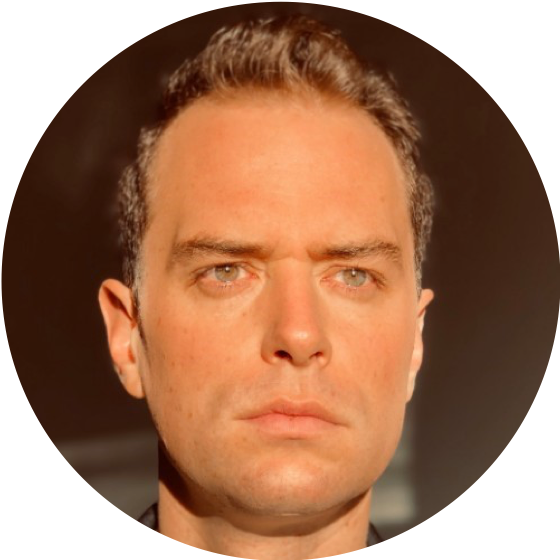 Bernd Hitzemannr
Vice President
Bernd Hitzemann is the Vice President at Cision Insights, where he steers the global insights strategy for the automotive sector.  Bernd is involved with the World Car Award of the Year and various global Auto Shows. A German native, Bernd graduated from the University of Mainz and lives in New York.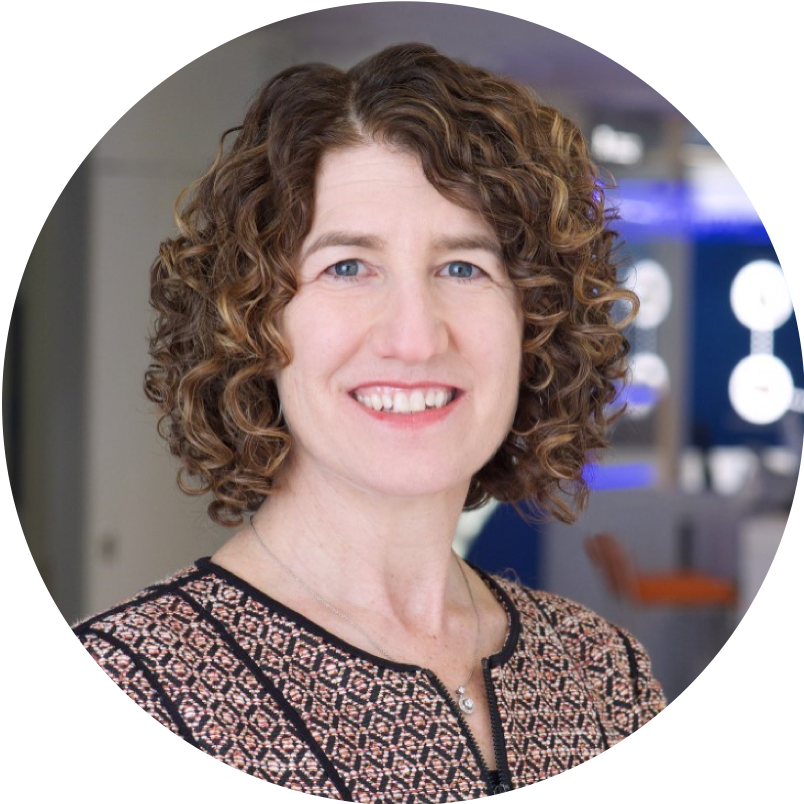 Jennifer Nelson
Vice President, Corporate Communications
AbbVie
Jennifer Nelson serves as vice president, Corporate Communications for AbbVie, a global, research-driven biopharmaceutical company committed to developing innovative advanced therapies for some of the world's most complex and critical conditions. In this role, she is responsible for corporate internal and external communications, media and public relations strategies, and the planning and successful execution of programs and initiatives that support, promote and protect AbbVie's strategic business objectives and reputation. Previously, Jennifer was vice president, corporate communication for McKesson, a global leader in healthcare supply chain management solutions, retail pharmacy, healthcare technology, community oncology and specialty care. In that role, she led the executive, internal and external communications teams, managing numerous reputational issues and helping drive higher employee engagement with communications grounded by the company's business strategy, mission and culture. Prior to joining McKesson, Jennifer ran her own communications consulting firm, providing strategic public relations counsel and writing services to a variety of public and private sector clients.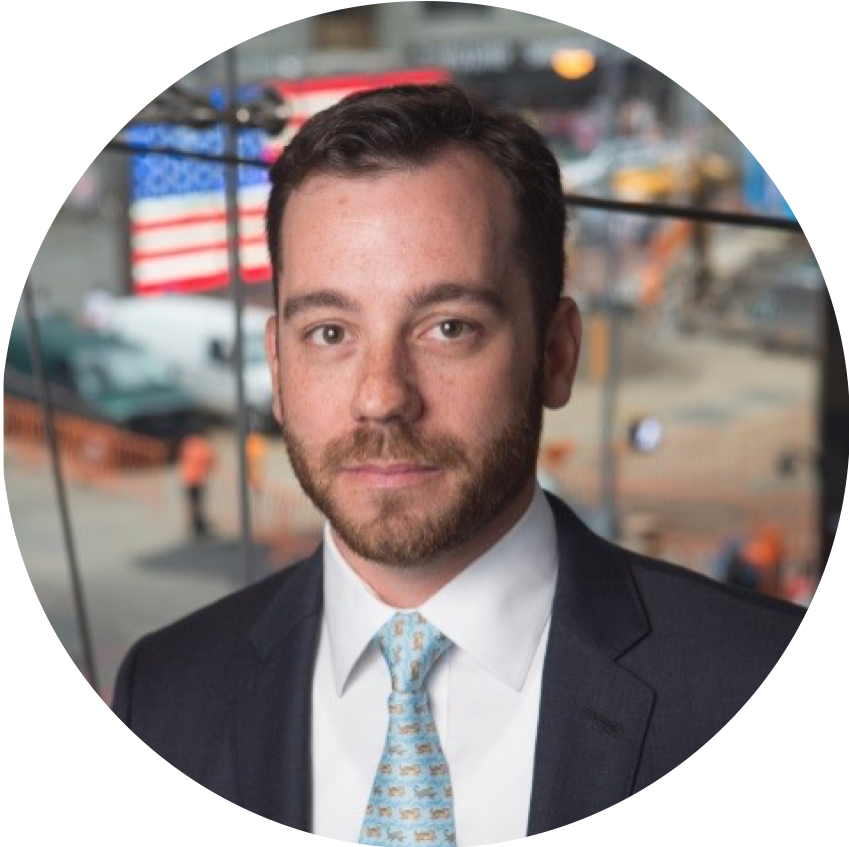 Will Briganti
Senior Director, Corporate Communications
Nasdaq
Will Briganti is Senior Director, Corporate Communications at Nasdaq. Will leads external communications efforts for Nasdaq's Corporate Services business, which includes Nasdaq Private Market, Nasdaq Governance Solutions, and the IR Intelligence division. Will is a member of the company's crisis communications team and supports senior management on investor relations, M&A, corporate governance, and sustainability-related matters. Prior to joining Nasdaq in 2013, Will was a Vice President at Finsbury, a communications firm. He was responsible for strategic communications advice to international clients on their interaction with the media, governments, and key stakeholders. He advised clients on a variety of topics, including several cross-border M&A transactions, corporate restructurings, corporate crises, and IPOs. Will began his career in public relations at Edelman. He is a proud graduate of Denison University.



Lewis Goldberg
Managing Partner
KCSA
Lewis is a Managing Partner at KCSA and oversees the firm's public relations practice. For more than 20 years, Lewis has worked to implement eminence, thought leadership, and public affairs programs designed to build business and garner fairer valuations. Lewis developed a campaign mentality working in national, state and local politics for U.S. President Bill Clinton, U.S. Senator Robert Torricelli and then-First Lady Hillary Rodham Clinton. He designs programs with a specific business objective in mind, a targeted timeframe, attention to maximizing limited resources and a measurable ROI. In 2015 Lewis helped found KCSA's cannabis practice and has become recognized as one of the most effective strategic thinkers in this growing field. He is the co-host of KCSA's weekly podcast, The Green Rush, and speaks regularly at conferences on the use of strategic communications to achieve specific business objectives. He holds a bachelor's degree in political science from Rutgers University. Lewis is a fan of Rutgers, the Mets and Jets and tends to root for sports teams that have a long and storied history of losing. Lewis can be followed on twitter @LewisDG.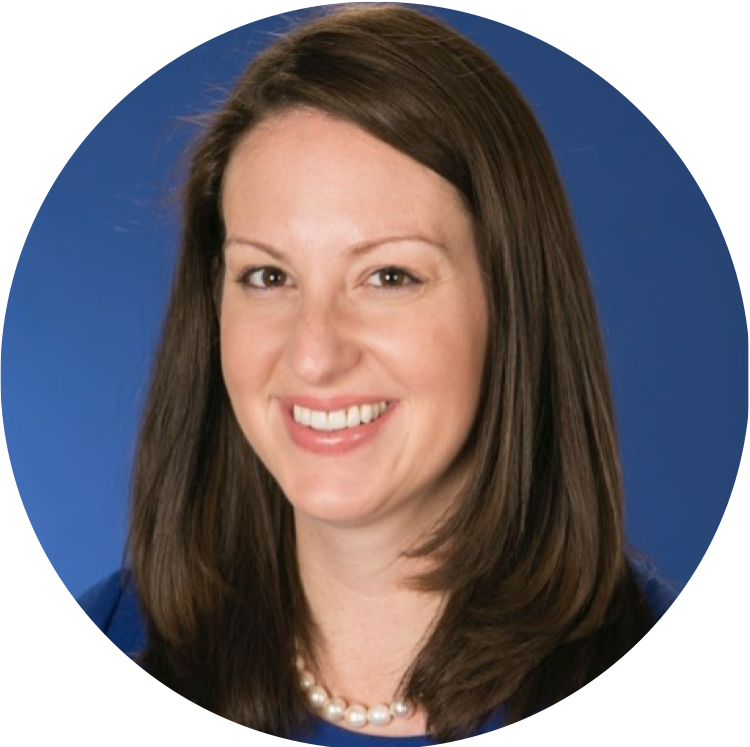 Sara Leutzinger
Director, External Communications
& Content Strategy
Boys & Girls Club of America
Sara Leutzingeris the National Director of External Communications and Content Strategy, for Boys & Girls Clubs of America, where she oversees external communications activities for one of the largest youth development non-profit organizations in the country, with 4,700 service locations. Sara has worked with Boys & Girls Clubs of America since 2013, with a focus on creating innovative public relations campaigns, developing the organization's reputation management strategies and building an integrated content marketing approach. Before joining the organization, she was a senior account executive at MSL Group, focused on the agency's corporate practice. She holds a Bachelor of Arts Degree in Communication from Florida State University. Sara lives in Decatur, Georgia with her husband Mark, daughter Lindley and son Walter.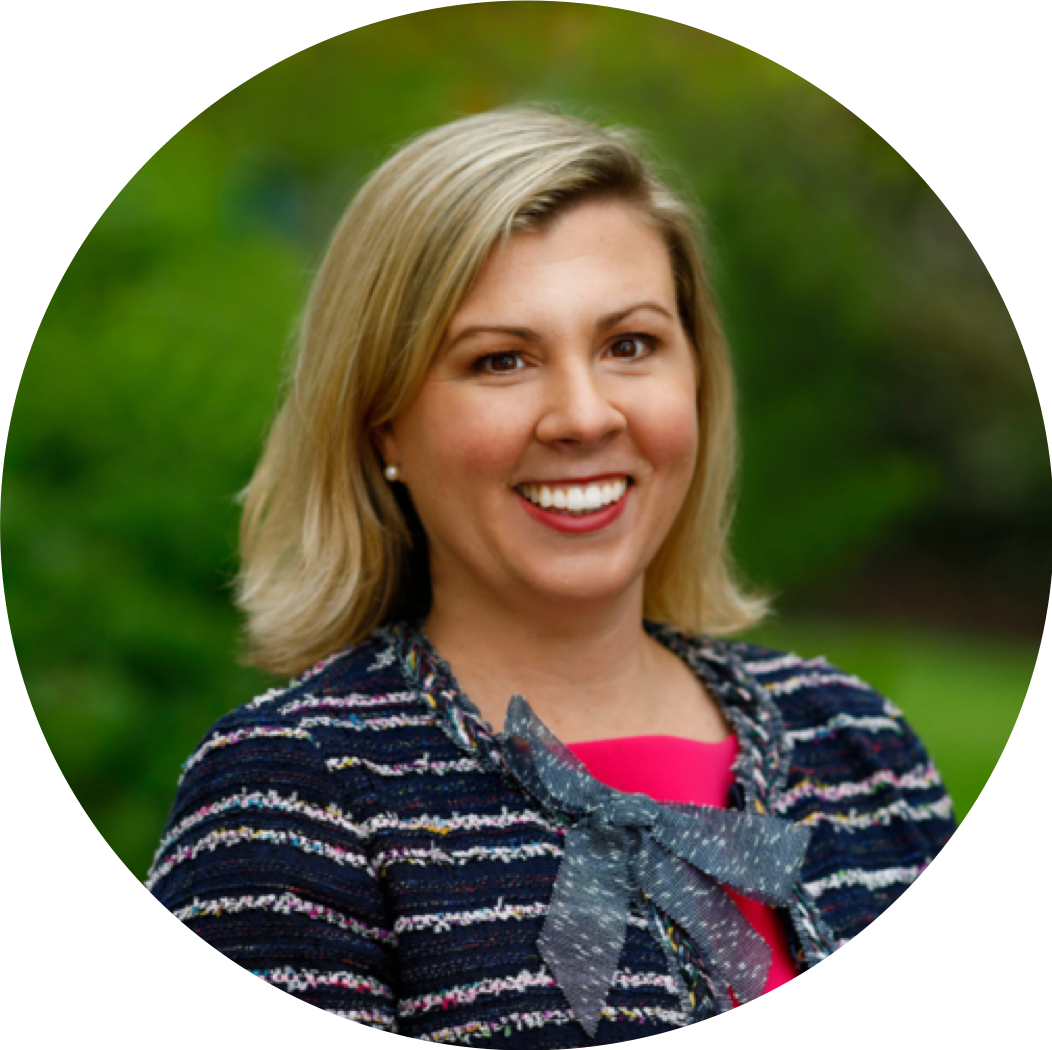 Leslie Kimball
Chief, Communications & Branding
Distilled Spirits Council
A strategic communications expert with over 20 years experience, Leslie Kimball leads the communications and branding teams for both DISCUS and Responsibility.org, overseeing a broad portfolio that includes the organizations' brand strategy, reputation management, executive communications, strategic messaging, public affairs, publications, marketing strategy, creative content and digital presence. Before assuming her role as Chief, Leslie led Responsibility.org's educational programs and communications initiatives, including traditional and social media strategy and implementation, advertising, and strategic partnership engagement. Leslie and her husband live in Washington, DC, with their daughter and son.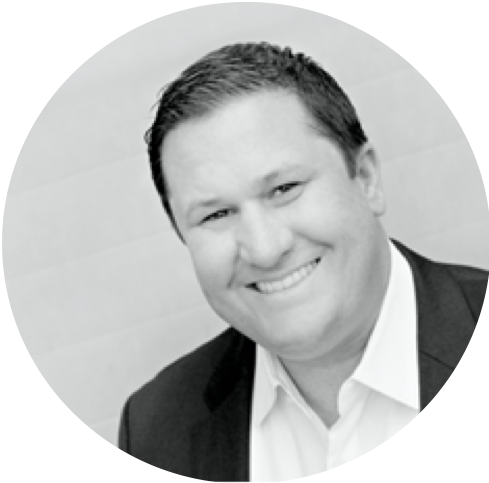 Brent Diggins
Partner
Allison+Partners
A partner at Allison+Partners, Brent Diggins developed and oversees the agency's global measurement and analytics capabilities, and has helped to develop data and measurement solutions that inspire strategy for a wide variety of clients including Amazon, Google, Samsung and Toyota. Brent and his team operate across multiple marketing channels creating measurement programs that are customized to the goals of each campaign and client. Brent is based out of the Phoenix office and is a graduate of Indiana University. Allison+Partners was recently named to Provoke's Agency of the Decade list this year.   
Sarah A. Parker is the Content Marketing Manager for Cision, planning, producing and curating content across channels. She previously managed content and social media for several different brands, in addition to working as a freelance writer. Find her on Twitter @SparkerWorks where she is happy to talk all things social media strategy, the dynamic world of PR, and mastiffs.