For any organization operating in the digital realm it's no longer a question of if a cyberattack will happen, but when. In such a privacy-conscious climate, the damage caused by a data breach can be critical.
Uber has experienced multiple data hacks in recent times, with coverage in mainstream media outlets referring to it as a repeated breach. In order to minimize any long-term reputational damage, brands like Uber must move quickly to formulate an effective crisis response. In this case study, Cision Insights was used to identify Uber's target audience and how it interacts with the media. From this analysis it's possible to see how to help mitigate the fallout from any data breaches.
Watch our video  and learn how:
High impact stories on the Uber hack were seen by a significant number of app users
Media monitoring can play a key role in shaping a response and avoiding reputational damage
Uber's proactive approach led to outlets highlighting transparency around the breach
The View from Cision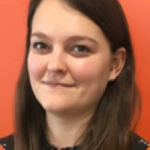 "Responding quickly and proactively in a crisis is key to minimizing negative coverage.
Uber's statement was message-rich and had good pick up in the media, meaning it came off better than the likes of T-Mobile. 
"A key learning is to not be afraid to respond again when another brand's crisis means yours is being referenced once more. 
"Getting a fresh message-rich statement out identifying new processes and plans takes slightly negative content to balanced or even slightly positive.."

Megan Barron, Insights Director – Retail & FMCG
Cision
Ready to Do More With Your Data?
When you get expert insight on all the data and every conversation, you can drive what people are saying. It's PR expertise at its highest level.