The bestsellers and hidden gems have been all over its shelves from the start, but anyone who has visited an Indigo location in more recent years would be pleasantly surprised with the company's expanded selection of product.
While browsing for books, for example, you might also find yourself perusing accessories for your home, discovering dinner ideas from a "Joy of The Table" section with cooking essentials, stopping by the Wellness Shop and more.
These elements all reflect the fact that the ongoing story of Indigo Books & Music's success in retail has only begun -- and the company is using Cision Communications Cloud to help tell it, one chapter at a time. 
The Challenge
Like any major retailer, Indigo Books & Music has to balance both day-to-day PR activities with specific campaigns or programs such as the holiday season, or important events like the opening of a new location. The company is a much-loved brand in Canada, and Indigo also recently expanded into the U.S. with a store based at The Mall at Short Hills in New Jersey.
Indigo has also expanded significantly in terms of the categories of products it carries, from books to wellness products, beautiful gifts, STEM items and educational toys. That means the company is vying for media attention alongside department stores and other retailers in the lifestyle category, explains Melissa Perri, Public Relations Specialist at Indigo.
"Part of the magic of Indigo is the depth of books, toys and gifts we offer our customers, and from a media relations perspective, it means a lot of incredible, earned coverage that we are managing internally."
The Solution
Indigo's PR team uses Cision Comms Cloud every day, according to Perri, taking advantage of features that include monitoring coverage, a vast database of journalists and other contacts, editorial calendars, the ability to categorize searches and more. The company also uses Cision's Canada Newswire service for distribution of press releases, images and multimedia assets. 
The Results
According to Madison Downey, Indigo's Public Relations Coordinator, Cision Comms Cloud allows the company to see which outlets it is being featured in. In addition, there are a range of other benefits that include:
Data to Evaluate Performance and Set Goals: "One of the best features for us is the Tag feature," Downey says, adding the results captured via Tags are built into reports with charts that show things such as changes in the volume of impressions year over year, which tags were used the most and so on. "Being able to group coverage by category and then search our news for those specific tags at any point is extremely helpful. Indigo has a number of different product categories so this helps us separate them and measure them both individually and as a whole."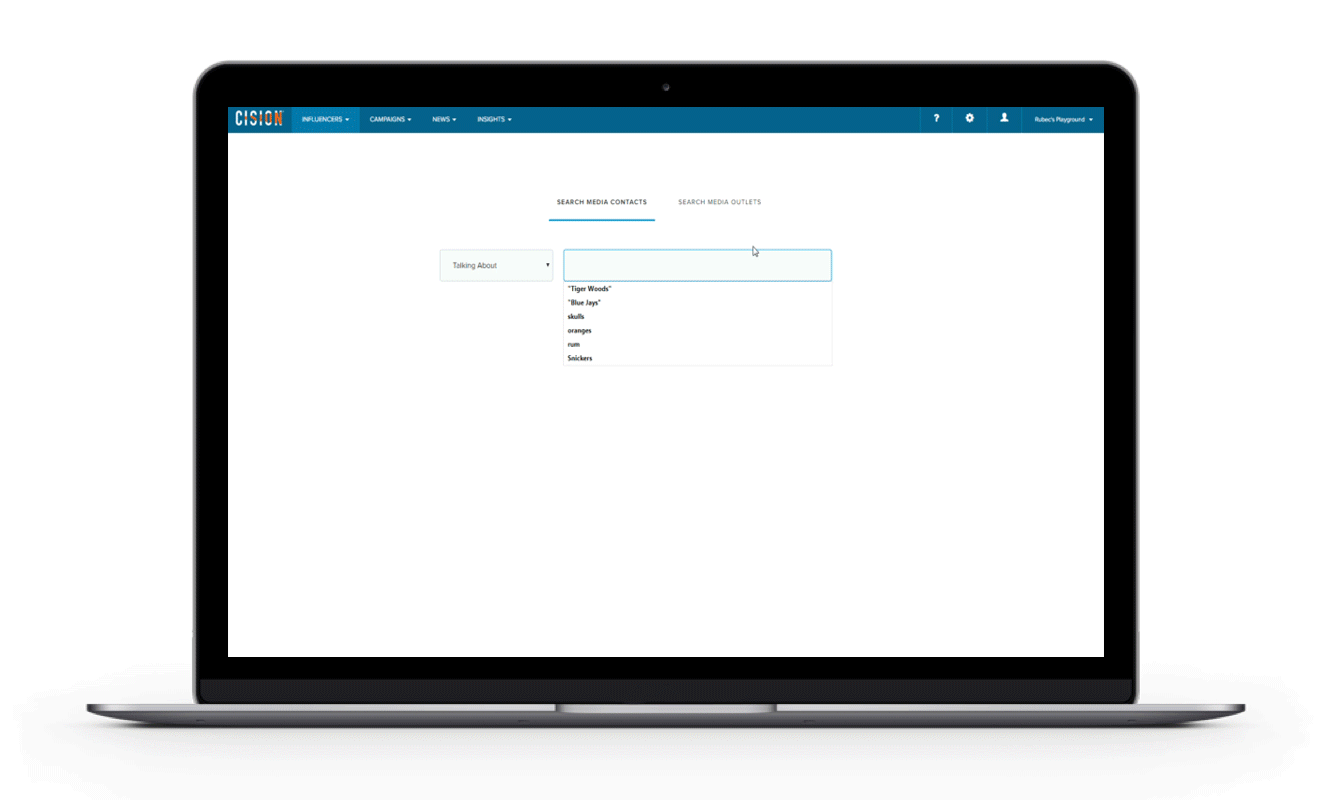 Media Interest in The Moments That Matter: Besides its store launch in Short Hills, Indigo recently opened a brand new location in the heart of Vancouver on Robson St. Cision Comms Cloud offered an organized platform for media mentions of the announcement. "It is important for us to capture coverage for all of our announcements," Perri says, adding that coverage is managed throughout the year. "While we are constantly working with media throughout the year, the Holidays are a great example where our products are featured in a lot of outlets.  We measure not only if we are featured, but how many of our products are and from which categories. This helps us evaluate what media, and consumers, are interested in."
Detailed Access to PR Coverage: As "paywalls" become more common, Cision Comms Cloud offers the team the ability to read through Indigo coverage in full, Downey says. Deep search capabilities are enhanced with a dashboard that effectively aggregates everything important into one place, she adds.
 "If we were only able to use search I don't think we'd be as effective in tracking. Cision Comms Cloud does a really good job of showing what is actually Indigo coverage that pertains to our company, as well as allowing us to view the entire piece."
An Easy Way to Search, Organize and Plan: In addition to its ease of use, Downey says Cision helps organize relevant pitches for distribution.
"It just gives you the ability to find everything you need," she says. "Having a relatively straightforward platform for the work we do is a huge bonus."