---
Subscribe Now to get the Media Moves Newsletter.


Krystine Therriault has joined, on August 8, the Seaway News team as a Reporter. Krystine was born in Cornwall and is thrilled to put the people, news, and businesses at the forefront of her coverage. She has over 8 years of Freelance writing and marketing experience. He most recent roles were Writer & Community Manager for CrowdCrux and Media Communications Specialist for Spartan Spark Inc.
Le Journal de Lévis was glad to welcome Marie-Ève Groleau to its team as a Journalist. She previously was a Journalist with Carrefour de Québec and at Beauce Média before joining the Lévis based newspaper. Marie-Ève will mostly cover cultural news, meet local artists and organizations to help readers discover what is happening in their city. 
Andrew Hughes has joined The Squamish Chief as a Reporter on September 6. He recently graduated from the University of British Columbia with a Master of Journalism for which he interned for The Squamish Chief. Between May and September of 2022, Andrew worked as an Associate Producer for CBC in Vancouver.
Last month, The Canadian Press has added David Fraser to its Parliamentary Hill team as a Reporter. He previously was a Reporter with CBC, from February 2022 until August 2022, and an Ottawa Correspondent with Glacier FarmMedia, from October 2019 until December 2021. David will mostly cover justice news and The Public Order Emergency Commission that was recently delayed to October 13. 
Rosa Saba has joined The Canadian Press in September as a Business Reporter. Rosa previously has been working with the Toronto Star where she did investigative reporting, data journalism, daily breaking news, and feature writing also as a Business Reporter. Her other work experience includes Star Metro Calgary as a Reporter, from February 2019 until December 2019, Ottawa Business Journal as a Researcher & Reporter, from May 2018 until January 2019, and she also did some freelance writing between 2015 and 2020.
On August 22nd, Global National has added Caroline Gdyczynski to its team as a Producer. Caroline spent the last 6 years in and a half in Istanbul, Turkey working for TRT World. She started as a Deputy Program Editor in 2015 and became Program Director & Executive Producer in 2016 until April 2022. Before moving to Turkey, Caroline was a Producer with CBC, where she launched the award-winning program Our Toronto.
Mike Yawney has made a return to television as he joins Global Toronto and The Morning Show as a Producer & On-air Contributor.  Mike has spent the last couple of years working with MGM, HBO, Prime Video & Amazon Studios as an Assistant Director and in Casting. His last role in media was National tech expert for Citytv's Breakfast Television and CityNews for 17 years. 
Julie Nolin is now a Reporter & Content Producer with Global in British Columbia. She previously spent a little over 9 years as a Multi-skilled Journalist with CTV News in British Columbia with a brief stint as a Producer & Anchor with CTV News in Edmonton. Julie also teaches journalism, media, television, and a lot more at the British Columbia Institute of Technology.
As off August 8, Tarnjit Parmar is now a Journalist with CBC Vancouver. She previously spent over 4 years with CityNews 1130 where she held the position of Reporter & Anchor, from June 2018 until July 2022, and was the Lead Producer or CityNews Everywhere, from October 2021 until July 2022.
Entertainment Tonight Canada viewers can now further enjoy Sangita Patel's coverage, after being named host of the popular entertainment news program, alongside Cheryl Hickey. Now in its 18th season airing on Global Television Network, Sangita has been with ET Canada for the past 10 years as an entertainment reporter, and also received a Canadian Screen Award nomination for her hosting duties on HGTV Canada's home renovation series Home to Win.
Olivia Bowden was thrilled to join CTV News as a National News Writer and Producer. She previously spent over a year with the Toronto Star as a Staff Reporter. Olivia's experience also includes reporting for CBC, Global, Yahoo!, FLARE Magazine and The Canadian Press (internship) to name a few.
Virginie Ann has joined in mid-September CBC North in Whitehorse, Yukon as a Reporter. Virginie was a Reporter with The Canadian Press from April 2021 until August 2022. She also worked for The Eastern Door, Radio-Canada, CJAD 800 AM (Internship) and CFRG 93.1 FM. She also contributes as a Research Assistant (Photographer & Videojournalist) to Concordia's multimedia documentary project following Indigenous leadership in renewable energy with groundbreaking projects in Northern Ontario, Inukjuak, QC, and Bella Bella, BC.
CityNews Vancouver 1130 (CKWX-AM) has added Cole Schisler to its On-air team as an Anchor. Cole has spent the last three years with Black Press Media, notably as a Provincial Reporter for Black Press and as the Editor or the Ladysmith Chronicle.
After over 5 years of freelancing work, Kyle Fulton joined The Globe and Mail on August 31st as a Podcast Producer. Kyle already produced four podcasts for the Globe during his freelance years: Stress Test, Restoring Confidence and AI Meets World. He also produced podcasts and videos for several organizations including the Toronto International Film Festival (Long Take & Well, Nobody's Perfect), Macleans Magazine (The Power of One), Cineplex (Hello Movies), RBC (Disruptors), and Boosie Fade (Catch Up).
The London Free Press Podcast found its new host last August in Rachel Gilbert. Rachel was previously heard on Pure Country 93 London where she co-hosted the morning show The Dave & Rachel Show for eleven years. She also co-hosts another podcast Due to Underwhelming Demand and has her own voiceover business, Voiced By Rachel.
Events: Do you have an upcoming media industry event you want to share? Email us.
Jobs: You can share a range of vacancies with us, whether it's a permanent, contract or freelance position here.
The Cision research team makes thousands of media updates to our influencer database each day! If you have a media move, send it to camediamoves@cision.com. Also, follow us on Twitter at twitter.com/CAMedia_Moves.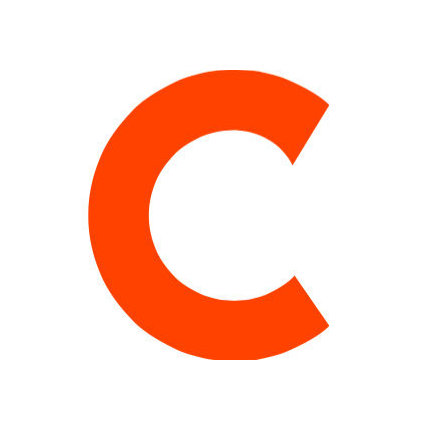 Cision's research staff makes over 20,000 media updates to Cision's Media Database each day! For more updates and other thought leadership in the industry, follow @Media_Moves.