---
Subscribe Now to get the Media Moves Newsletter.

---
Newspapers
The Globe and Mail
Ann Hui has moved to a new beat with The Globe and Mail and is now the Demographic Reporter. Ann has been with the Globe since 2010 when she started as an Intern. She held multiple roles with the newspaper: Digital Editor (2010 – 2013), Toronto City Hall Reporter (2013 – 2013) and National Food Reporter (2015 – 2023). She is also the author of the bestseller Chop Suey Nation: The Legion Cafe and Other Stories from Canada's Chinese Restaurants, which won the 2020 Edna Staebler Award for Creative Non-Fiction.
Toronto Star
The Toronto Star was more than happy to welcome Sheila Wang to its team as an Investigative Reporter. She previously covered municipal politics and general news in Richmond Hill and King Township for YorkRegion.com of Metroland Group.
Kevin Jiang is now a Reporter with the Toronto Star's Express Desk which handles quick-turnaround trending and breaking stories. Kevin has been a Digital Producer for the newspaper since April of 2021 and joined the Star in September 2020 as a News Reporter. Before joining the Toronto Star, he worked as a breaking and trending news writer for Narcity. Kevin also has a background in life sciences and a Bachelor of Science in biochemistry.
Magazine
Les Affaires
Matthieu Hains has joined Les Affaires as a Digital Desk Journalist. Matthieu will be in charge of selecting news stories, editing articles, distributing them on social networks and newsletters, as well as writing articles for the Les Affaires' website.
News Service
The Canadian Press
In February, Sammy Hudes has joined The Canadian Press as a Business Reporter. He previously was the Editor in Chief of Politics Today from April 2021 until February of this year. Sammy's past work experiences also include Reporter with the Toronto Star, Calgary Sun and the Calgary Herald. He was also nominated for a National Newspaper Awards in the Long Feature category while working with the Calgary Herald.
Broadcast
CTV News Ottawa
Colton Praill is now a Reporter & Anchor with CTV News Ottawa. Colton was already a Multi-Skilled Journalist from February 2021 until February 2023 with CTV News Ottawa. Prior to that, he was a Weather Specialist (2018-2019) and was a News Anchor (2019-2020) for the morning news program of Global News Regina.
Power & Politics (CBC)
CBC News Network's daily political TV show Power & Politics has a new Host in David Cochrane. He joins the flagship program after spending over six years and a half as a Senior Parliamentary Reporter for the public broadcaster. David joined CBC in 1998 as a Reporter in St John's, NL, and spent almost two decades covering politics in Newfoundland and Labrador before he joined CBC's Parliamentary Bureau in Ottawa in 2016.
The National (CBC)
Griffin Jaeger is the first-ever Social Media Reporter of CBC's News Network show The National. Griffin was previously with CBC's Entertainment and Education units as an Associate Producer and CBC Toronto as a Web Writer. He graduated in April 2022 of Western University's Master of Media in Journalism & Communication and started in May 2022 with CBC as a Joan Donaldson Scholar.
Podcast
The Decibel (The Globe and Mail)
Adrian Cheung is now a Senior Producer for The Decibel Podcast, a Podcast of The Globe and Mail. The Decibel is a daily news show exploring stories from around the world, conversation with reporters and experts but also with the people at the center of news in Canada. Adrian previously was the Showrunner & Senior Producer of CBC's Podcast Nothing Is Foreign and host and producer of Toronto Star's news podcast This Matters.
Sign up for our Media Moves newsletter!
Events: Do you have an upcoming media industry event you want to share? Email us.
Jobs: You can share a range of vacancies with us, whether it's a permanent, contract or freelance position here.
The Cision research team makes thousands of media updates to our influencer database each day! If you have a media move, send it to camediamoves@cision.com. Also, follow us on Twitter at twitter.com/CAMedia_Moves.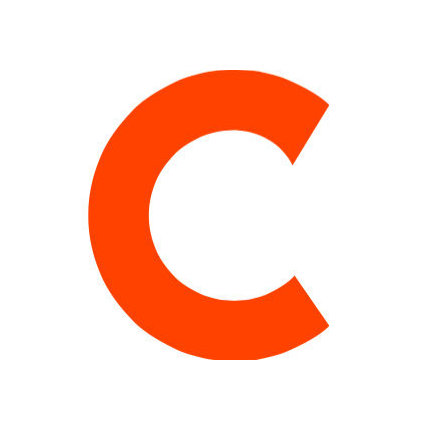 Cision's research staff makes over 20,000 media updates to Cision's Media Database each day! For more updates and other thought leadership in the industry, follow @Media_Moves.