Subscribe Now to get the Media Moves Newsletter.
The Globe and Mail

Ethan Lou has joined The Globe and Mail's Report on Business as a Comment Editor. He previously was a Journalist with Reuters in Alberta where he covered the energy sector and related policy matters. Over the course of his career, his worked appeared in the Financial Post, The Globe and Mail, The Guardian, the Toronto Star, the Walrus and the Washington Post. Ethan also wrote two books Field Notes From a Pandemic published in 2020 and Once a Bitcoin Miner published in 2021.
Le Journal de Montréal
Le Journal de Montréal has added a talented new Journalist and a longtime reader of the newspaper with the addition of Audrey Robitaille. Audrey is a journalism graduate from UQAM and was the Sports Desk Editor of the student magazine L'Apostrophe. She has been a Freelancer for Le Journal de Montréal since November 2021 and a Journalist for Agence QMI since February 2022.
Designlines & Azure

In late October, Joseph Cicerone assumed the role of Web Editor at Designlines, published by Azure Media. Previously, Joseph was the Assistant Editor at House & Home, and worked as a writer in both editorial and branded content at SJC Media, contributing to publications such as Toronto Life and Canadian Business magazine. 
Global News
Amanda Connolly has taken the new role of Managing Editor of Breaking News & Politics with Global News. She joined Global in 2017 as an Online National Reporter before becoming a Senior Online National Reporter in January 2022, and was already covering federal politics with a focus on breaking news, defence and access to information journalism. Amanda also worked for iPolitics as a National Security Reporter and for CBC as Reporter in Calgary.
CTV News Atlantic
CTV News Atlantic has welcomed Alana Pickrell as a Video Journalist to its Moncton team. Alana comes from CTV News Northern Ontario where she spent over two years as a Video Journalist & Anchor. She also worked as a reporter in Thunder Bay for TBT News from September 2018 until February 2020. Alana has won John Pettigrew Prizes, the Loyalist College Broadcast Advisory Award and the Belleville Intelligencer Award.
CityNews Vancouver 1130
Greg Bowman has returned to CityNews Vancouver 1130 but now as a Digital Producer. He previously was, from June 2021 until August 2022, a Reporter & Anchor with the station. Greg also worked for 106.3 Moose FM as a Reporter & News Anchor, 519 Sports Online as a Videographer and 106.9 The X as a Reporter and Newscaster.
CBC Radio One Edmonton
CBC Radio One Edmonton and Radio Active have found a new Host in Jessica Ng. Jessica was previously a Newsreader/anchor on Ontario Morning and Fresh Air and has also done fill-in hosting and producing on The World This Hour and CBC Music Weekend Mornings. She started at the CBC as a Reporter in the Toronto newsroom. Before joining CBC, she co-anchored and hosted CTV Morning Live in Saskatoon and was a Reporter also for CTV in Fredericton. 
CTV Vancouver
Mona Mahmoud has moved from CTV Vancouver Island to CTV Vancouver and will now handle Community Host & Producer duties with CTV Morning Live. A proud Egyptian-Canadian, Mona actually started her journalism career with CTV Vancouver Island in 2018 as a Promotion Coordinator & Reporter. An alumni from the Carleton School of Journalism, Mona is mostly covering local causes, events and businesses around B.C.
Abigail Turner is the newcomer with CTV Vancouver in October as a Journalist. Abigail comes from Global News in Winnipeg where she started in August 2018. She began as a Reporter on the Morning Show but quickly became a full-time Video Journalist on Global's 6 pm News Show in Winnipeg.
CityNews Calgary
CityNews Calgary has welcomed a new reporter when Logan Stein joined the team in October. Logan was previously a Multimedia Journalist with 980 CJME, from October 2020 until September 2022, and he held the same role with 650 CKOM, from May 2020 until October 2020. He graduated from SAIT in Calgary, back in April 2020.
Global News Edmonton 630
Stephanie Swensrude is now handling Content Coordinator & Reporter duties with Global News Edmonton 630 (CHED-AM). Stephanie previously was a Multimedia Journalist with CFJC Today in Kamloops from January 2022 until September 2022.
Sign up for our Media Moves newsletter!
Events: Do you have an upcoming media industry event you want to share? Email us.
Jobs: You can share a range of vacancies with us, whether it's a permanent, contract or freelance position here.
The Cision research team makes thousands of media updates to our influencer database each day! If you have a media move, send it to camediamoves@cision.com. Also, follow us on Twitter at twitter.com/CAMedia_Moves.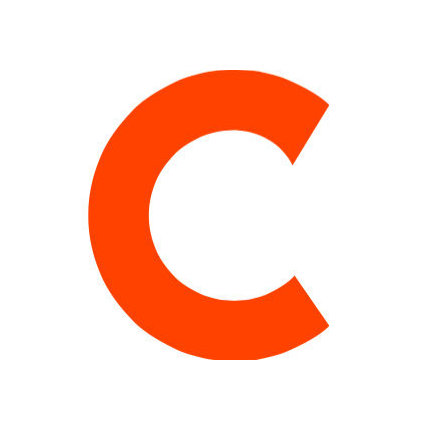 Cision's research staff makes over 20,000 media updates to Cision's Media Database each day! For more updates and other thought leadership in the industry, follow @Media_Moves.