This is an updated version of a post originally published on Beyond Bylines.
As we begin a new year, many of us are making resolutions to make our lives a little better in 2022. Many resolutions revolve around the addition of something (more exercise, more self care, more travel), but the removal of something from our routines can be just as impactful.
It's easy to get comfortable when putting together pitches or press releases, but doing so makes it easy to overlook several bad writing habits.
Here are a few practices that can prevent PR and comms pros from communicating their messages effectively, along with advice for turning it around.
1. Disorganization
Getting organized is one of the most popular New Year's resolutions – and for good reason: Chaos regularly leads to more chaos. If you're feeling overwhelmed or burned out, getting organized can have benefits for your day-to-day workflow and overall mental health.
How to fix it:
2. Too much jargon
Clear and concise writing is key for PR pros for two very big reasons. First, journalists are inundated with press releases (some get up to 100 or more a week, according to the 2021 State of the Media Report ). The easier your writing is to read (and the faster you can get to your point), the more likely journalists are to pay attention to it. Second – and perhaps even more importantly – if your writing sounds like a marketing brochure, not only are journalists likely to ignore it, 1 in 2 are likely to block your emails entirely.    
Using more natural language can also have SEO benefits; users are more likely to use natural language in their search terms – so write for them and boost the chances that your content will come up in search results.
How to fix it:
3. Too much passive voice
Passive voice is when a subject is a recipient of a verb's action. For example, editors despise passive voice is active and passive voice is despised by editors is passive. Journalists and editors tend to prefer active voice because it's clearer and more direct.
You might be tempted to use passive voice because it sounds fancy, but like using too much jargon, using too much passive voice can turn away journalists who might have considered covering your story. I'm not recommending you cut out 100% of the passive voice in your writing — sometimes it just works — but you should learn how to identify it and use it sparingly.
How to fix it:
4. Not thinking about SEO
Your writing might be great, but if you're skipping over SEO basics, you're missing an opportunity to get even more eyes on your brand story. If search engines don't have a clear idea of what your story is about, the reason you're telling it and who your target audience is, chances are low that your news will surface in search results.
How to fix it:
5. The quick edit
We're all pressed for time, short-staffed, or both. And maybe you've reread your news release so many times that you're confident you've caught all the mistakes. But taking enough time to thoroughly proof your pitch or press release is critical. Typos of any kind can damage your credibility in the eyes of stakeholders.
How to fix it:
6. Not reading enough
You need to see what else is out there to inspire and improve your press release writing. Make it a mission to find out what journalists in your industry are writing about and ask yourself questions to determine the types of content they're looking for. What stories are they covering? What tone do they use? Do they always include multimedia?
Get bonus points for branching out to see how writers for other beats are creating content to connect with their readers. You might find a unique story angle to pitch to influencers and journalists.
How to fix it: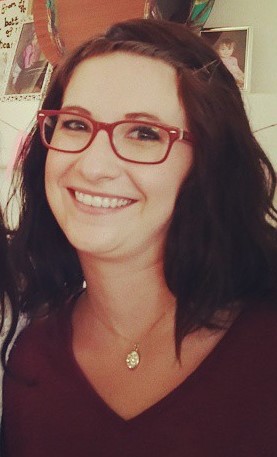 Rocky Parker is the Digital Content Lead at Cision and has been with the company since 2010. In addition to writing content for Beyond Bylines and the Cision blog, she works with journalists, bloggers, and content creators to create their targeted newsfeeds from PR Newswire for Journalists. Rocky also counsels on SEO and content writing best practices.