Track stories and breaking news in real time across the web to understand brand reputation and campaign effectiveness.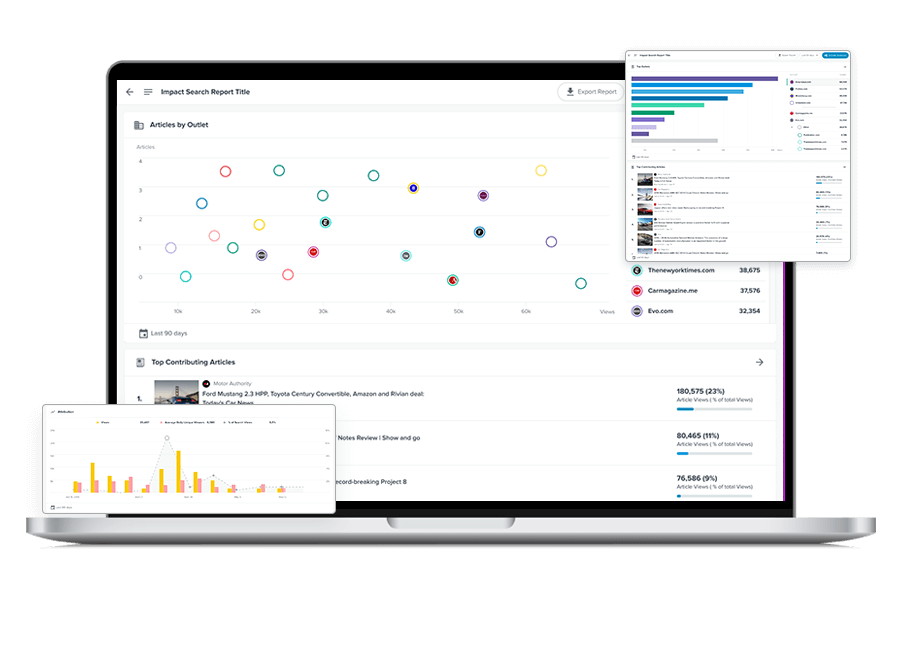 Comprehensive Monitoring
Cision monitors more than 7M online websites globally, including news and blogs, while providing complete metrics for articles around unique viewers per month, publicity value, and even lead generation and website traffic garnered to add meaning to mentions.
Unlimited Clips
No limits on your searches or online news clips. So as your publicity soars, no need to worry about breaking the bank.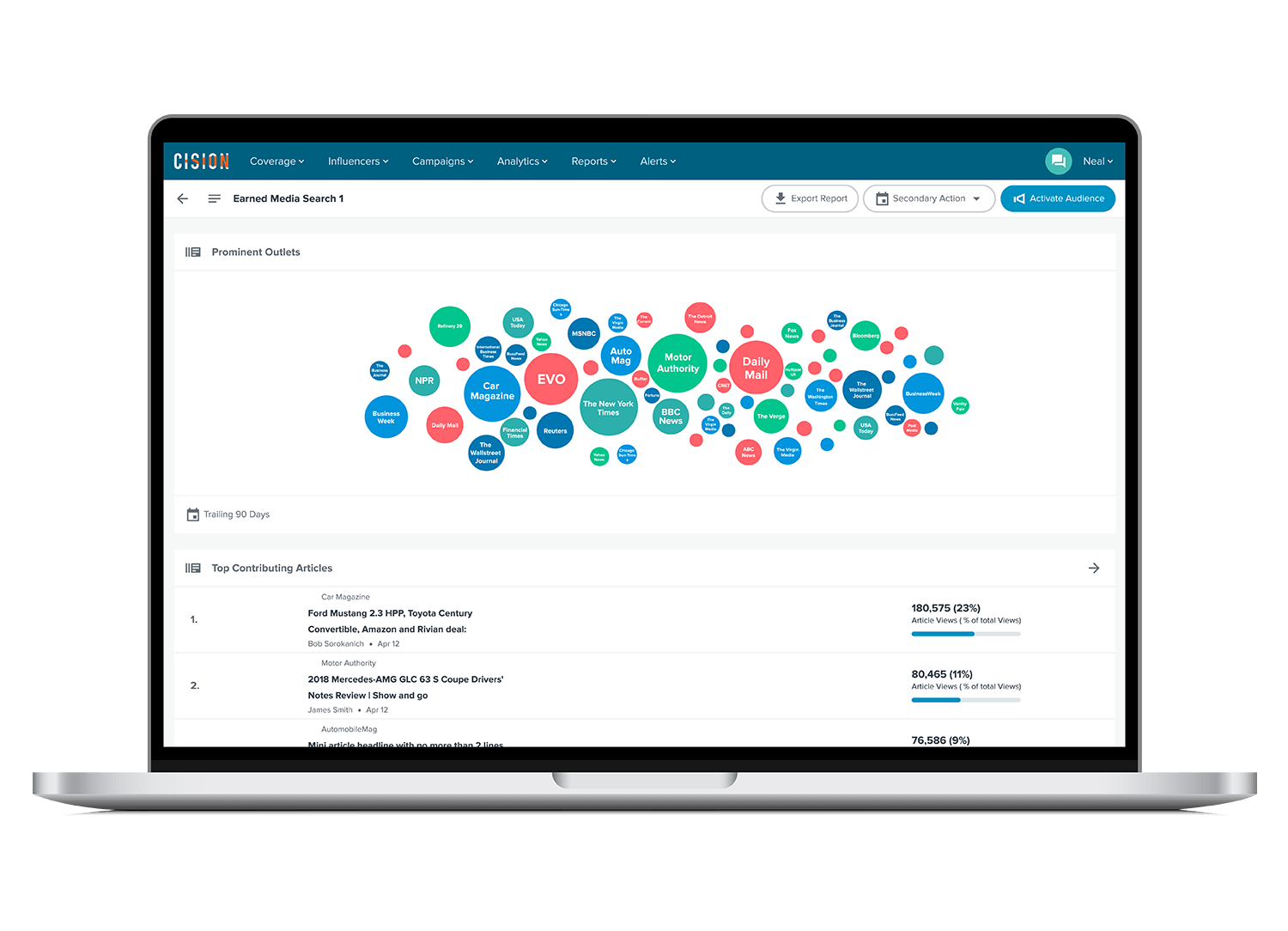 Professional Onboarding and Services
Our experienced team of onboarding and service consultants is here for you every step of the way. Our comprehensive new client training and ongoing professional services ensure you get absolutely everything you need from your Cision experience.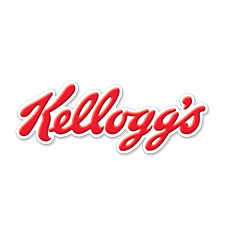 Cision has greatly simplified our media processes. The platform allows us to quickly gauge volume of coverage and its impact, locate reporters, expedite reports to senior executives, delineate prominent themes and much more. Best of all, it integrates a variety of media items into one central tool, which allows us to be more proactive and frees up time for other tasks.
Stephanie Slingerland
Senior Manager, Corporate Communications