Global Media Monitoring in One Platform
Get the Full Picture of Your Brand's Reputation (and your Competitors)
With access to the most complete collection of global online news, blogs, print and broadcast channels, along with the billions of conversations happening on social media, Cision monitors them all to help you get a full view of your company's reputation...and the power to influence it.
Schedule A Demo now to learn more about how you can harness the full potential of your PR efforts.
Monitor the global conversation
100+ Million sites available
2,700 + Domestic and international broadcast Stations
1.3 Trillion social posts
See the metrics that matter and turn them into executive-ready reports
Dynamic Data
Compare performance over time to understand your campaign's effectiveness. Monitor domain authority to see how many people you are actually reaching. 
Holistic View
With over 100 million data sources available, never miss a mention of your brand or topics of interest on news and social media sites and other digital channels.
Competitor Analysis
See how you're doing relative to the competition and uncover opportunities to step up your game. 
Interactive Reports
With one click, turn your Cision dashboard into sleek reports highlighting your most important metrics and KPIs that you can quickly download or share with a simple URL.
What we monitor
With the most comprehensive global monitoring solution, you'll confidently know what is being said about your brand, competitors, and industry across online news, blogs, social, print, broadcast, forums, and review sites.
Request a Demo
What are people saying about you on social media? There's an app for that.

Tap into our AI-powered deep social listening and monitoring tools to understand what is being said about your company, products and industry on digital channels worldwide. Insights appear on your dashboard in minutes, which you can use to manage your brand reputation, capitalize on trending stories and build smarter communications strategies.
Get real-time and historical insights with Cision Social Listening powered by Brandwatch.
Helping More Than 75,000 Clients Power Their Public Relations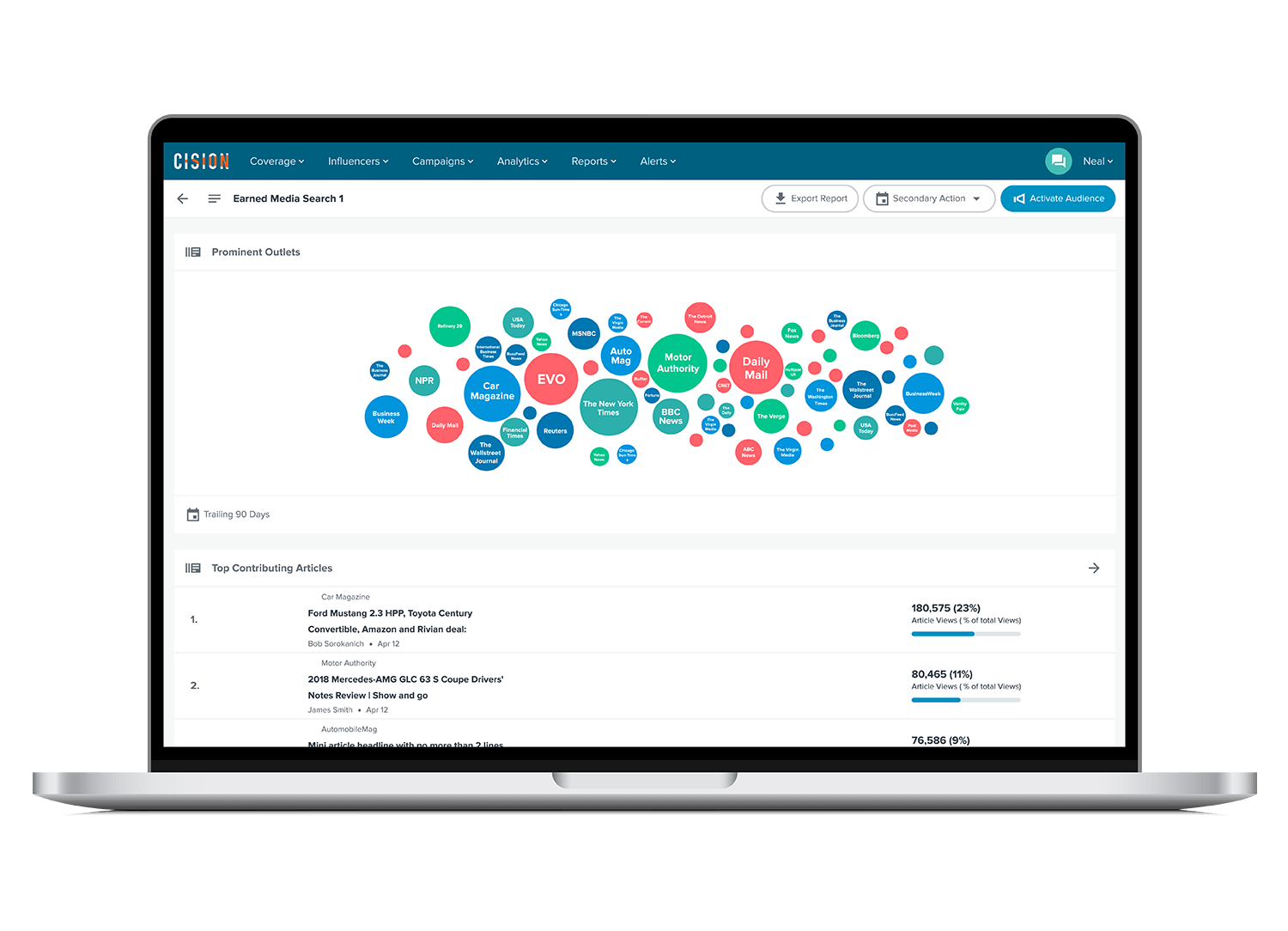 Why Cision?
We help communications teams gain earned media and prove business impact by providing unrivaled access to influencers across traditional, online and social mediums. Nobody can generate more credibility or visibility for your news than Cision.