Connect and establish relationships with Journalists and Media Influencers
Improve the effectiveness of your earned media outreach with Cision's largest, and most up-to-date PR database and relationship management tool, all in a single platform.   Audience insights, combined with the largest pitchable database in the industry, enable brands to uncover the best media contacts and social influencers to reach their target audience
Keep Up with the Ever-Evolving Media Landscape
1 Billion social influencer profiles to seamlessly execute campaigns

850,000 + expertly curated pitchable contacts, outlets, and opportunities

Cision's Global Media Research Team is the largest in the industry, making more than 20K updates a day to the database
Schedule A Demo now to learn more about how you can harness the full potential of your PR efforts.
More Than a Database: A Relationship Management Tool
Relationships are key to your success. We make it easy to build – and keep – the media relationships that matter most. We take the time and guesswork out of identifying the most relevant contacts, and make it easy to deliver a personalized pitch.
Create and send targeted emails in a matter of clicks, then quickly track who viewed your content. 
How We Make Outreach Easier
How the Connect Database Works
Connect Database Is a True PR CMS
Journalists are busy, and so are you. Connect enables you to zero in on the right targets for your story and engage them quickly.
Request a Demo
Helping More Than 75,000 Clients Power Their Public Relations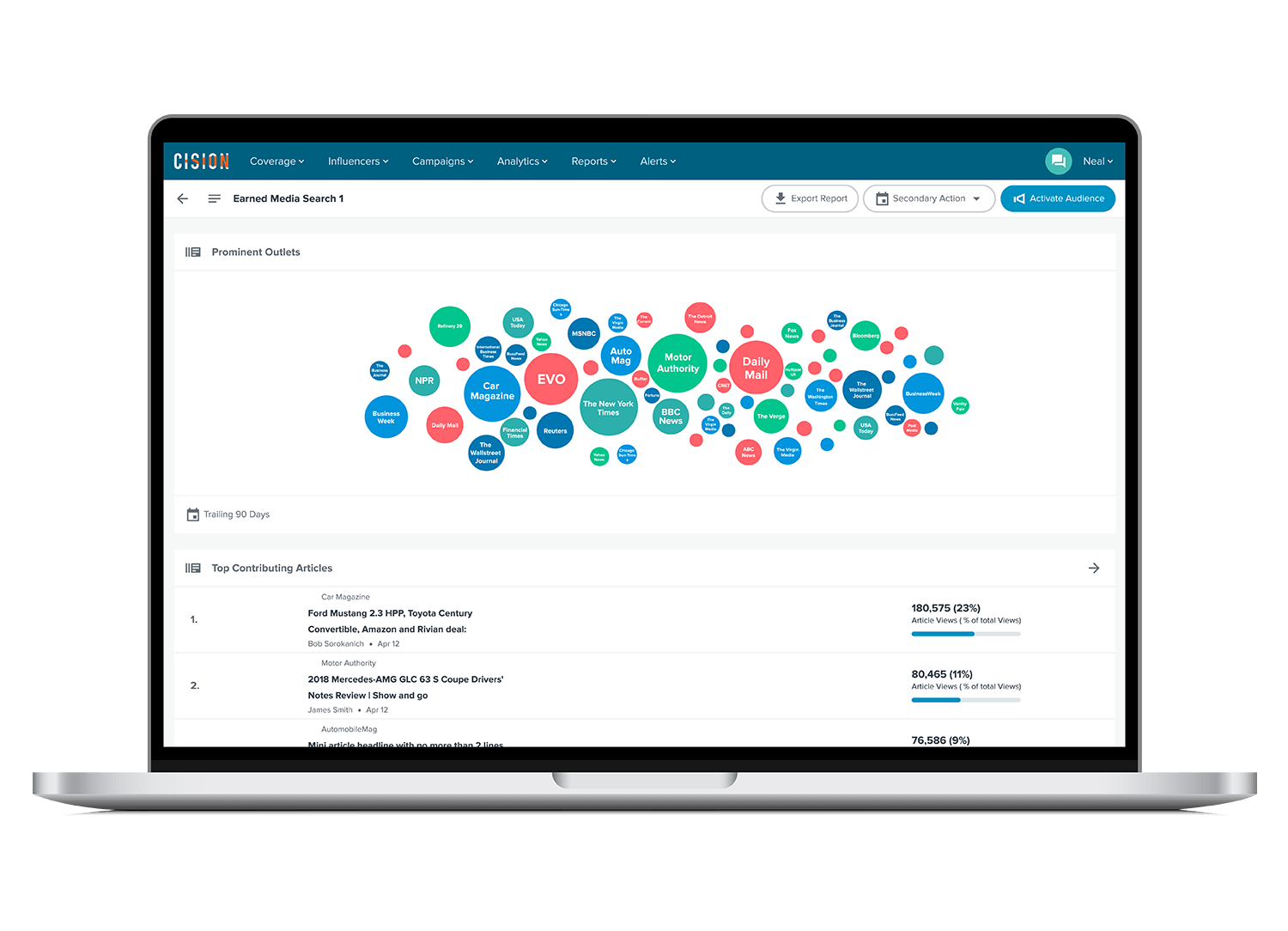 Why Cision?
We help communications teams gain earned media and prove business impact by providing unrivaled access to influencers across traditional, online and social mediums. Nobody can generate more credibility or visibility for your news than Cision.