Cision Story Kit updates the humble pitch for a world of modern storytelling.
Eliminate the stressful back and forth by providing the key information and context needed to write an impactful story.
Stop reverse engineering information: On first contact, Cision Story Kit provides the journalist with information, spokespeople, interviewees, quotes, images and more-- no extra back and forth needed.

Analytics that matter: Provide journalists with contextual analytics about their potential impact of covering your story with average share breakdown, historical topical mentions, reader demographics and their average past performance.
Unprecedented transparency: View which journalists have seen your Story Kit, how long they were active, how many actions they took, and even who is reading your Story Kit in real time.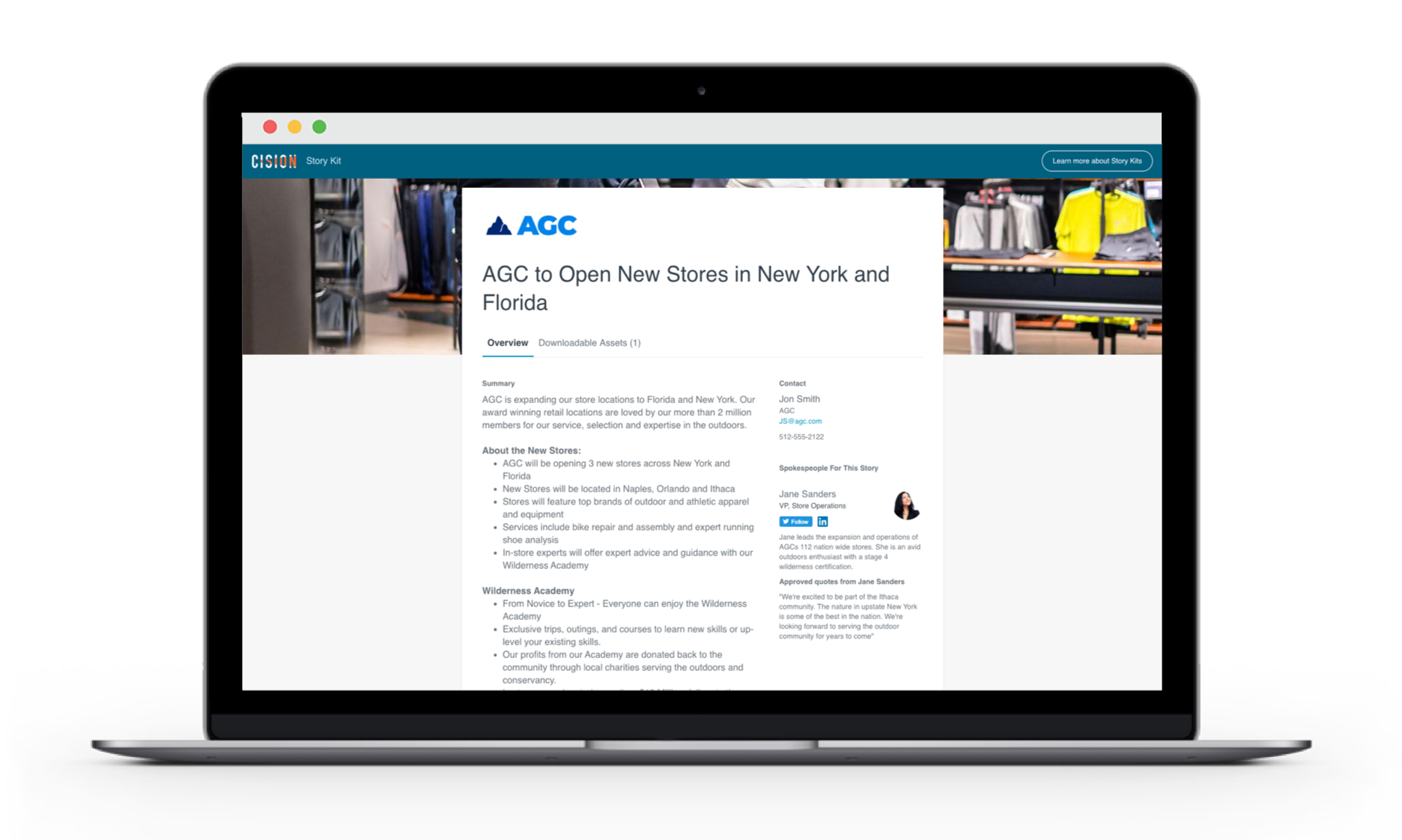 Request a Personalized Demo Today!