With the most complete collection of earned media sources, you can monitor your company, your competition, your industry and more to connect the dots between earned media coverage and audience engagement and behaviors. Identify and analyze tends that impact your company as they are happening.
Online: monitor millions of stories and track your brand mentions in real time across coverage for breaking news. Unlimited searches let you track coverage across all your campaigns, competitors and trending industry news.  
Print: Gain insights from tens of thousands of traditional print media sources you can't normally find online-- from national and local newspapers to magazines, trade publications and more. In addition, access LexisNexis' expansive library of print publications to pull integrated reports.
Broadcast: Monitor your brand and competitor coverage on TV, radio, and podcasts across all the top US markets and beyond. Easily edit and pull metrics on your clips for simple reporting directly within the Communications Cloud.
Analytics: Do more than just count clips and potential impressions. Deliver unparalleled insight into the performance of your earned media with the ability to understand audiences and track influenced website traffic.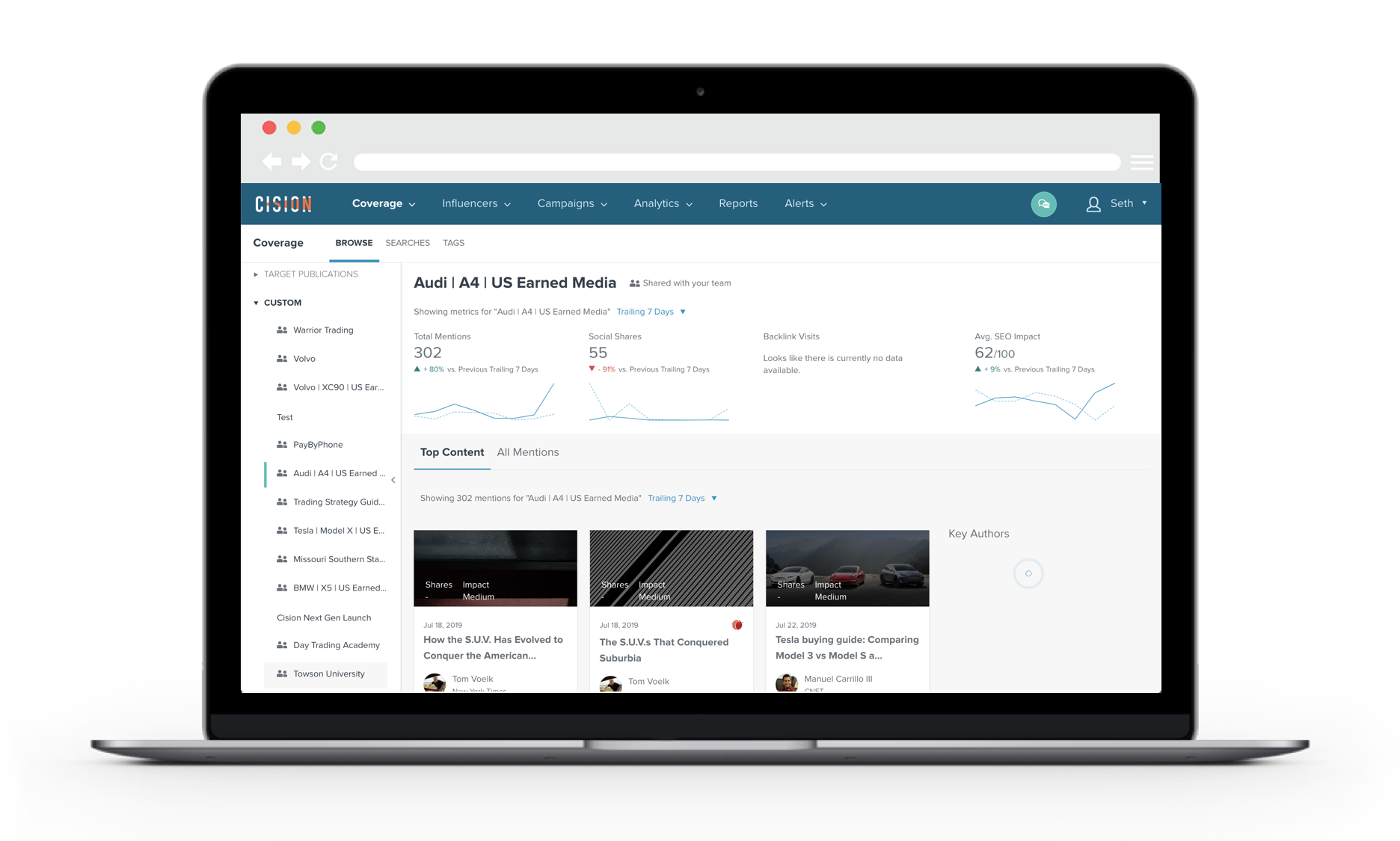 Request a Personalized Demo Today!