Stop guessing and start attributing value to PR with Cision Impact
Get to know the audiences who interact with earned media content about your brand, campaign or industry.
Measure the impact of earned media coverage from view to purchase with digital precision that captures real audience attributes, behaviors and conversion.
Gain insights into your earned media audiences, including demographics and firmographics
Analyze downstream impact with website conversion tracking to understand exactly how earned media coverage correlates to business results.
Measure validated reach to understand the viewership, engagement, and audiences of your coverage
Use earned media audiences to activate paid campaigns for higher conversion rates across channels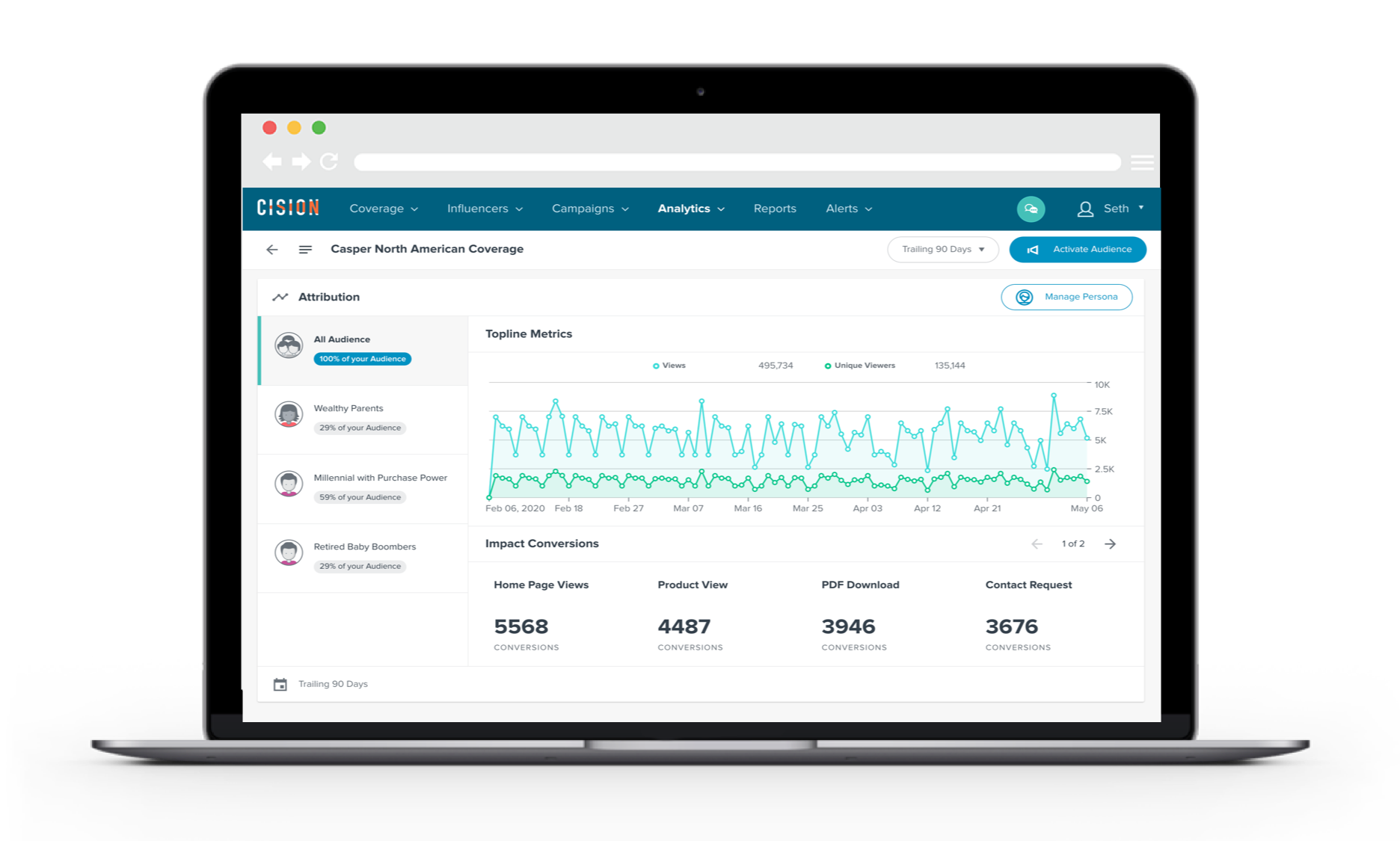 Request a Personalized Demo Today!