Who's the demo for?
 We'll reach out with dates and times within 24 hours.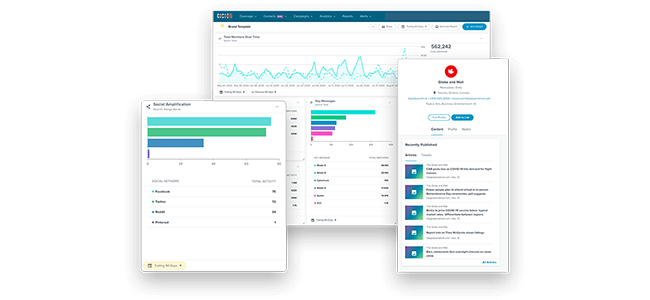 What to Expect from Your Demo
Real Example Insights You Care About

Get a personalized, 20-minute media analysis of your brand's actual press coverage. Walk through our easy-to-use dashboard, customized with metrics that matter to you. 

A Collaborative Tutorial & Conversation

We take time to understand your goals and challenges, and work to find the best solutions for your unique needs. 

A Few Aha Moments

See who's talking about you, how they feel about you, and how you compare to your competitors.  
We are incredibly fortunate as a brand to have a skilled Cision rep who has been a long-standing, tried-and-true partner for Chipotle. She has helped identify areas of opportunity to maximize visibility and engagement for our press releases. Together, we reviewed content, analyzed the performance of each announcement and discussed distribution strategies to institute best practices.
Erin Wolford
Vice President, External Communications, Chipotle