With the greener seasons rolling in, we thought it was high time we showcased 13 cannabis industry influencers.
1. Jeremy Szafron
A host, reporter and producer, Jeremy Szafron created a top global cannabis podcast called The Green Scene Podcast. There, he covers international marijuana stories and  Canadian legalization. He previously worked for PressReader, CTV News and others.
2. Mark Rendell
Mark Rendell covers the cannabis industry for the Financial Post. He has written for many Canadian publications such as The Globe and Mail, CBC North, EDGE North and The Walrus.
3. Trina Fraser
One of Canada's top cannabis lawyers, Trina Fraser is the Co-Managing Partner of the Ottawa business law firm, Brazeau Seller Law. Her business and regulatory law practice is focused on the cannabis industry and Canada's commercialization of its medical marijuana program.
4. Gill Polard
@gill_polard
Gill Polard, creator of The Her(B) Life blog, talks about the feminine cannabis experience. She also co-hosts High Friends Podcast. A Vancouver Island Founding Chair of Women Grow, Gill is an advocate for legalization and safe access to marijuana.
5. Bethany Rae
Founder and CEO of Flower & Freedom, Bethany Rae Cornish created her blog to empower people to explore cannabis for wellness and healthy lifestyle needs. Through her blog, she helps brands reach a new demographic of consumer in the global cannabis industry.
6. Lisa Campbell
Over the years, Lisa Campbell became a true cannabis expert by working extensively in international drug policy with Canadian Students for Sensible Drug Policy. As the founder of the Women Grow Toronto chapter, Lisa is now founding a cannabis subsidiary for Lifford Wine & Spirits, helping cannabis companies navigate the emerging cannabis industry across Canada and beyond. Lifford Cannabis Solutions will work with cannabis companies to help their brands come to market across all ten provinces, leveraging Lifford's national salesforce and longstanding relationships.
7. Mike Hager
Mike Hager covers Cannabis news at the Globe and Mail. Based in Vancouver, he also writes about Canadian political news. Prior working at the Globe, he was a reporter at The Vancouver Sun.
8. Alison McMahon
As Founder and CEO of Cannabis at Work, Alison McMahon informs employers and employees about medical marijuana use in the workplace. She is a Certified Human Resources Professional, entrepreneur, facilitator and consultant.
9. Barinder Rasode
Barinder Rasode is the CEO of NICHE Canada, an independent, not-for-profit organization that provides impartial and evidence-based research about cannabis production and use in Canada. She is also the CEO of BotaniQ Magazine and Shetalks podcast. She is also a talk show host on Roundhouse Radio Vancouver.
10. Manisha Krishnan
Manisha Krishnan is a Senior Writer and Journalist at VICE Media, where she mainly covers cannabis, with a focus on the black market. She also hosts World of VICE at VICELAND. Prior working at VICE, she was a reporter at the Toronto Star, Calgary Herald, and Maclean's.
11. Deepak Anand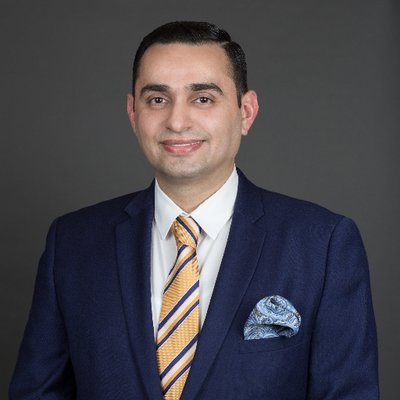 Vice President of Business Development and Government Relations at Cannabis Compliance Inc., Deepak Anand works on cannabis industry policies. He is also a board member for the National Association of Cannabis Professionals. He previously worked at the Canadian National Medical Marijuana Association (CNMM) as a Founder and Executive Director.
12. Adam Greenblatt
Adam Greenblatt has been immersed in the cannabis movement and industry for over a decade.  He co-founded Québec's first medical cannabis clinic, Santé Cannabis, as well as Canada's first cannabis industry trade association, the Canadian Association of Medical Cannabis Dispensaries. A well-known cannabis advocate and activist, he is also the Québec Brand Manager at Canopy Growth Corporation and Tweed Main Street.
13. Rebecca Brown
Rebecca Brown recently founded Crowns, a cannabis advertising agency based in Toronto. Crowns has a strategic partnership with Cannabis Compliance Inc., a consulting firm for commercial cannabis producers and resellers around the world. Brown is also the Chief Revenue Officer at Abacus, and has previously worked at J. Walter Thompson.