Abigail Bimman is an award-winning journalist and an Ottawa-based correspondent for Global National.
Most recently, Bimman was based in Kitchener, leading CTV's local investigative unit. Before that, she spent five years as their weekend anchor and producer.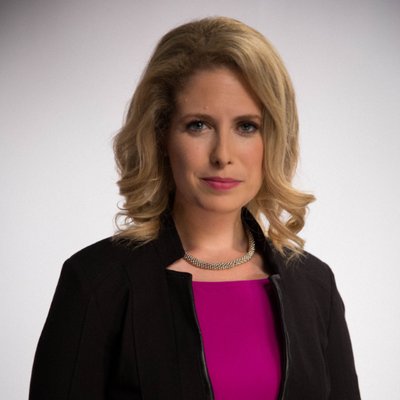 Follow her on Twitter @abigailbimman.
What is it like to be a political correspondent?
 I'm a political nerd, so for me, fun! There's always something interesting to delve into and report. I enjoy taking sometimes dry political debates and distilling what's important to people. I also love the challenge presented by the visual medium of television: it's not always easy to make visually interesting TV stories about issues that come up on the floor of the House of Commons. I'm fortunate to have a great team of producers, camera operators and editors in the Global National Ottawa bureau who make TV magic happen.
How do you decide what stories to cover?
There are many different factors that go into selecting stories. We begin our day with a phone call with staff across the country, led by our managing editor. Reporters and producers fill each other in on what's going on in their city and discuss story pitches and possibilities. Some days, especially in Ottawa politics, the story of the day is obvious. There's often so much going on on the Hill, it can be hard to pick the story. Other days you have to throw things at the wall repeatedly until something sticks. And then there's the fun of breaking news, when everything changes on a moment's notice!
How does social media factor into your work? 
It plays a big role. I always have an eye on Twitter. I also have professional Facebook and Instagram accounts. In my role with Global in Ottawa, I've been playing around with Instagram stories more often. Viewers seemed to especially enjoy the behind-the-scenes video and photos I posted during the Prime Minister's trip to India.
Social media can be daunting, and it takes time to stay on top of it, but I do find the payoff is worth it. It allows me to connect with viewers, and over the years I've developed countless sources and exclusive stories from people who connect with me on those platforms.
What does a typical day look like for you?
The beauty of news is that no day is a typical day, but there are some constants. That morning phone call, for one, and, when the House is sitting, most days involve a trip up to Parliament Hill – just a few minutes from our bureau. No matter the story, the first edition of Global National is live 5:30, so that deadline never changes.
What's your number one tip for PR people?
If you're pitching stories to people in the Ottawa bureau, keep an eye on what else is going on. I've had great pitches come in, but if the government tables a budget or announces it's buying a pipeline, PR people should know it's all hands on deck for that topic… and they should wait until a quieter day.
If I can submit two tips as tied for number one, I'd say if you're going to pitch a TV reporter, make sure you have someone available to speak on camera. Sounds simple, but it doesn't always happen. Phone interviews or statements just don't have the same impact on television.
What has been your favourite story to work on?
In my short time in Ottawa, I'm most grateful for the opportunity to cover such a wide range of stories. My first trip as a member of the traveling press corps was the Prime Minister's controversial trip to India, which was quite a learning experience. But whether it's a NAFTA trade fight, marijuana legislation or a Supreme Court of Canada case, I enjoy getting to cover it all.
Before coming to Ottawa, the story that stands out to me the most over the course of my career was my work investigating the goings-on at the biggest women's prison in the country, in Kitchener, Ontario. I produced two five-part series looking at whether the model of rehabilitation over punishment was actually working.
What story/interview would you most like to cover?
I have a few ideas up my sleeve!
Since I'm now primarily on the federal politics beat, I've added a one-on-one interview with the Prime Minister to the interview wish list.
In general, I always enjoy finding the human angle of whatever story I'm covering and telling stories that resonate with viewers.
First website you load in the morning?
Usually I check my email first to figure out what happened overnight, and that drives my website selection. And of course, I'm a television reporter, so the TV is always on news as I get ready in the morning.
Beverage(s) of choice?
Coffee and sparkling water. Separately. In large quantities.