The divide between communications roles (i.e. public relations) and marketing is nothing new. For decades, the two factions have often been at odds, and this can impact an organization's ability to connect with customers. While communications pros focus on getting earned media coverage for the brand, marketing professionals set their sights on building a connection through paid and owned media campaigns. They battle for budget, and sometimes have goals that are counter to one another.
But is that chasm shrinking? Are these two starting to learn how to work together cohesively? Our 2018 Global Comms Report: Challenges and Trends indicated that the relationship between the two sides is indeed improving. Last year, 81 percent of respondents said that comms and marketing work well together in their organization. In this year's report, that number is up to 87 percent. It's not a huge bump, but it does give us hope that the two are on track to better align.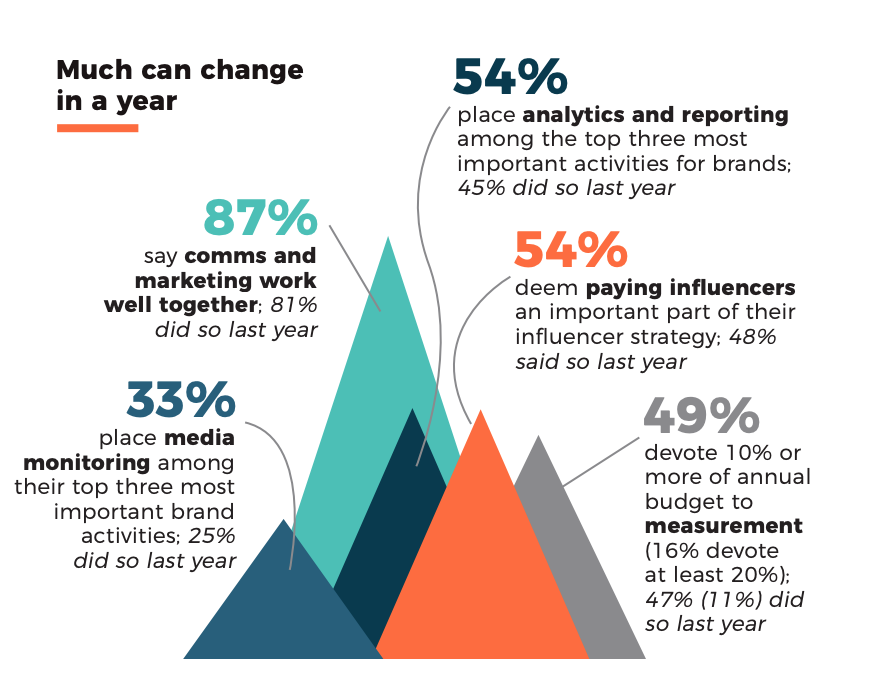 How is The Relationship Between Comms and Marketing Aligning?
In truth, the lines between PR and marketing are blurring more each year. Brands are sharing media mentions and press releases on social media. Comms pros are pitching bloggers and influencers. And everyone cares about metrics.
One common denominator?
Content.
Whether it's branded content purchased as advertising on Facebook, an interview with the company's CEO published on another site, or weekly tips sent to email subscribers, content is the lifeblood of everything both PR and marketing professionals do.
Now that the two halves of the whole realize that they don't need to work in opposition to one another we're seeing more alliance in terms of content creation, distribution and promotion.
Shared Goals Are More Attainable
As overall brand objectives become more cohesive, it becomes more intuitive for comms and marketing teams to work together rather than separately. This starts with consistent and constant communication between departments. Separate meetings simply aren't effective; instead, having both marketing and public relations staff in the same room helps them understand one another's goals as well as frustrations.
Let's say the communications team has a goal of getting 2,000 clicks on a link in a recently published press release. Now that the marketing team is aware of that goal, it can work to drive those clicks by promoting the press release through social media, the company blog and email.
It's Renaissance Men and Women Who Make Things Work
Even 10 years ago, the majority of communications or marketing employees had educational and professional backgrounds in a silo. Marketing staff knew how to create paid and email campaigns and comms pros were experts at creating articles for earned, press releases and media pitches.
But that's changing, both in higher education as well as the workplace. University programs now cross-pollinate marketing and communications coursework. A student might take a course in media relations one semester, and then web design the next. She might intern at a newspaper and then a marketing agency.
And as brands have quickly realized that they can't focus on just marketing or PR, they've expanded job descriptions to include tasks on both sides of the fence. Managers have been forced to ramp up in areas they might not otherwise have been experts in, simply to stay relevant (not to mention hirable).
All in all, this is a good thing because it makes today's professionals more well-rounded and adaptable to take on new communications or marketing tasks in an ever-changing landscape. Today's communications and marketing software platforms reflect this new hybridization as well. Rather than having separate tools to measure earned media and social media, tools, like Cision Comms Cloud™ are packing a more powerful punch by providing earned media management for every aspect of marketing and PR.
Breaking Out of the Silos
Whereas in a large corporation years ago, PR and marketing might have reported to totally different leaders, we're seeing more combining of these departments into one. When comms and marketing report to the same boss, that individual has a better grasp of what's going on with both sides and can take strategy in the appropriate direction.
This goes beyond just communications and marketing. These employees might work with sales reps to develop promotions, accounting to build the marketing budget or even send communications to the entire company to get support of a particular campaign. When you break out of silos in a company, you can do much more.
But We're Not There Yet
While there are major leaps and bounds happening in terms of aligning marketing and PR for the benefit of the whole, not every company moves as quickly as the early adopters do. This can be frustrating for the professional who moves from a role at a progressive company to one with an organization where the two departments are still at odds.
Many organizations still struggle to prove the value of communications, and this is evident where looking at how companies are allocating their marketing and communications spend. Spending on paid media ads was $628 billion this year, and it's been projected that budgets for digital marketing software will hit $32 billion for 2018.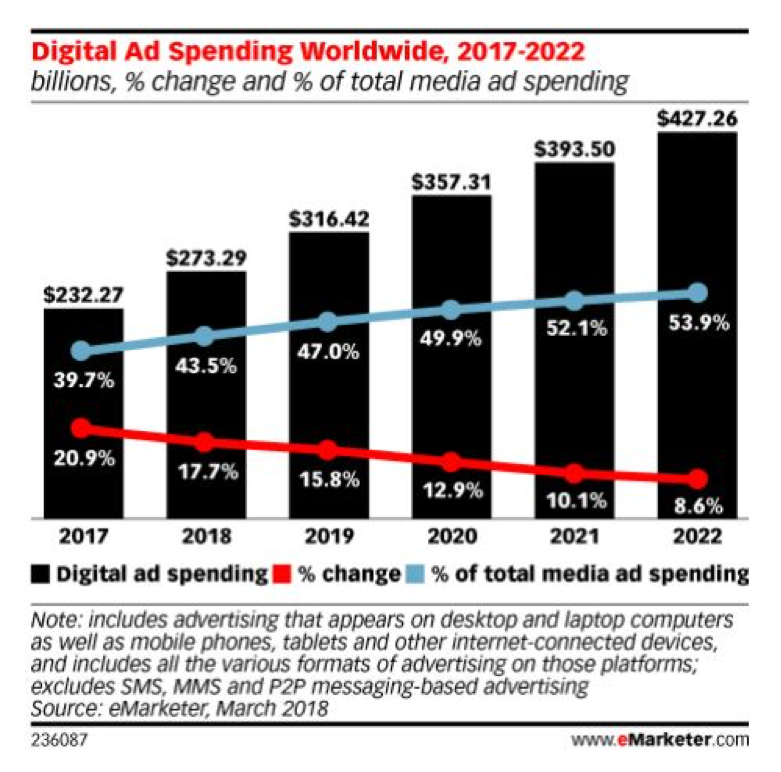 As for tools to support PR goals? A measly $3.5 billion, indicating that communications is still working to command the respect it deserves, especially as a piece of the pie budget wise.
Every company has a different balance between the amount of money and attention it puts on PR, advertising and marketing, but this can be frustrating for the department that ends up limited in what it is able to accomplish. 
At the end of the day, it's not about marketing or communications "winning." It's about providing value to the customer and ensuring that the interactions she has with your brand are so positive that she buys from you again and again. It's that unique relationship with each customer — regardless of who connected the dots — that has the biggest impact long-term. Still, when communications and marketing teams are aligned, it's so much easier to do just that.