You probably send out news releases when you have to – "checking the box" for corporate disclosure or crisis management. But there are lots of reasons your company wants to get its story out. A well-crafted news release can do just that — increasing consumer awareness, connecting you with influencers and helping to generate new business.
However, figuring out exactly how to do that can be a challenge. Your company is excited about its new product, research paper, promotion, etc., so how do you get your audience charged up about it, too?
The next time you're looking to tell your company's unique story, but have news release writers' block, take some inspiration from the following examples of amazing news releases.
1. Showcase Multimedia in Your Release
The first-ever news release, from the Pennsylvania Railroad Company in 1906, was 300 words of plain text and it was published verbatim by The New York Times. A century later, companies have to do a lot more to get the attention of not only newspapers but also a newly expanded audience of blogs, influencers and consumers.
The easiest way to do that is by including multimedia elements — whether photos, infographics, videos or audio clips. Most companies have websites full of engaging images and video to appeal to online audiences. So why not apply the same rules to your pnews releases, to get more attention?
Why it works:
In this release, Full Circle's target consumer has a variety of ways to consume the news. A quick, 90-second video demonstrates how the product is used, a minimalistic product shot showcases the bottle, and a second image imagines the promise of this new product: a happy, active consumer. Altogether, this release tells Full Circle's story with compelling visuals that ensure their vision will stick in the minds of readers.
2. Use Your News Release to Drive Traffic to Your Blog
The value of content marketing has been proven time and time again. To set themselves apart, companies act as publishers, providing unique and interesting content to their consumers. That's why most companies have their own blog, where their loyal customers can follow along for news and information. But how about gaining new followers? Syndicating your content to a wider audience, with a clear call-to-action back to your blog, can do just that.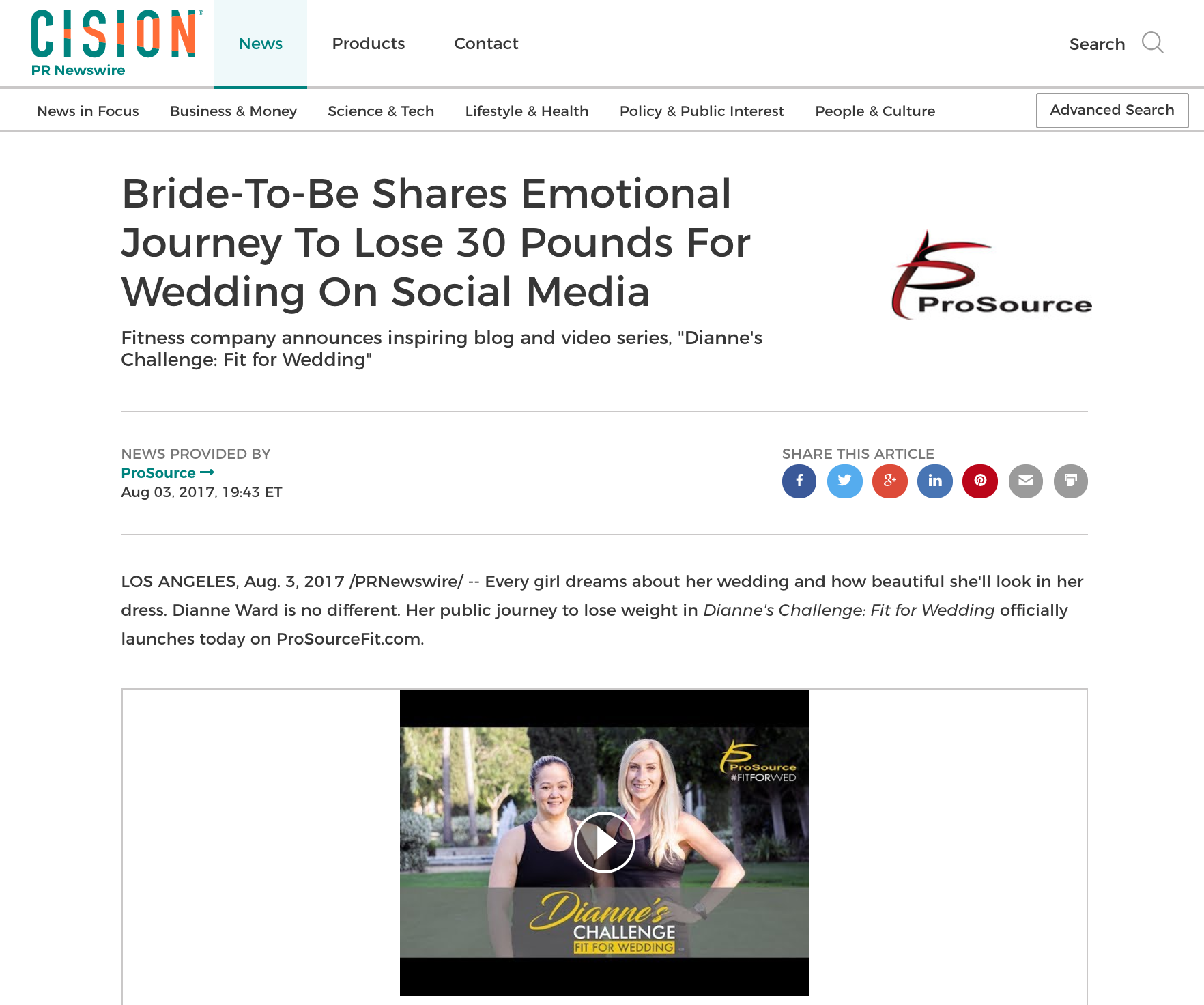 Why it works:
Here ProSource is expanding their upcoming blog series beyond just their owned channel, and syndicating it to new audiences via the wire. The release includes a couple of call-to-action links which drive that new audience traffic back to ProSource's site where they can follow along. And the company includes the first "episode" video directly embedded within the release, so it's easy for interested readers to view it without further navigation.
3. Promote Your Thought leadership With a News Release 
Even without a traditional blog, most companies want to be widely seen as a reliable source of expertise and information for consumers, whether through how-to's, market research, or making experts in the organization available for media interviews. So make sure you're broadcasting that expertise, in order to make your organization searchable online and discoverable as a reliable outlet for consumers.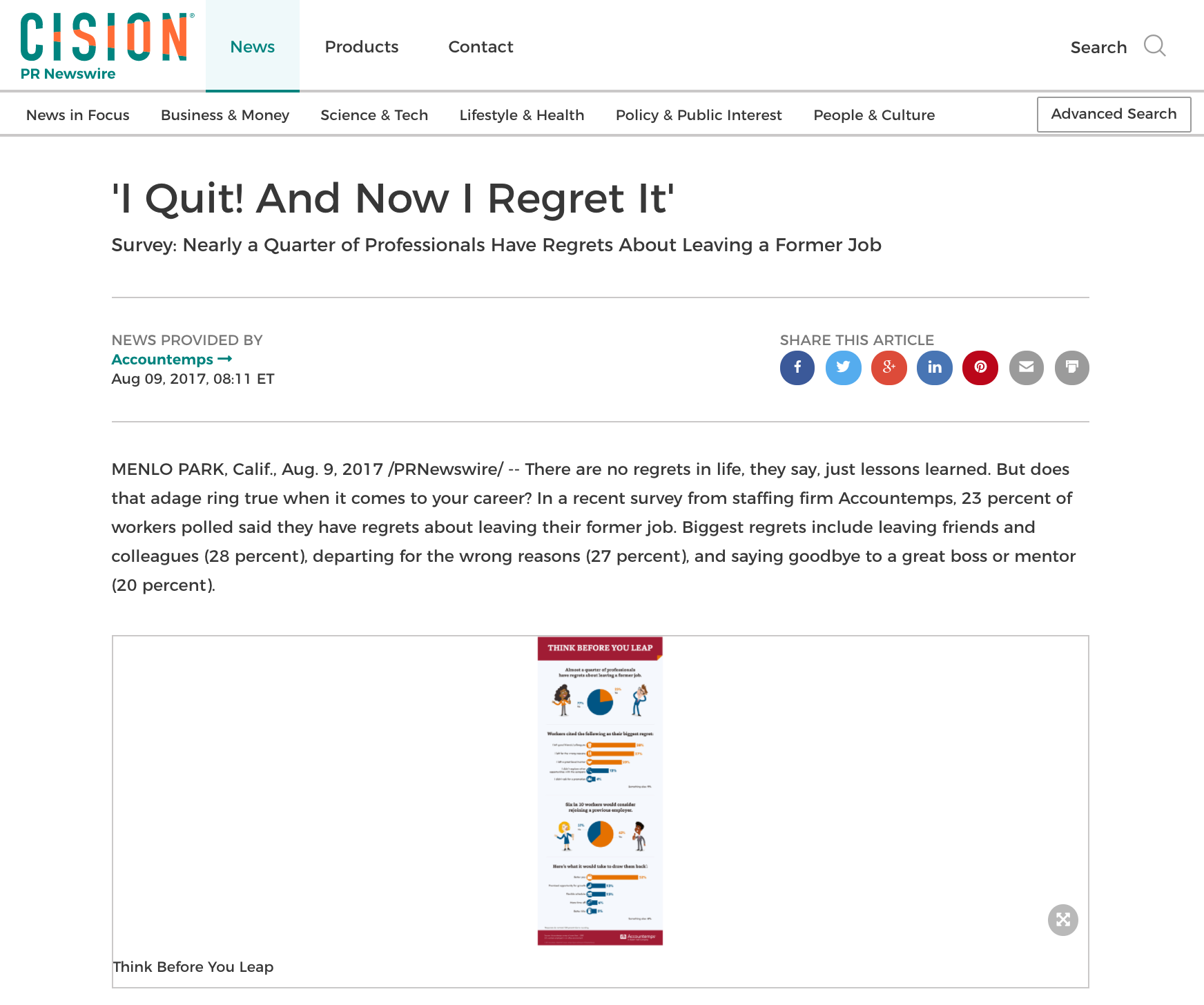 Why it works:
First, this release arrests attention with a compelling "teaser" headline. Accountemps has identified a relatable problem for professionals — whether to stay or go, and they're offering their expertise on what the data shows is the right course of action. But it's not all just data & statistics — they've made the release readable with lists and a reader-friendly infographic, which has the dual purpose of appealing to readers and search engines.
4. Personalize Your Brand
Your product isn't the only thing your consumers are buying into — your brand is an identity, so give it some personality to set it apart from competitors. One way to share that personality is an engaging, conversational news release that showcases your company's unique values and perspective.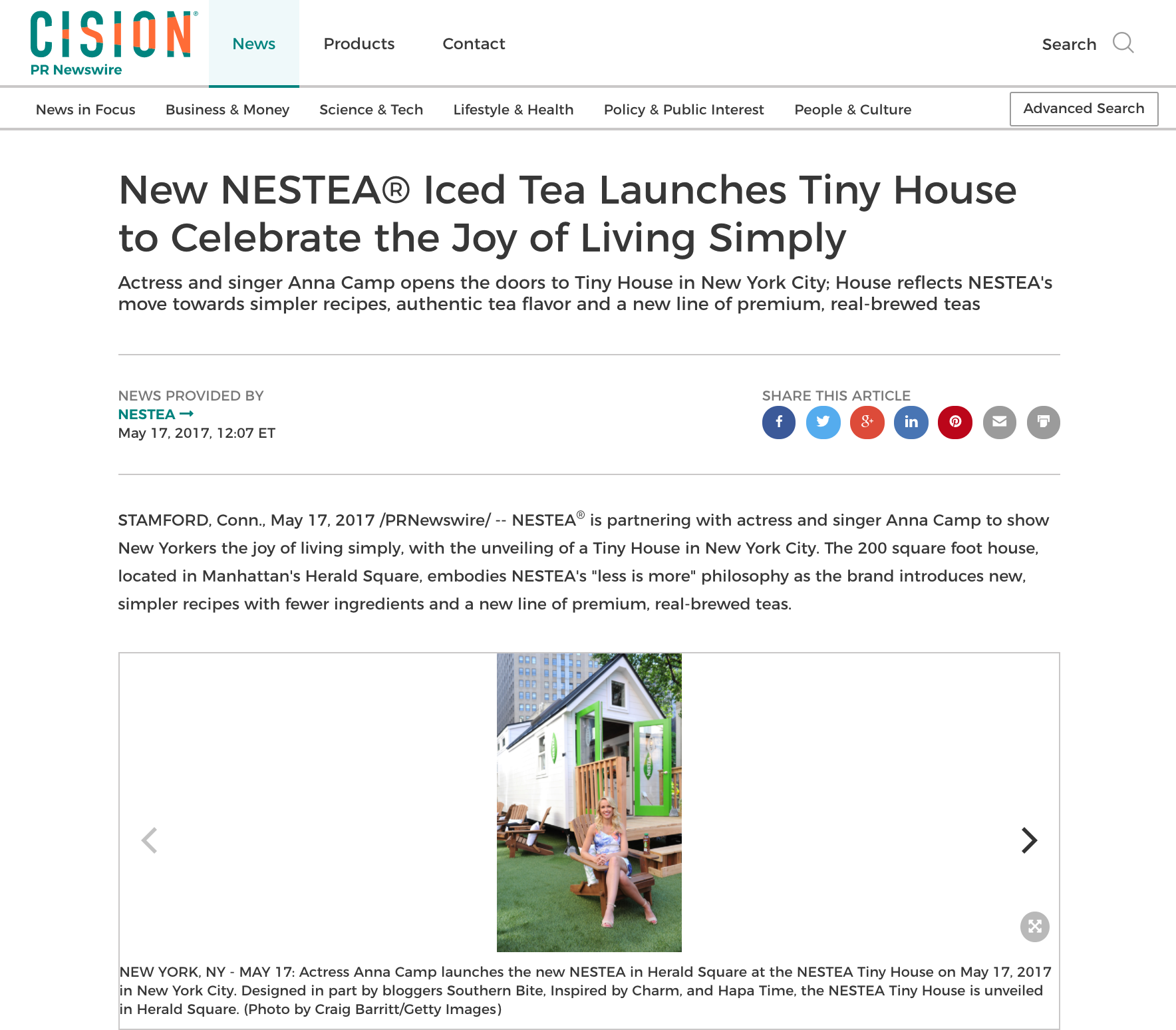 Why it works:
Tiny houses and tea may not present an obvious connection, but NESTEA shows here in words and photos how it syncs with their brand, via the shared value of "simple joy." And that keyword of "living simply" is a thread that runs throughout the release, without sounding robotic — serving as a targeted search term while still appealing to human readers. Plus, NESTEA literally puts a face to their brand name with a celebrity partnership and images that illustrate the theme of cool, fun, simple.
5. Advocate for Corporate Social Responsibility
In addition to wanting to feel a personal connection with their chosen brands, many consumers also want to feel good about the products they use. They want to know the company's values align with their own. Make sure consumers know your company is environmentally and socially responsible by bringing those stories to light.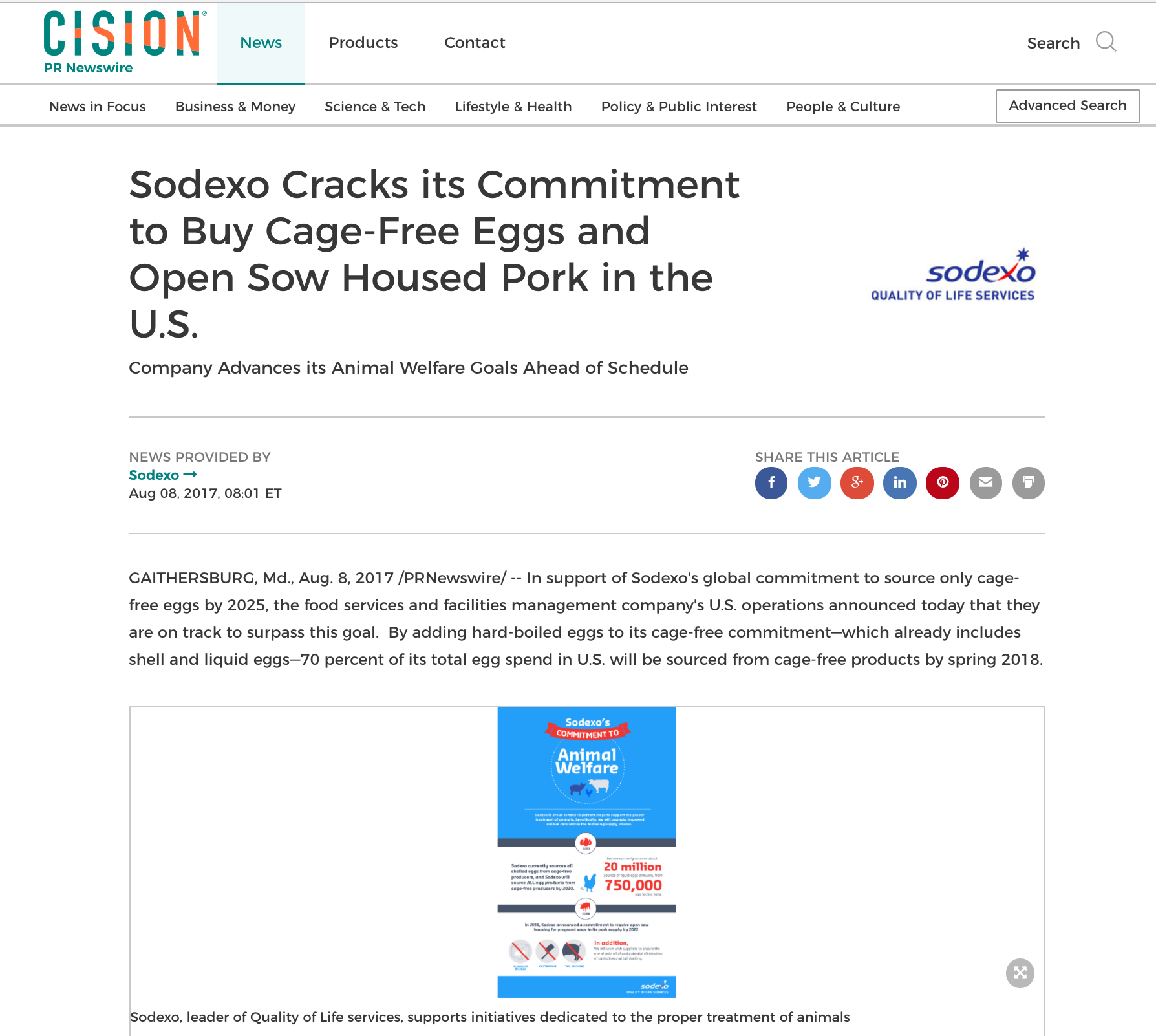 Why it works:
With a surprisingly fun headline, Sodexo takes a "punny" approach to updating their audience on their goal of more-humane practices. The focus of this release is an update on Sodexo's previously-announced promise — showing that they've followed up on their commitment. And an on-brand, bite-sized infogram illustrates those goals in a memorable way. But it's not all facts and figures — Sodexo provides a human touch with an effective quote from Jim Pazzanese, who tells the audience why this issue matters.
Conclusion
No matter your story, employing new News release techniques like videos and infographics, CTAs, playful headlines and searchable keywords, can help you find new audiences and in turn, new customers.
Stay tuned to this space for our "Captivating Content" – spotlighting news releases that work to connect brands and their audiences.